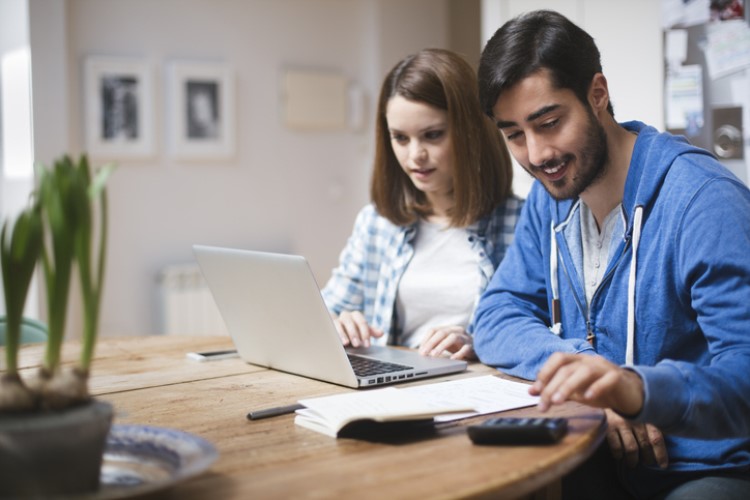 Continuing Your Mortgage's 'real life stories' series, a mortgage broker shares how a couple's loans weren't working in their favour. But once they had connected with the mortgage broker, they were able to keep their investment property and still build their dream home.
Being a first-time homebuyer is one thing – and being an investor is a whole new arena. How multiple home loans are treated by a lender can go on to significantly shape the total amount of interest you will pay on your loans, and consequently, impact the monthly repayments.
In the case of one Sydney couple that came to see Kim Horan, mortgage broker at Aussie, the way in which their property loans had been organised by a lending institution was all completely backwards. In fact, they were set up in such a way that the couple's home ownership plans were paused and their Investment property up for sale.
"It's the first time I have been fortunate enough to get involved with something right at that moment, because [the client] would have sold. The choice was 'build our dream home or not', and they were just going to do what the bank told them to do," shares Horan, who previously shared another first-time buyer success story with Your Mortgage.
"I showed [the couple] what options were available, and I said, 'don't sell the property until we have you approved, just wait and see, and then make a decision about whether you are going to sell because you want to – rather than being told that you have to sell because you can't afford to build your house'."
The young couple that had reached out to Horan for help were on a new venture; they already owned a townhouse as an investment property, and they had decided to purchase a block of land, on which they would construct their dream home.
With the pair having already built a relationship with the lending institution that had previously issued them with their investment loan for the townhouse, they initially approached the same lender directly for their second loan.
"What had been set up for them at that point – and I have no idea why, because it was definitely not to the client's advantage – was that the whole loan, so both loans, got set up under an Investment loan, and [the bank] did one loan over two properties, they cross securitised them," Horan explains. Not only was this an unsuitable structure, but the loan was all at an investment interest rate, which was significantly higher than that of an owner-occupied rate.
"So, this young couple were making repayments much higher than they needed to be paying on all of this money, when half of it was owner-occupied dept, and it should have been separate to the investment debt, and should have been on a lower rate."
However, eight months on – which is when the couple had settled the land purchase and were now looking to finalise funds for the building of their home – the lender wouldn't formally approve them.
Horan explains that the lender told the couple that if they were going to be financially eligible for the loan and be able to build their dream home, they would have to sell their investment property.
"By the time I sat down with them, the townhouse was actually already on the market," Horan shares.
"I went back to [the couple] the next day and I said, 'based on the information that you've given me and everything I can see, you guys do not need to sell your Investment property as you are in a position where you can afford this loan within the current market'. They were amazed, and so pleased."
A custom solution: split loans
Horan prepared their documents and submitted the loan, and their existing loans which were refinanced have just settled. They also have approval for the construction of their dream home.
"We have split [the loans] out and done it properly, so their securities are not tied together anymore," Horan adds.
"We have got the investment property sitting as an isolated investment property with the core investment debt sitting against it only. And then we have got the owner-occupied property, which is the vacant land, and owner-occupied debt against it only. So, we have now separated those loans and had them set up the way that they should have been set up in the first place."
It quickly comes to surface just how much of a difference Horan has made to the couple's situation. She has re-structured their home loans and consequently saved them from paying a significant amount in interest. In fact, Horan switched their 4.45% investment rate to the much lower 3.87% owner-occupied rate, and saved them a total of just under $45,000 across the life of the loan.
Also read: When to use a split mortgage
In addition to this, she has strung them a safety net considering the current property climate, and given them freedom of choice.
"We got their approval for their construction loan as well, and they don't have to sell their property. It's not a great time to be selling in the current market. If at some point they decide they do want to sell, it can be more when they have decided that they want to do that, and not because they are being forced to sell right now."
Considering that the townhouse was already on the market, the couple reaching out to Horan could be viewed as being done at just the right moment. But it doesn't have to be such a close call for others that happen to be in a similar situation.
"If [a borrower] has spoken to someone and it's not the outcome that they are looking for, they should always get a second opinion," Horan says.
"The majority of brokers will always have the customer's best interests at heart and they will always try and structure a loan in a way that allows the customer to have the freedom to make decisions with their property over the long term, throughout the life of the loan."
With Aussie's deeply experienced mortgage brokers, working with a panel of over 20 of the most competitive lenders, borrowers are assured that they will walk out with a lending product that works for them, and costs them less, she adds.
"I love it when we get to work with a customer that hasn't really been able to get the result that they're looking for elsewhere, especially if they have been into the bank first, and the bank has said no, and then they come and see us. I love being able to help them out," Horan says.