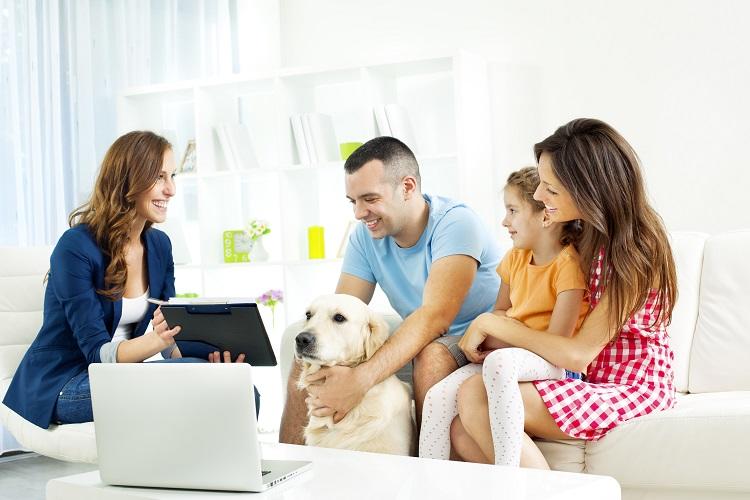 While researching your mortgage, you may have come across a home loan that offers a redraw facility. Let's find out if it's the right product for you.
For mortgage hunters who may not be familiar with the concept, a mortgage with a redraw facility involves overpaying on your repayments, which then allows you access to your banked overpayment funds, which accrue interest over time. While drawing on these funds will reduce the benefit of paying more than you're required to, having an extra pool of cash at your disposal can be a godsend when your financial circumstances unexpectedly change.
With most lenders allowing borrowers to use their home loans as additional transaction accounts, the decreased flexibility offered by a simple redraw facility may seem a bit out of date, but this is not necessarily the case. Many loans with a redraw facility can represent tremendous value, enabling the borrower to pay less interest over the life of the loan when compared to all-in-one or offset loans.
Mortgage savings
A home loan that allows additional payments and has a redraw facility can be an excellent savings tool. There are two main benefits to putting your money into your home loan rather than a savings account.
Excess funds put into your home loan are effectively earning the same interest rate being charged on your home. In comparison, savings accounts generally pay much lower interest rates.
Even though you are effectively earning a higher interest rate than if your money was in a savings account, you do not have to pay any tax on these earnings. Interest earned in a savings account is considered income and may be taxable.
If you plan to save up over 18 months for a new car, using a home loan with a redraw facility can be an effective way of doing this. If you deposit an extra $100 a week, after 18 months you will have accrued close to $8,000 in extra repayments, enough to buy a decent second-hand car. You would have also reduced the amount of interest you pay on your home loan, and the time needed to repay it.
Used wisely, redraw facilities can be a cheap and effective way to minimise the amount of interest you pay on your mortgage while cost effectively using any excess funds you have at your disposal.
Additional repayments
To be able to use a redraw facility, you first need to make additional payments on top of your minimum loan repayment schedule. This includes one-off lump sum repayments or regularly paying a certain amount – say $50 or $100 – more than the required minimum repayment.
If you decide to keep these extra funds on your loan, these additional repayments wll reduce the amount of interest you repay over the term of the loan and shorten the time it takes to pay off the loan.
An example:
If you have a $100,000 loan, with a 25-year term, an interest rate of 7.5% and principal and interest repayments, the minimum monthly repayment should be approximately $740. If the interest rate remained unchanged for the 25 years of the loan, the total amount of interest repaid will be close to $121,700.
The impact of additional repayments can be significant. By paying an extra $100 a month, the total amount of interest saved is more than $38,000; the loan term is reduced by more than six and a half years.
Loan amount: $100,000
Loan term: 25 years
Interest rate: 7.5%
Monthly repayment: $740
Extra repayments per month: $100
Total monthly repayment: $840
Interest savings: $32,000
Loan term: reduced by 5 years and nine months
Consider another example where you pay the minimum monthly repayment each month, but every 12 months you make a lump sum repayment of $1,000. The loan term is reduced by five years and nine months and more than $32,000 in interest is saved. It is possible to model scenarios such as these using
our Advanced Repayment Calculator
.
Understanding redraw facilities
As the terms and conditions of redraw facilities differ significantly among lenders, it is important to understand what's on offer before you take out the loan.
Before making any decision there are a number of details that first need to be checked, including:
1. The fee for having a redraw facility.
Some loans charge a flat fee for having a redraw facility. In some instances this is not charged upfront; it is described as a redraw activation fee and charged only if and when the borrower wishes to use the redraw facility. Once the redraw facility is activated the borrower can use it as often as they like.
2. The fee per redraw
This is the amount borrowers must pay each time they withdraw funds from their loan account using the redraw facility. This fee varies significantly between lenders and loans. Some lenders charge up to $50 per redraw, while others charge nothing at all.
3. The number of free redraws per year
Some redraw facilities grant the borrower unlimited free redraws while some lenders offer a number of free redraws per year. Once the quota of free redraws is exceeded the borrower must pay the fee per redraw. For example, if a redraw facility grants four free redraws a year and has a $25 redraw fee, the borrower only pays $25 fee on the fifth redraw of the year – and any further redraws they make before the year draws to a close.
4. The maximum number of redraws per year
Some redraw facilities limit the number of redraws the borrower can make within a set period, usually a year. Once this number is exceeded the borrower cannot access additional repayments they have made.
5. The minimum redraw amount
Redraw facilities often have a minimum amount which can be withdrawn. With some loans there is no minimum, with others it is as high as $5,000. This determines the true flexibility of a redraw account and what truly sets it apart from an all-in-one account.
6. The maximum redraw amount
The maximum redraw amount is the largest amount you can withdraw at any one time. In most cases this is equal to the total of additional repayments you have made.
Some redraw facilities set the maximum as the total of additional repayments less one month's repayments. Others set a fixed amount that you can withdraw regardless of how much more extra you may have paid.
What to look for
To be able to choose the most suitable redraw facility, you need to have a good idea of how you are going to use it. There is no point paying for something you are not going to use. If you are unlikely to be able to make additional repayments on your home loan in the foreseeable future, there is little point in paying a higher interest rate to have a redraw facility on your home loan.
When it comes to finding the best type of redraw/overpayment facility for you, Wayne Alpine of Money First Loans says there are just a few basic points to look for.
"Easy access monthly mortgage charges should be small or nil," he says. "As to redraw fees, a high redraw fee might be more beneficial to one borrower that knows that self-control is lacking, where the reverse is true of someone with good self-control."
Many borrowers might actually find themselves wondering whether the redraw option is really worth it, knowing that an overpayment facility with redraw might actually cost them extra in fees. As Dean Gillespie, head of mortgages at BankWest explains, it comes down to your own attitude and circumstances. While the option to overpay and redraw might suit some, it could be a drawback for others.
"It depends on how often the customer wants to use the redraw. Some borrowers only want to deposit and withdraw once every blue moon, so the fee doesn't really matter," Gillespie says. "But other borrowers will want their salary to go in each fortnight, and then pull out money when they need it every few days. If they are going to use the facility frequently, they should pick a bank with online free redraw as its free every time.
"Basically, different loans have different facilities so, when choosing their loan, borrowers should talk to their bank or broker and get the loan that suits them".
Some loans charge a flat fee for having a redraw facility. In some instances this is not charged upfront, rather it is described as a redraw activation fee and charged only if and when the borrower wishes to use the redraw facility. Once the redraw facility is activated the borrower can use it as often as they like.
Is this the strategy for you?
Although overpayment and redraw facilities offer many advantages, the benefits will only benefit the right type of borrower, so it's important to determine whether this facility will suit both your personal circumstances and your personal approach.
"Customers who are more disciplined in their finances can gain more benefit from this type of facility," says Mark Jones, banking portfolio manager at AMP. "Any customer can use facilities of this type, but the appropriateness of such a facility very much depends on the customer's needs, objectives and circumstances, so all customers should take independent advice about what type of loan product and facilities are best suited to their particular circumstances."
Gillespie agrees, adding that borrowers considering redraw and overpayment facilities need to be aware of their own weaknesses in terms of financial discipline.
"Some borrowers may find that having access to a redraw facility makes it too convenient for them to access their funds," he says. "Many people like to get ahead in their loan by putting extra money in, but then prefer it to be difficult to take out again! It's a matter of personal preference. Customers should have a chat to their bank if they are unsure."

This article was originally written in November 2015 and was updated for formatting and content in January 2018.

Advertisement
Buying a home or looking to refinance? The table below features home loans with some of the lowest interest rates on the market for owner occupiers.

Lender

---

Variable
More details
FEATUREDOnline ExclusiveUp to $4k cashbackINCLUDES NOV RBA RATE INCREASE

Variable Basic Cashback Home Loan (Principal and Interest) (LVR < 70%)

Immediate cashback upon settlement
$2000 for loans up to $700,000
$4000 for loans over $700,000

Variable
More details
FEATURED

Up Home Variable (Principal & Interest) (LVR ≤ 90)

Up is 100% owned by Bendigo Bank.
Up to 50 offset accounts
New joiners get $10 by signing up to the app using code UPHOMEYM. (T&Cs apply)

Variable
More details

Variable Rate Home Loan – Refinance Only
Immediate cashback upon settlement
$2000 for loans up to $700,000
$4000 for loans over $700,000
Important Information and Comparison Rate Warning