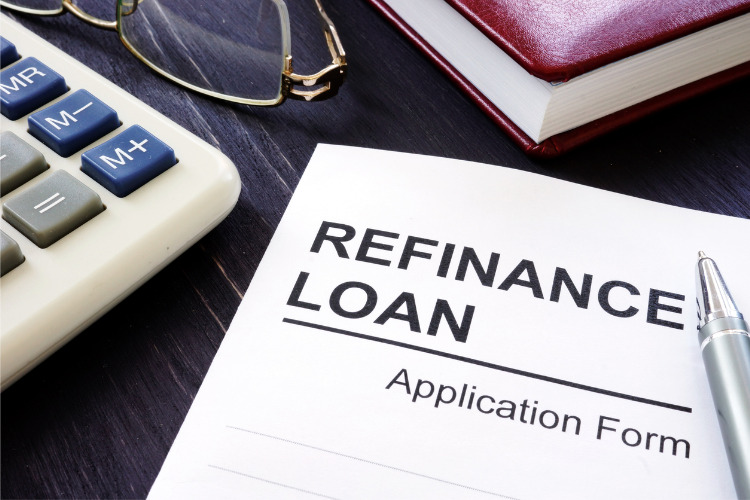 When you're short on liquid cash but have equity in your home, refinancing your mortgage can help release funds to pay for a number of purposes such as buying a new car, making a trip to Europe or paying for a medical procedure.
It sounds attractive, and refinancing definitely yields a number of financial benefits if done effectively, but it's important to first understand what refinancing is, what equity unlocking refers to, and whether you've built enough of it in your home to make refinancing a viable option.
Furthermore, it's important to drill down into whether it's a good time to refinance; as your eligibility to secure a refinance depends on the broader property climate as much as your own financial situation and future goals.
For instance, many households have recently been thrust into financial uncertainty as a result of the economic blows that were dealt by COVID-19. This has seen a number of leading lenders sweep in with a range of support packages to help borrowers sustain their home loans over the coming months, but it has also led to some lenders having to more carefully assess new home loan applicants and their ability to service a loan during this time.
In saying this, while refinancing may be opportune and available to some under the current circumstances, for others, it might make more sense to wait until the climate regains its stability.
This doesn't always mean that you won't be able to take advantage of the lower interest rates that have recently been actioned by the RBA – lenders are making a concentrated effort to assist borrowers in making their repayments during this time, so getting in touch with your lender or mortgage broker and finding out about whether your repayments can be lowered without you having to refinance is a good starting point.
What is refinancing?
Simply put, refinancing enables homeowners to change the financial structure of their loan.
This could mean refinancing to take advantage of a low interest rate, to get on a more suitable mortgage term, or even both if market conditions are favourable.
In an ideal scenario, it helps homeowners save more money, buy the things they want or leverage the value of their home to pay off debts.
Read more about refinancing through YourMortgage's guide: Step by Step Guide to Refinancing Your Home Loan
What is equity, and how much do you have?
In a nutshell, equity is the difference between the value of your property and your loan – it is also the key to refinancing.
Let's say you bought a $700,000 property and currently have a loan balance of $400,000. This would mean you have equity of $300,000 with a loan-to-value (LVR) ratio of 57%. You can work with a lender to access these funds.
The first and most crucial step in refinancing for equity release is to get a valuation done on your property. It will help a lender determine your LVR and how much money you may be able to borrow.
You need to have up-to-date figures on the valuation of your home. It may be significantly different from when you first purchased the property for several reasons. This includes how much mortgage you've already paid off, capital gains from making home improvements or a rise in demand for properties in your area.
Another key point to bear in mind is that most loans come with a maximum LVR of 90% or sometimes (rarely) 95%, meaning that you often can't borrow more than 90% of the value of your property. If your property has equity of less than 20%, then you may not be able to access much of the funds by refinancing.
How can you use your equity to refinance?
After valuating the property, a lender will calculate your LVR so that they can keep back some equity as security. This is why it's important to work out how much money you'll eventually be able to access once a refinance deal has gone through.
There's a chance that valuations might differ between lenders. You want your property to be valued at the highest possible figure as it creates more equity for you.
Note that a lender will question you on the purpose of the refinance, as it's part of their policy for releasing equity.
Use a mortgage broker to guide you to the best people who will play a role in your refinancing process, whether it's the valuer or the lender.
Questions to ask before refinancing
Refinancing your mortgage to access equity is a big financial decision and you need to ask yourself and a mortgage broker a number of questions before coming to a decision.
The make or break question is: will tapping into your home equity indicate you're living beyond your means? You don't want to be overspending if you already have debt to pay off.
The second most important question is how accessing equity will improve your life or help you reach your goals.
Is it a medical procedure that you've been putting off for a while? Do you want to renovate your property in which case the capital gains will be more than helpful? What impact will this have on your credit score?
There are a myriad of other queries that will come up so it's a good idea to be mentally prepared for these discussions.
There are also certain risks involved with refinancing that you need to be aware of. Accessing equity means increasing how much you owe since essentially it is also a loan. Will you be able to afford the increase in repayments?
You may also get stuck paying excessive interest if you use your equity to, for instance, buy a car and you aren't able to pay off the debt quickly. Spreading the cost of a relatively small item over 25 or 30 years will mean dishing out a lot more cash in the long run.
Just remember — you need to take into account what your financial situation will be in a few years' time. We also encourage you to begin with Comparing Refinance Home Loans Rates just to see which loan is the best for you.
At Your Mortgage, we understand this is a lot to think about and we want to make the process simpler for you. Contact a mortgage broker today for an obligation-free chat about whether this might be the right move for you.
Advertisement
Buying a home or looking to refinance? The table below features home loans with some of the lowest interest rates on the market for owner occupiers.

Lender

---

Variable
More details
FEATUREDOnline ExclusiveUp to $4k cashbackINCLUDES NOV RBA RATE INCREASE

Variable Basic Cashback Home Loan (Principal and Interest) (LVR < 70%)

Immediate cashback upon settlement
$2000 for loans up to $700,000
$4000 for loans over $700,000

Variable
More details
FEATURED

Up Home Variable (Principal & Interest) (LVR ≤ 90)

Up is 100% owned by Bendigo Bank.
Up to 50 offset accounts
New joiners get $10 by signing up to the app using code UPHOMEYM. (T&Cs apply)

Variable
More details

Variable Rate Home Loan – Refinance Only
Immediate cashback upon settlement
$2000 for loans up to $700,000
$4000 for loans over $700,000
Important Information and Comparison Rate Warning