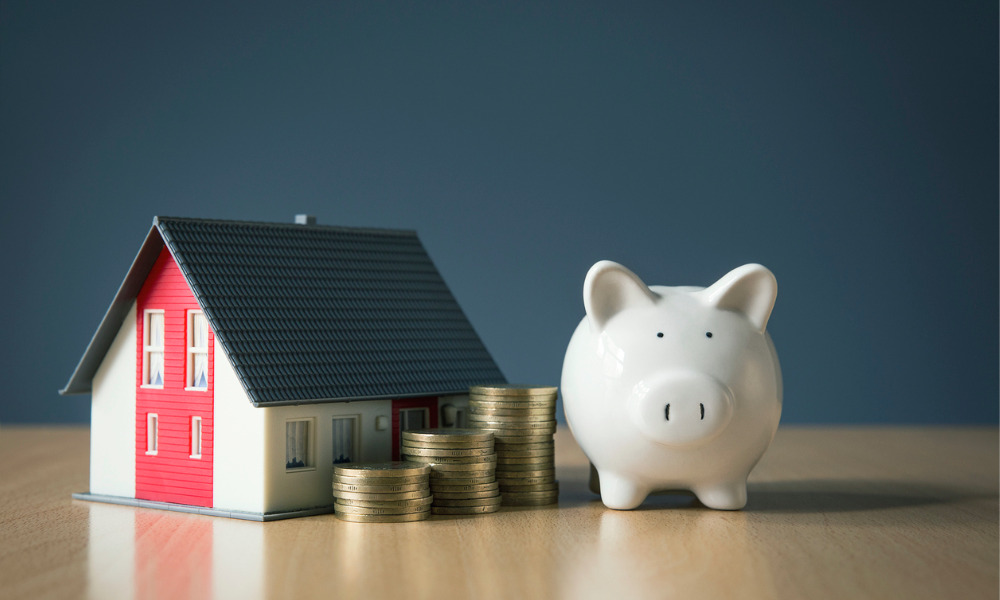 As much as you want to keep your beloved home with its 5-bedroom and huge garden, there may come a time that looking after it can be overwhelming. The house may be getting harder to maintain, some rooms are left unused, or the stairs are getting difficult to climb. In instances like this, downsizing or moving to a smaller home may benefit you.
Treat downsizing not as a "downgrade" from your large home to a smaller one, but as writing a new chapter to the book that is your life—and before you start, you have to make a draft, a blueprint you could use to ensure your move could go as smooth as possible.
Before downsizing your home, do your due diligence. It's not as easy as buying the cheapest, smallest home you find. Here are ten things you need to know before downsizing your home:
It involves a lot of planning. As with any home purchase or move, downsizing takes a whole lot of planning—it's a huge life decision after all. You need to ask yourself why you want to downsize.
Are you downsizing because you're retiring in the coming years? Do you want a smaller home because of a lifestyle change or a career move? These questions are just some of the many you need to ask yourself, which may help you set a budget.
Also consider where you want to move and the type of house you'd like. What home features are non-negotiable to you? What features can you live without? Again, these questions may help you set out a budget for your downsizing journey.
There's a downsizer contribution scheme. This government initiative allows Aussies to boost their superannuation using the portion of their home sale proceeds. Under the scheme, downsizers can put up to $300,000 from the sale to their super.
According to the Australian Taxation Office, the contribution will not count toward the cap, enabling downsizers to contribute even if their super balance is over $1.6m.
You need to consider associated costs. Moving to a smaller house doesn't mean it's less expensive. Even if you make a profit from your current home's sale, you still need to consider the costs you may incur by downsizing.
Some of the costs you need to take into account are:
Stamp duty
Legal fees
Moving costs
Inspection fees
Consider if your home sale proceeds would be enough. Make sure you have thought about what would happen to you and your finances should you opt to downsize. Consult a professional such a financial adviser who could help you in your decision-making process.
Research about the market and how your current home's value would fare. Consider having an appraisal done to have a rough estimate of the amount you may get if you sell your house. Then, ask yourself—would this amount be enough to sustain all costs of downsizing?
It could be low maintenance. While moving to a smaller abode means less space and flexibility, it could prove to be low maintenance. It may take less time to maintain and clean your new house. Moreover, your utility bills could also cost less.
A smaller home means less material things. Before you move into your downsized abode, you may be forced to declutter some of your material belongings. Smaller homes tend to have fewer spaces to store your valuable, so you have to get creative with your organisation.
Consider donating or selling things that you haven't used in the last five years or materials that aren't essential in your daily living. You may also digitise your photos and music to save more space. By donating things no longer in use to charities, you can pay it forward – or have a garage sale to generate some cash from things you don't use or need anymore.
The proceeds of your home sale are exempted to the asset test for up to 12 months. The asset test is one of the two tests used to determine eligibility for the Age Pension or government benefits.
When you sell your current home, the profit you get from it is exempted from the asset test for up to 12 months if you plan to use the money to purchase, construct, or renovate another home.
However, the proceeds from your home sale are "deemed" in the income test, according to Moneysmart. The income test examines your proceeds as income from financial assets, which may affect your government benefits.
For more information about Age pension and government benefits, visit this Moneysmart page.
You may get emotional. Saying goodbye to your home can be hard for some. There have been numerous studies on how a physical space can be tied to a memory. A memory could be embedded with value more than money could offer. So, bidding farewell to your former home may make you cry, especially if it's one that you build a lot of memories in.
To avoid getting overwhelmed by emotions when downsizing, think of it as a new chapter in your life. Instead of being sad that you're moving to a smaller space, think of it as a decision that could enable you to have a better lifestyle that is easier to uphold. Think of your new house as another space to make great memories in.
You may need to adjust to new surroundings. Since you have spent many years in your old home and neighbourhood, you known them like the back of your hand. You're familiar with all their nooks and crannies. However, when you move to your new home in a different neighbourhood, you must learn all their ins and outs.
You have to familiarise yourself with the environment, the people, and the establishment. It may sound scary but look at it as an adventure—you're exploring different things you've never seen nor done before!
It's not your only option. While downsizing has gained popularity over the years, with half of those over 55-years-olds open to the possibility of moving to a smaller home, it's not the only option you have. You could explore alternatives such as retirement villages and other community living choices. These alternatives have emergency systems, security, and staff to cater to the residents' needs.
If you would like to live a bit closer to your loved ones, consider a granny flat, which is a secondary dwelling on a property. It can be built to the main house or a separate structure. This type of dwelling could give you the benefit of a low-maintenance yet private home, with the bonus of being close to your loved ones. However, you need to check with your council to know about the regulations when building this type of structure. If you ever need to see the sharpest refinancing rates on the market click here: Compare Refinancing Home Loans