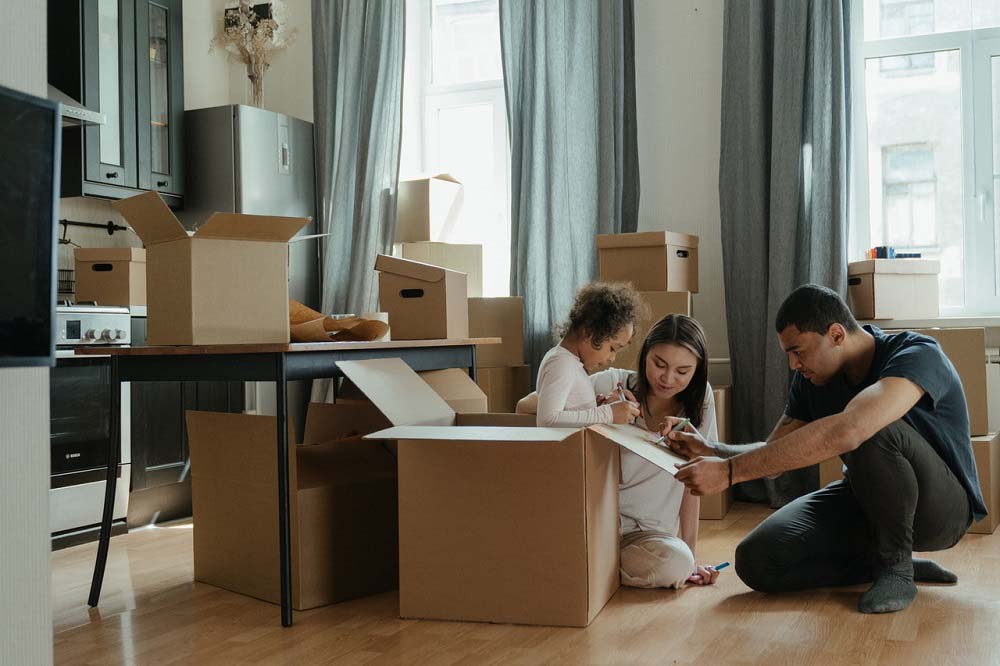 Selling your property is not as easy as it sounds - it actually takes research and physical work to understand the aspects of property selling, particularly the costs involved.
If you're too caught up in the imminent cash windfall that can come after accepting a buyer's offer, you might be overlooking the costs of selling that could come back to bite you. This guide will help you understand the costs of selling a home and the things you can do to sell your property at the best price.
Biggest cost: Real estate agent commission
Perhaps the biggest cost associated with selling your property is the real estate agent's commission. Real estate agents typically work for a commission of what the property sells for, but in some instances, they may work for a flat fee, regardless of what the final sale price is.
Typically, commissions range between 1% and 3% of the property's value and can vary depending on where your home is located. The table below shows the average commission rate in each state/territory:
| | |
| --- | --- |
| State/Territory | Average commission |
| Australian Capital Territory | 2.18% |
| New South Wales | 2.46% |
| Northern Territory | 2.80% |
| Queensland | 2.80% |
| South Australia | 2.35% |
| Tasmania | 2.96% |
| Victoria | 2.05% |
| Western Australia | 2.66% |
Source: OpenAgent.com.au
Tips on how to save on commissions
The largest expense that vendors incur, and therefore, the biggest opportunity to minimise expenses, is the agent's commission.
Try to negotiate with your selling agent
In the real estate business, everything is negotiable, including the agent's commission. However, there are always exceptions - there will be agents who are not open to negotiations given their skills and network that can really help you sell your property at the best value.
This doesn't mean that you should blindly pay any commission they ask, but it does mean you should respect them as professionals, trust their opinions, and pay them fairly for the work you expect them to do.
Provide an incentive
An alternative to negotiating over the full commission rate is to offer an extra incentive, by setting their commission to a target price, with anything they achieve beyond that attracting a bonus commission.
This works particularly well if you're auctioning your property, or if you believe that your property can achieve more than what your agent appraised it at. This works particularly well in hot and rising markets, where agents will work hard to get that extra little commission for themselves.
Look for an agency with a fixed-fee commission.
If you're not comfortable haggling for a more cost-effective commission structure, you can consider listing your property with a real estate agency that offers fixed-fee commissions.
With a fixed-fee commission, you will be able to know how much it would cost you to sell your home regardless of the eventual sales price of your home.
What are the other costs involved in selling a home?
Commissions are just a part of the whole pie when it comes to the costs of selling your home. Other chunks are composed of the following:
Marketing costs
It can be expensive, but marketing is arguably one of the most important things to get right when selling your property. An internet listing with a good write-up and professional photos and videos can go a long way in enticing buyers to check out your property.
Advertising your property can set you back around a few hundred to several thousand dollars depending on the length and type of marketing campaign you and your agent decide to run.
The average market fee sits around the $5,000 mark but it's easy to spend more than that if you decide you want your property to feature in print media, or if you're in a blue-chip suburb where it's common to spend over $10,000 on marketing.
Capital gains tax
Capital gains tax is incurred when you sell an investment property or if the property was used to generate an income. Any profit you make from the sale of your property is defined as a capital gain and must be taxed accordingly. The capital gain is added to your taxable income, reported to the Australian Taxation Office (ATO), and is then taxed at your tax bracket.
Your Mortgage's Capital Gains Tax calculator can help provide you with an estimate of how much you may need to pay.
Conveyancing fees
Conveyancing is the process of transferring ownership of a property from one person to another and is one of the most important steps in selling a home.
Conveyancing entails a lot of legal and administrative tasks that require certain knowledge which is why it's highly recommended that you hire a conveyancer to assist you with this process.
Overall, conveyancing fees can range from $500 to over $1,5000, depending on the complexity of the transaction. If you opt to hire a professional, here are some of the other fees you may need to pay:
Breakdown of fees associated with conveyancing
Title search ($20 to $100)

Council searches and certificates ($100 to $1,000)

Title registration and transfer ($50 to $200)

Settlement fees (up to $80)

General clerical work (up to $50)
If you decide to go the DIY route, you can purchase DIY conveyancing kits for between $70 to $200.
Council rates and body corporate fees
As the current owner of the property, you are responsible for council or body corporate rates up to the day of settlement. Your conveyancer should be able to assist you in finding out how much these fees are.
Bank or lender fees
Many banks and lenders charge a one-off discharge or settlement fee that covers the cost of paperwork associated with the completion of your mortgage. This fee typically ranges between $150 and $400.
Property styling
First impressions count when you're trying to sell your home and spending money on property styling can add value - but it can also set you back a bit.
Staging a home for sale can help a lot in attracting potential buyers, but can cost around the $5,000 and $10,000 mark, depending on the level of service you choose and how long your property is staged for.
However, there are many ways you can make your home more appealing to buyers without breaking the bank.
Renovation and upgrades
You obviously don't have to upgrade or renovate your home before you sell it, but improvements can add significant value.
How much this costs can depend on the type of upgrades you choose to make. Here's a breakdown of how much it will cost to renovate different parts of your home:
Kitchen: $10,000 to $45,000+

Garden and deck: $2,000 to $10,000+

Bathroom: $10,000 to $35,000+

Living room: $10,000 to $15,000+

Master bedroom: $10,000 to $35,000+
If you are looking to renovate your home to increase its value, it is generally advisable that you consult your real estate agent beforehand to make sure you do not overcapitalise. Going overboard with upgrades may raise the value of your property well beyond what buyers are willing to pay to live in your area.
What are five things you can do to sell your property at the best price?
Now that you know the costs involved in selling a home, it is as important to strategise to ensure that you sell your property at the best price.
Here are five ways you can boost the value of your home and its appeal to potential buyers.
Tip 1: Declutter
Anyone who has ever lived in a property for a long time knows how cluttered it can become with myriad mementos and furnishings acquired over the years. While we all like to live in homes that are a reflection of us, not everyone has the same tastes as we do.
That's why it is so important to declutter when selling because you never want to put off people because they don't like your personal style. Also, buyers want to be able to imagine living in your home, which creates an emotional connection that often turns into a higher price.
In a nutshell, make the home a blank slate that buyers can picture their lives into.
Tip 2: Cosmetic renovations
There are a number of cosmetic renovations that can supercharge your sales price and they don't have to cost the earth either. One of the best is paint with a fresh coat applied internally helping to modernise your home. Using neutral colours will always freshen up your home as well as potentially make small spaces seem bigger.
Another simple renovation tip to consider is pulling up old, tired carpets and polishing the floorboards underneath or replacing them with new timber-looking flooring.
Tip 3: Select the right agent
One of the biggest differences between securing the best price and not comes down to selecting the right sales agent. That's because if they are not familiar with the local area, they may struggle to advise you on the most likely selling price.
This can have a flow-on effect of seeing your property priced too high at the start of the marketing campaign, which will burn potential buyers and potentially leave you with a stagnant listing.
Conversely, your property might be priced too low and you unwittingly sell it for far less than you could have achieved.
The best agent for you is the one who you feel you can work collaboratively with, but who also has plenty of knowledge and experience in the local market.
Tip 4: Know your target market
Part of that local market knowledge will be intimately understanding the potential target market for your property.
Your agent should be able to determine whether the marketing should be targeted to first home buyers, upgraders, or downsizers for example.
They can do this because they have local sales runs on the board and understand where your property fits into the area's specific buyer matrix.
That way, your property will be marketed to the most likely buyer type, including its presentation, which ultimately can drive up your sale price.
Tip 5: Price your home correctly
Today more than ever, as our property markets are starting to pick up you need to list your home for sale at a price that is likely to target the right buyers.
Buyers are well informed and very selective – price your property too high and you'll narrow your potential buyer pool; price it too low and you'll miss out on those extra dollars.
So how do you know what price to ask? This is where you must trust your selling agent.
However, you must be careful about some agents who will "over-quote" what they think you can get for your home to get your business.
Then when you don't get offers at that price they're likely to blame the market rather than their unrealistic price expectations.
It's always best to do your own research and analyse what other similar properties in the area recently sold for.