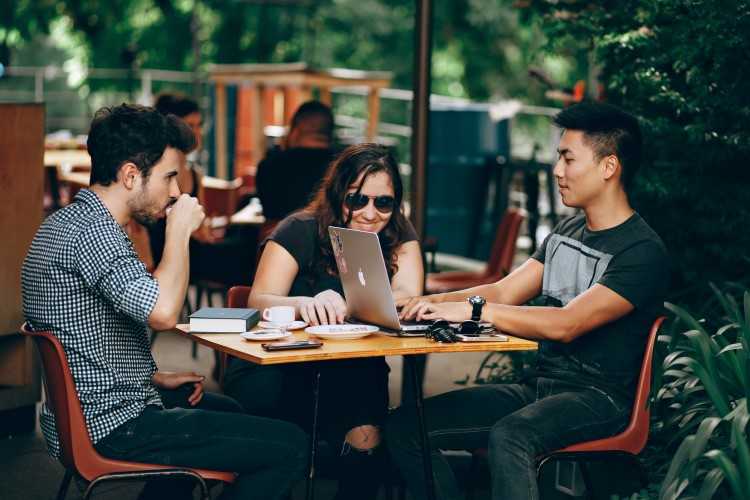 Australians are known for being property-savvy, thanks to the boom that rocked the housing market across the country a few years back. This does not mean, however, that they are knowledgeable about everything mortgage-related.
A Gateway Bank survey released in October revealed that nearly half of Australian borrowers do not have an understanding of important mortgage terms such as "redraw facility" and "offset accounts."
Your Mortgage compiled the five most common mortgage terms that are frequently (based on experience) misunderstood by borrowers.
What does Loan-to-Value Ratio (LVR) tell you about your loan?
This is perhaps one of the most common mortgage terms that you will encounter as you search for a lender and a home-loan product. LVR basically means the proportion of your home loan from the total value of your property.
LVR is standard amongst all lenders and is used to assess the risk they are about to take to provide you with the amount you need for your property purchase. If you are eyeing a property worth $600,000 and you only need to borrow $450,000, then your LVR is 75%.
Typically, lenders will allow you to borrow as much as 80% of your property's value. Exceed and you will have to pay extra for Lenders Mortgage Insurance, which will be discussed next.
Why is my bank charging me for Lenders Mortgage Insurance?
Many Australians are confused as to what Lenders Mortgage Insurance (LMI) is for. LMI is an insurance policy that covers your lender in case you eventually default on your home loan.
For many lenders in Australia, paying an additional amount for LMI is compulsory for borrowers who do not meet the 80% or above LVR. This means that if borrowers are unable to fulfil a deposit of at least 20% of their property's value, they will be subject to pay extra for LMI.
LMI is a one-off premium that you can pay up front when the loan is granted to you. You also have the option to have it added to your loan. This will let you pay for the premium over a certain number of months.
How is the Comparison Rate different from the loan's interest rate?
Sometimes, contemplating a range of home-loan offerings is like comparing apples and oranges, especially if they have different terms, rates, and features. In cases like this, the comparison rate will help you figure out which mortgage product will save you the most.
Comparison rates help you compute the true cost of the loan. Not only does it compute the interest of your loan, but also every other fee associated with it.
Let's assume that you are choosing between two home loans: one from Bank A that has a rate of 4.75%, and another from Bank B with a rate of 5%.
Right of the bat, you would assume that it would be practical to choose the one offered by Bank A. However, looking at the two mortgage products closely, you see that Bank A charges fees amounting to 0.5% of your loan, while the total fees with Bank B amount to approximately 0.1%.
Given these factors, you will then realize that the comparison rate of the home loan offered by Bank A is 5.25% while that of Bank B is 5.1%. This goes to show that even with a low interest rate, Bank A's offering is more expensive than Bank B's.
Credit providers in Australia are required by regulators to advertise the comparison rate of their home-loan offerings to help potential borrowers determine the true cost of the loan.
How can an Offset Account help you?
An offset home loan feature that works quite like a high-interest savings account. The difference is that instead of earning you interest, as much as 100% of the account's balance is offset against your loan balance. This means that you will be charged interest only on the difference between the total loan amount and the offset amount.
To illustrate, imagine you have a $400,000 home loan with a 4.7% interest rate. If you have an offset account linked to the loan with a balance amounting to $50,000, then the interest rate will only be charged to the remaining $350,000. Over the term of the loan, you will be able to amass huge savings, especially if you increase the amount in your offset account.
However, take note that the money in your offset account is not an extra repayment and thus will not reduce your loan's outstanding balance.
You can also have access to your offset account like a regular savings account. Unlike in a redraw facility, you can actually do a same-day withdrawal from your offset account.
What does a Redraw Facility do?
A redraw facility is a home-loan feature that lets you access the pool of extra repayments you made into the loan. It is one of the most useful home-loan features being offered by many lenders, as it allows you to save for a rainy day.
For instance, if your repayment is $1,200 per month and you instead pay $1,500, the extra $300 will be pooled and will build up over time. In three years, you will have made $10,800 worth of extra repayments that you can have access if ever you need extra cash – be it for a car purchase, a home renovation, or a big life event like marriage.
Ask your lender about the terms of the redraw facility, particularly how many times can you make a redraw and if there are any fees associated with it.
Applying for a home loan is a tedious process, and knowing these terms will help you tremendously in searching for the perfect home loan that matches your needs.