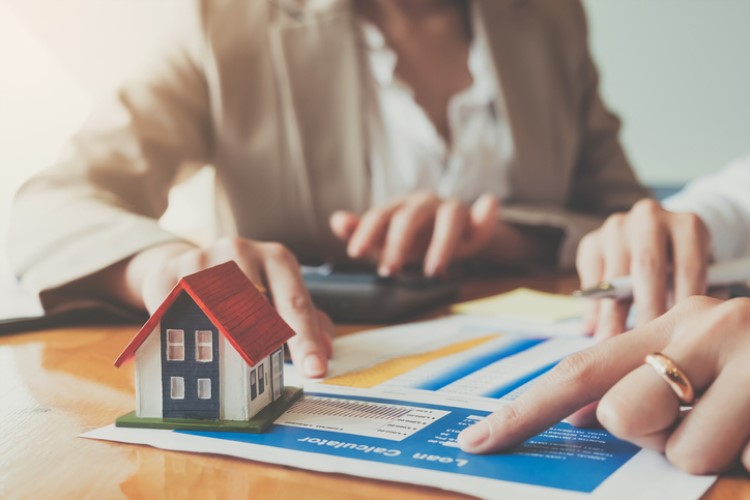 While mortgage rates ultimately tell you how competitive a home-loan offer is, it is still crucial to check for handy features that could help you settle your loan faster, like offset accounts and redraw accounts.
These two home-loan features allow you to use extra funds to reduce the amount of interest you pay. This means that if you are a diligent saver, you will be able to benefit the most from these features.
The perks of an offset account
An offset account works like a high-interest savings account linked to your loan. The funds sitting in an offset account are saving you interest on a daily basis, said Michael Jin, a mortgage broker and the director of MXJ Finance.
"This way they are not paying interest on their full mortgage. The more you have in the offset account, the less interest you pay on the mortgage. Over the life of the loan, (that) saved interest can go towards the principal of the loan instead, thus paying off the loan quicker," he told Your Mortgage.
For instance, if you have a $600,000 home loan with a 3.9% interest rate and an offset account with a $50,000 balance, your mortgage rate will only be charged to $550,000 of your home loan. Some banks, on the other hand, only offer a partial offset.
Two of the tried-and-tested ways to utilise the full savings potential of an offset account are paying salaries into it and using it to build an emergency fund — this way, you can ensure that your account is always loaded.
Why choose a redraw facility
A redraw facility allows you to make extra repayments towards your loan. These payments will be pooled in a fund that you can withdraw anytime you need it.
Here's how it works: If you are only required to pay $1,500 monthly but you decide to pay $1,700, the extra $200 will go to your redraw facility. If you consistently pay $1,700 for five years, you will have made $18,000 worth of extra repayments.
If you decide to leave the funds untouched, a redraw facility will help you pay your loan faster. However, you can also withdraw the funds you accumulated for a fee.
Jin said you can also make lump sum repayments toward your loan when you use your redraw facility. It will reduce the principal ahead of your regular repayment schedule.
"Most lenders will either automatically or allow you to submit a manual request to adjust your monthly repayment based on the new balance," he said.


Buying a home or looking to refinance? The table below features home loans with some of the lowest interest rates on the market for owner occupiers.
Lender

---

Variable
More details

Solar Home Loan (Principal & Interest) (LVR < 90%)

Variable
More details

Straightforward Plus Home Loan (LVR < 80%) (New Customer)

Variable
More details

Offset Package Home Loan (Principal and Interest) (LVR 70%-80%)

$0 application fee
Fast turnaround times
Estimate your borrowing power in as little as 1 minute

Variable
More details

Wealth Package Variable Home Loan (Principal and Interest) (LVR 60% - 70%)

Variable
More details

Well Balanced Home Loan (Principal and Interest) (LVR 80%-90%)

Variable
More details

Standard Variable Home Loan (Principal and Interest) (LVR < 80%)
Immediate cashback upon settlement
$2000 for loans up to $700,000
$4000 for loans over $700,000
Important Information and Comparison Rate Warning
Offset vs. redraw — is one better than the other?
These home-loan features are great additions and can help you save money. Each, however, has a different way of helping you pay off your loan. An offset account can reduce the interest on your loan while maintaining instant access to your funds. On the other hand, a redraw facility allows you to make extra repayments, helping you shave years off your loan term.
While the two home-loan features fundamentally have the same concept, Jin believes offset accounts have more significant advantages.
"Firstly it's more convenient. The offset account is like any other everyday account, so it's the most accessible. Redraw can vary between lenders, they may have a minimum required amount per redraw, or even redraw fees," he said.
Tax implications are another concern. When you have an investment property and you bring the loan balance down through extra repayments, you might access those funds eventually through a redraw facility. Doing so would prevent you from claiming these extra repayments as tax deductions, unless you can demonstrate that use of these funds is still for investment purposes.
"Whereas if those funds were sitting in the offset account before, this 'fund purpose' test would not apply. The full loan balance is always tax deductible," Jin said.
Check out the most competitive home-loan deals in the market by clicking this link.
Taking advantage of offset and redraw
While these two home-loan features add convenience to your home-loan journey, you need to ensure that you are using them at their highest potential.
Jin said borrowers should place funds into the offset account or loan account as frequently as possible. He said that the earlier you have your funds sitting in your offset account or redraw facility, the better you can take advantage of the savings both provide.
"If you get paid on the first of every month, do not wait until the 15th to put your surplus funds into the offset account or the loan account if you have redraw. If may not make a difference with one pay cheque, but over the life of loan every small bit counts. It can add up," he said.
Borrowers need to take note, however, that these loan features come with costs and restrictions.
"For professional investors with more complex needs there would be many other factors to consider. As long as in exchange for these features clients do not have to settle for a much higher rate or set of fees, it's always worth having a discussion about it," Jin said.
Want to know how much you can borrow? Try Your Mortgage's financial tools to help you with your home-buying journey.
Editor's note: This article was originally written in December 2010 and was updated in June 2021.