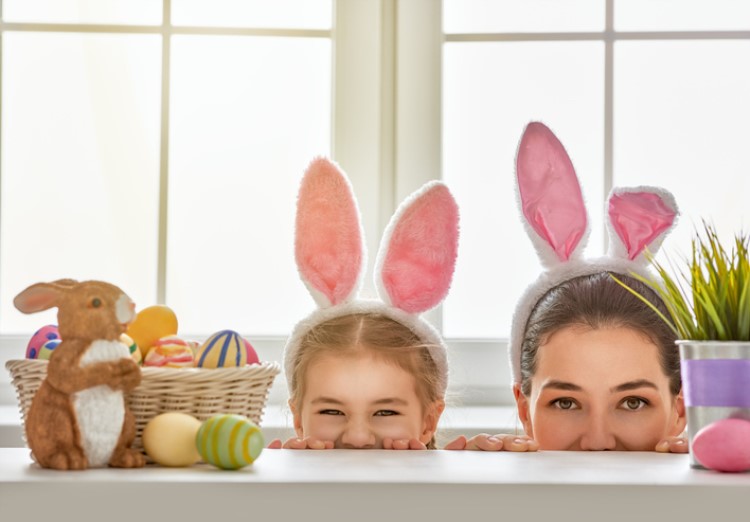 When is the right time to buy a property? This is a perpetual question homebuyers from every part of the world try to answer.
Timing the market is quite tricky since factors such as demand, supply, and price are all variable and interrelated; a small change in one could result in a huge turn in another. The easiest way to time the market, however, is to use holidays and seasons as benchmarks. Easter, for instance, is one of the most talked-about holidays to buy a property in Australia. But what is it really like to buy during Easter?
Is Easter break a good time to shop for homes?
Over the days leading to Easter weekend, many Australians prepare for their trips to their favourite holiday spots. This makes Easter break an ideal time for serious buyers to do their preparation for and get a bargain at auctions. With fewer rivals to compete with, buyers have higher chances to snap up great deals from the available auctions scheduled at their localities.
However, there are some apparent downsides when buying during this holiday break. The most obvious one is that there may be fewer homes to choose from — unless the house being put under the hammer is worth missing the vacation you could have spent during the break, then buying a home at this time would be a complete waste of time.
It is critical for serious buyers to watch the market weeks before the actual Easter weekend. Be on the lookout for deals and carefully strategise your next move. Talk to agents and pre-register if you have to — this will definitely give you a head start once the auction day comes.
Another drawback of buying during Easter is that many buyers tend to chase bargains so much that they end up with a complete lemon. Many buyers get easily attracted to the cheap price tag of the property without considering the rudimentary elements that make a house a good buy: its location, its floor plan, its accessibility to places of interest, its surrounding neighbourhood, its foundation, and its aesthetic elements.
As a rule of thumb, buyers should always go back to the basics of property buying: it is always the quality of the house and not its price tag.
How does Easter stack up against other seasons?
Now that you know the general market conditions during Easter in Australia, let us take a look at how it compares to buying in different seasons.
Buying a home in autumn
Easter in Australia is in the middle of autumn, which is usually a quiet time for the housing market. Coming in from the busy months of summer, many buyers put a hold on their plans to buy a home while sellers wait for the more hectic months to list their dwellings.
Despite the lull autumn may bring to the market, some believe it actually is the best season to start searching for your dream home. As market enthusiasm that sparked during summer cools down, buyers could seize the opportunity to hunt for good bargains left from the buying frenzy.
The best thing about autumn is that it is usually a buyer's market — this means that you get the upper hand in the negotiations. With fewer buyers in the market, you can easily haggle with your vendor for the best price.
However, one of the problems during autumn is the lack of available properties. In this scenario, it is always best to weigh your options first and focus on the property that you think will satisfy your housing needs and wants. Remember not to be swayed too much by how cheap the property is.
Snapping up a home in winter
If you think the market could not get any quieter, try buying a home in winter. This could be a double-edged sword: while there are fewer buyers in the market, the ones you will likely encounter in the same open house, for instance, are serious competitors.
Typically, sellers who put their dwellings up for grabs during these months are those who may need some quick cash, making them more likely to let you negotiate for the price. These sellers are also willing to make some compromises on the terms and conditions of the purchase contract. This is a great advantage to homebuyers who are really eager to break into the market.
However, it is crucial for you to take note that winter is usually a slow market. Due to this, you should not expect that there are many options available for you — during winter, it might be tough to find your ideal home.
Getting the best home in summer
Summer has some of the most active months for homebuying and selling. Buyers and sellers take advantage of the optimism the weather brings to get the best deals.
During summer, buyers often gravitate towards houses with lush landscapes, spacious yards, and water features such as pools. If you are this type of buyer, brace yourself for stiff competition.
Unlike during Easter when prices are softer, home values are relatively higher during summer. One upside for buyers during summer is the larger pool of homes up for sale as more sellers list their properties.
Sealing your home deal in spring
Believed to be the best time for sellers to sell a house, spring is the busiest season for the housing market. Many properties in the market are up for grabs to meet the seemingly endless number of buyers looking for a home.
It is a seller's market in spring, so expect prices to increase significantly during September, October, and November. If you are planning to buy in this season, make sure you have enough buffer since you will be paying considerably more. Competitions in auctions and home sales are hot during spring, so you better come prepared.
Aside from seasons, what other factors do you need to consider when buying?
While timing is important in assessing if it is the right time to buy, there are a few other factors you should also take note of when buying a home.
1. Days on market
The average number of days properties stay on the market before getting sold usually indicates how thriving the local market is. If houses are selling fast, then this means that the market is booming. In such a scenario, home prices are likely to shoot up. It may not be an excellent time to buy if you have a strict budget.
You may try getting a deal when the market is slow — when properties stay in the market for a more extended period. When buying in a market that has longer days-on-market, you can initiate negotiations with your seller.
2. Clearance rates
Another reliable measure of market performance is the auction success rate or clearance rate. This tells you the share of sold homes to the overall number of properties offered at auctions over the week or month. A clearance rate above 70% signals that the market is heating up. With more interested buyers, prices are likely to balloon.
On the other hand, a low clearance rate indicates a slow market. In a slow market, you have the power to drive down prices.
3. Rental yields and vacancy rates
Buyers who are planning to buy for investment should also take a look at rental yields and vacancy rates.
Rental yields allow you to estimate how much rent the property could collect over a certain period of time. If the rental yields in the suburb you are currently looking into are increasing, then this means that the locality is enjoying strong demand from home seekers. In this case, however, do not expect to get the investment property for a cheap price.
Vacancy rates are also another important as they imply the demand for housing in the area. The lower the vacancy rate is, the more chances your property would always be occupied.
When in your life is the best time to buy a house?
Life circumstances can change and they can significantly affect your capability of buying a home. No specific life event can make homebuying a piece of cake, but there are life stages when it is easier to pursue a home purchase.
Dual Income, No Kids (DINK)
DINK is the slang term for the stage in your life when you and your partner are part of a household which has two sources of income and no children. In a DINK household, either both partners are earning or one has two separate streams of income.
Typically, this is the part of your life when you and your partner are starting to build a family. Given the situation, it is ideal for you and your partner to allocate a certain portion of your disposable income to saving a deposit for your home.
Couples in DINK households are more likely to afford to commence a home purchase, since they bear no added expenses that come with childcare.
This life stage is also a great time to invest in property. With a steady flow of income, you can easily afford to buy an investment property with your partner — doing so will be able to help you prepare your finances should you decide to grow your family and have kids.
Retirement
Retirement is also an excellent time to buy a property, given that there are a lot of downsizing options available for retirees. When you retire, it is advisable to downsize, especially if your children have already moved out and started growing their own families. You can sell your home at a substantial price and look for a smaller dwelling somewhere else to start a new chapter of your life.
Buy when you are financially ready
Buying a home is one of the biggest decisions you will ever make. Aside from seasons and life events, there are other factors that will help you determine the best time to buy a home.
There are small details about financial health that are often overlooked when deciding to buy a home. Given that financial capacity is a crucial factor to consider when buying a home, you should take note of the following things and how these can affect your readiness:
1. Credit rating
In order to get the best home-loan deal, you need to have your credit rating in check. A credit score tells your lender how responsible you are as a borrower — make it to a point to check your credit rating first and fix any issues before applying for a home loan. Doing so will not only give you higher chances of getting approved for a home loan, but will also help unlock helpful loan features and low interest rates.
2. Outstanding debt
Getting a home loan is a hefty commitment that will cost you a substantial part of your income. Having outstanding debt might make it difficult for you to meet all your financial commitments. While there are options of consolidating your debt, it is still ideal to start your home-buying journey without any financial burden that can hold you down.
3. Savings
It is also crucial for you to save enough money to meet the 20% deposit requirement for home purchases. The amount of your down payment plays an essential role in determining your final home-loan arrangements. Furthermore, make sure that you have a large enough buffer in your savings account to help you in times of emergencies and unforeseen circumstances.
4. Stable source of income
One of the things lenders will look at when you apply for a mortgage is your source of income. The more stable your source of income is, the more likely that banks will view you as a viable borrower. If you are working a regular job, you might find it easier to clinch a home-loan deal than, for instance, those who work on a contractual or part-time basis.
Not sure if you can afford a home loan? Try this loan calculator to find out how much you should shell out monthly.
You can also check out this calculator to help you determine how much you can borrow given your current financial capabilities.