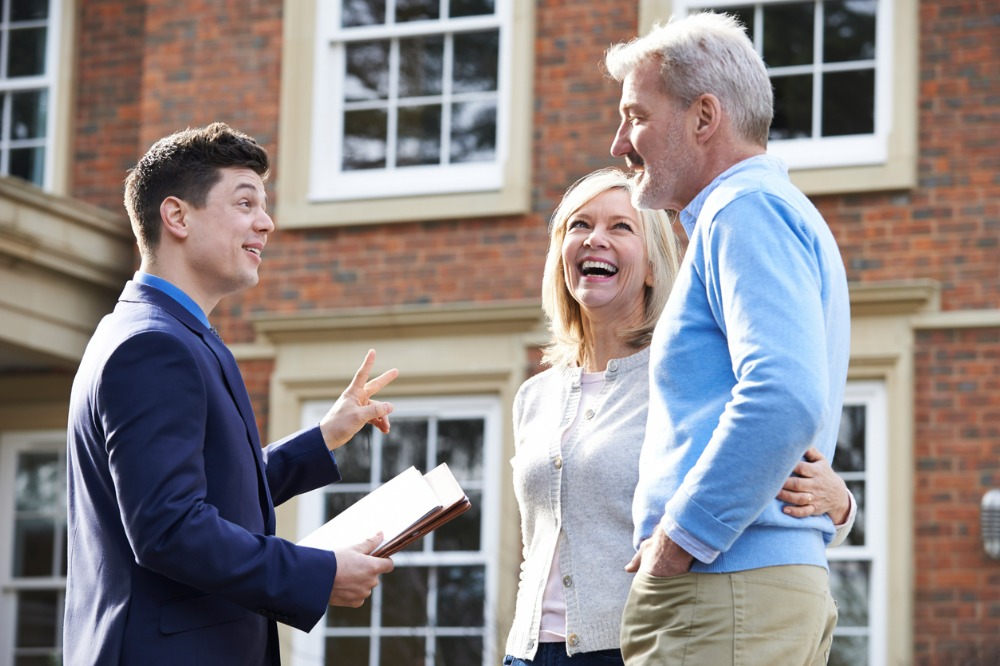 When is the best time to put property on the market? This is one of the biggest questions prospective home-sellers ask housing experts.
Spring – which starts in September and ends in November – is traditionally considered the peak home-selling season in Australia. The autumn months from March to May and the summer month of December are also considered good occasions to sell property.
Many housing experts, however, say that home-sellers have other options apart from these traditionally active months – and the decision often boils down to personal circumstances and local market conditions.
How do you know when it is time to move on from your home?
There are several reasons why you may feel that moving on from your current home is the right decision. It can be because of major milestones in your life such as getting your dream job in another state or region or starting a family, prompting the need a larger home. You may also want to turn your house in a rental property, or you may be nearing retirement and are looking to downsize. Your decision can also be triggered by unbearable neighbours and mounting maintenance costs.
But whatever factors are pushing you to sell, it still pays to take time to assess the market to determine when the best time it is for you to list your property. Here are some of the benefits and disadvantages of selling your home in each season.
What are the advantages of selling your home in spring?
Buyers tend to flood the market in spring as the public holidays and the season's pleasant weather provide the perfect conditions for house hunting. People generally feel more optimistic because of the warmer weather, and many are keen on going outside to attend open houses and private viewings. The large number of buyers looking for homes results in increased competition, which can drive up the selling price of your home.
If your home has a garden, this is the best time to flaunt it as flowers are in bloom and leaves are green and full of life. Natural lighting can also make your home's interior look brighter and more appealing to potential buyers.
What are the drawbacks of selling your home in spring?
Stiff competition has its downsides, especially if you do not take the necessary steps to prepare your home for a sale. A saturated market means that buyers have plenty of options and are often pickier, so it pays put in the effort to make your property stand out. Failing to do so may result in your home staying in the market longer, which can make buyers think something is wrong with the property.
What are the benefits of selling your home in summer?
If your property is near the beach, in a holiday destination, or has plenty of natural lighting and airflow, then summer may be the perfect time to list it. Even homes with darker interiors can look better during these months. This season can also be the best time to showcase your home's hidden features such as a newly installed cooling system, which in colder months does not add value to the property.
Many buyers who missed out in spring are also motivated to secure a home before vacation season begins or while school is out. And while January and February are considered off-peak months, lesser competition means your home can easily get noticed, which offers an opportunity for a quick sale.
What are the disadvantages of selling your home in summer?
The biggest potential downside of selling in the summer is that more people are keen on allocating their resources to travel and vacation than to purchasing a new home, meaning not many of them are house hunting. This can have an impact on how long your property will be on market and how much it can sell for.
What are the pros of selling your home in autumn?
Autumn is considered another prime season for selling your property. It still has the benefit of a good weather and with the holiday season done and people get back to work, many turn their focus on important life decisions such as buying a home. Competition may not be as fierce as in the spring market, but home-sellers can still expect a healthy market of potential buyers.
The weather also still presents a good opportunity to showcase your home's curb appeal, so be sure to keep your garden well-maintained.
What are the cons of selling your home in autumn?
Autumn's unpredictable weather can be a challenge when planning open houses and private viewings, so be sure to expect a few cancellations. Fewer properties in the market can also drive prices down.
What are the benefits of selling your home in winter?
Winter has a reputation of being a comparatively weaker period for home-sellers because the market is often quieter with less stock. However, buyers looking for homes during this season are typically highly motivated and may be willing to pay more.
If your home has a cosy fireplace, west-facing windows, and hidden features such as a powerful heating system, it may be the best time to showcase these.
What are the pitfalls of selling your home in winter?
But if your house is dark and lacks natural lighting, selling in winter can turn off many potential buyers. Your garden may also not look as appealing as it was in spring and autumn. Bad weather can also expose flaws in your property, including leaks and creaks, so it pays to do the necessary repairs before listing your home.
One important thing to remember when selling your property is that timing the market is not a one-size-fits-all strategy. Often, the best time to put your property in the market is whenever you are ready. Just like the housing market is influenced by seasonal trends, it can also be affected by a range of other factors, including interest rates, lending rules, and economic activity. In the end, the right time to sell your home all depends on your needs, goals, and preferences.