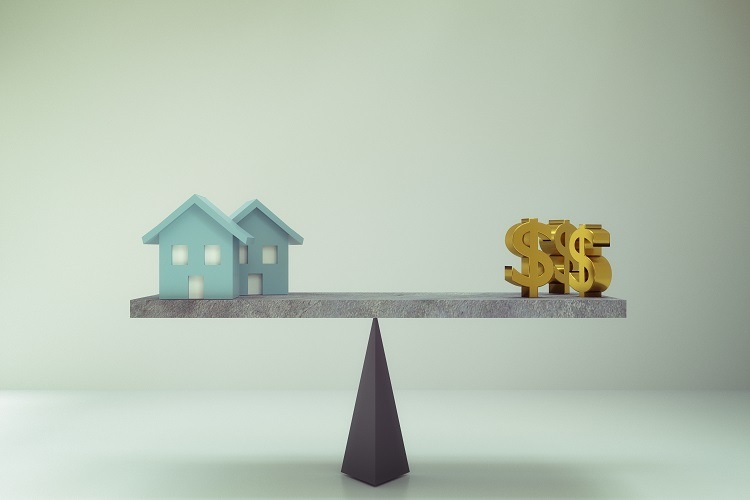 For many investors, adding a commercial property to your portfolio looks less like a simple step up in asset class than it does a blind leap across a gaping, sabre-toothed maw of failure. But the principles that guide successful commercial investors are no different from those of savvy residential mavens: if the numbers work, they work.
With residential yields continuing to be eroded by increased property prices, there may be no better time for investors to turn to commercial investment.
One of the benefits of commercial investing is that you needn't be in business yourself to enjoy the rewards. You can simply rent space to a desirable tenant and wait for a rent cheque each month. And if you do happen to own a business, it could prove more cost effective to buy rather than lease.
"Do the sums," says John Macalyk, managing director of AAA Commercial Mortgages. "How much rent are you paying? Ask yourself, 'Do I get a better return on my capital by investing my funds in my business, or in holding property?'"
A simpler question would be which property types are better performers. For the past decade or more, office, retail and industrial property yields have been higher than those being generated by residential properties.
CBRE's third quarter Industrial MarketView pegged super prime yields for industrial properties in Sydney and Melbourne at 5.33% and 5.50%, respectively; Colliers International's Retail Research and Forecast Report for the second half of 2017 shows average yields in Sydney, Melbourne, Brisbane, Perth and Adelaide all at 5% or higher, with large format retail properties yielding 6.5% or higher in each region.
Rents and vacancy rates for commercial properties have both been moving in the right direction, and are projected to maintain their course in a majority of markets for the next few years. Increased demand in Adelaide, Canberra and Melbourne (still in possession of the country's lowest vacancy rate – 3.3%), as well as a decided lack of development in Brisbane, will continue to push rents higher. CBRE predicted at the outset of 2017 that super prime rents would increase by 1.5% across Australia by year's end. Melbourne enjoyed net effective rental growth of 6.7% in the third quarter of 2017.
Properties with higher price tags will automatically trigger thoughts about financing. Fortunately for investors, the commercial lending landscape has undergone a major restructuring, with more and more lenders getting involved. It's no longer the sovereign domain of the banks, which has resulted in greater choice, lower rates, more flexible terms and a willingness by lenders to offer better, more competitive service to potential clients.
"Non-bank lenders are asking themselves – how can we cash in on the commercial boom?" says Richard Aulsebrook, CEO of Morgan Brooks Direct.
Choosing a commercial investment
Traditionally, investors have been wary of buying businesses as a way to house their savings or coddle a nest egg.
"The main reason why mum and dad don't often go into commercial is because of difficulties in lending to tenants," Macalyk says. "When a lease expires, it's easy to find tenants to fill a house, but it's harder to find new occupants for a factory. Also, it takes longer to sell a commercial property – it can take up to six months."
Perhaps the single biggest factor in evaluating whether or not to purchase a commercial property is the quality of the lease and its expiry profile. An office with a stable, long-term tenant on a 10-year lease will be far less volatile than one whose lease is on the brink of expiry.
Making an effort to understand the business that the tenant is in will greatly assist you in uncovering a sound investment. There's no need to become an expert in ladies fashion or Indian cuisine, but it pays to have an idea of how viable your tenants' business might be. Other things to note about the property include its proximity to transport as well as its flexibility – how easily can it be altered to accommodate the needs of different tenants?
Commercial property investments will most certainly be subject to the business risk of the industry that the tenant operates in. This is a major concern for retail property owners worried about the continued migration of customers from brick-and-mortar retail stores to online Goliaths like Amazon; it may be less so for someone investing in hotels. Renting to a profitable, stable multi-national company – or even a government department – reduces the chance of your tenant defaulting.
Rent or buy?
If you own a business and rent your premises, the decision of whether to lease or own the property has probably crossed your mind. It is essential to thoroughly crunch the numbers to work out the relative costs and benefits of each course of action. How much higher will the mortgage repayments be than the rent? Is it worth forking out a little extra so you can eventually own an income-producing asset outright?
Leasing can be a sensible option in an environment of rising interest rates, but it doesn't generally pay off when inflation is also creeping upwards.
"There are usually ratchet clauses in the lease stipulating that every 18 months your rent is adjusted upwards in line with CPI – which is now 4%," says Macalyk. "As a tenant, you will be paying more and more every year."
Collateral damage
If you are purchasing a property for your business, or making a passive commercial investment, the first decision you need to make is how you will secure the loan. You can either use your own house, another residential property, or you can use the commercial premises you are purchasing.
Securing a commercial property on your home has important cost advantages, including a lower interest rate, fewer fees and the ability to borrow up to 100% of the property's value. Because you are using an asset you already own as security, you may be able to finance your deposit via equity rather than cash.
Your mortgage will be classed as a home loan, which means you can borrow for a term of up to 25 years. You can keep the repayments for the commercial property separate, even making interest-only payments to maximise the tax benefits. Borrowing in this way could wind up being considerably cheaper, but you must be extremely careful not to over extend yourself.
"Most people like to have a mortgage on a commercial asset because they are still emotionally reserved about securing a commercial mortgage on the family home. But realistically, you need 25% equity just to play in the game," says Aulsebrook.
Indeed, the entry costs of taking out a commercial loan can prove prohibitive. Until recently, lenders were loath to advance a borrower greater than 65% of the commercial property's value, but increased competition has pushed this up to 80% in some cases where the property being offered as security is both suitable and non-specialized. Loan terms used to last only five years, but these are also being extended to 15, 20 and 25 years.
Risky business
Another fundamental distinction between a residential loan used for commercial purposes and a commercial loan is the way in which lenders decide on your interest rate. Commercial lenders tend to follow a 'rate for risk' procedure, similar to that of low documentation loan lenders.
Basically, the greater the risk that the lender perceives in lending to you, the higher the interest rate you will be charged. Commercial loans are based on the bank bill rate plus a margin indicative of the risk level. (The bank bill rate is the rate that at which the banks buy and sell money from each other.)
Your commercial loan rate will also be a function of the size of the loan relative to the value of the property you are purchasing. Put simply, the higher the loan to value ratio, the higher the rate you will be charged. All other things being equal, interest rates on commercial loans tend to be 1-2% higher than home loans. The fees involved with commercial loans are generally higher as well.
Bookallil brothers take control
Brothers Mark and Phil Bookallil had been running their IT business Cityweb out of suburban office space in Sydney's Randwick for a number of years. When their lease expired in 2005, they decided to take stock of their situation.
Renting the premises was costing them over $30,000 each year. The pair decided to investigate the relative costs of purchasing a similar office.
"There's about a $50–$100 difference between monthly rent and mortgage repayments, including principle and interest and not just the interest-only payments," says Phil. But purchasing an office gave the brothers an added boost. For virtually the same cost, they could move into a refurbished space and thus save themselves the hassle of renovating the existing office, which had lost much of its lustre.
Another thing the Bookallils disliked about renting was the regular rental increases that commercial tenants are subjected to. Furthermore, the pair realised that if they were prepared to secure the loan against a residential asset, they could potentially save themselves thousands of dollars in interest.
After searching extensively for suitable premises, the brothers found an office with a showroom in a commercial development in nearby Waterloo, a stone's throw from both the CBD and Sydney Airport.
At the time, the the Redfern/Waterloo area was scheduled to become the extension of the Sydney CBD. The particular office the Bookallils had their eyes on was right in the middle of that commercial corridor, with prices that were extremely negotiable.
By combining the equity in their respective homes, which had a value of close to $1.1m, Mark and Phil took out a loan for $550,000 to purchase the property and cover the initial fit-out.
"We have a fairly flexible loan," Phil says, "in that we can put all of our business money into it and we can basically pay all of our clients and suppliers out of the same account. It's like a very flexible offset account – you can even have your own business key cards attached to it."

This article was originally written in September 2006, and was updated for style, content, and accuracy in December 2017