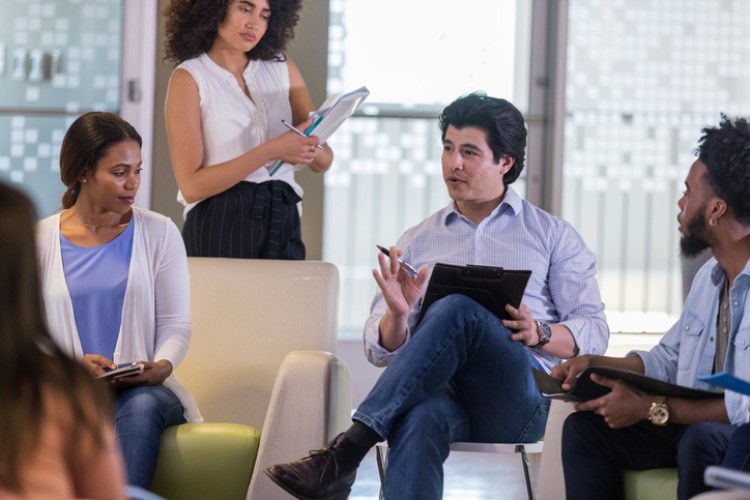 For many home seekers out there, achieving the Great Australian Dream entails buying a landed house tucked in a peaceful suburb. However, there is also a huge portion of Australian home seekers who may otherwise choose to live in a non-landed property or multi-dwelling units.
Home seekers in inner-city areas typically go for units as they are cheaper than houses. Investors often take advantage of multi-unit dwellings to create their investment property portfolios. They earn by renting out these apartments and selling them when the market is in a boom.
Owning a unit is an entirely different thing from owning a house. When you buy a unit or an apartment, you will only have ownership over a portion of the residential project. This is in stark contrast when you buy a house — you will be entitled not just to the dwelling but also to the land the property sits on.
In terms of living with other unit owners, think of the multi-unit project as one neighbourhood by itself. Residents literally live right next door to each other, making the dynamics of this neighbourhood quite different than those in a suburb or subdivision.
For this set-up to work harmoniously, a group of people known as the owners' corporation oversees the residential project, ensuring that the concerns of the residents are taken care of. A strata committee serves as the leadership group of this homeowners' association.
Before delving to how do strata committee works, you have to understand first what strata means and how it is related to property ownership.
Defining what the strata scheme means for property owners
You will hear the term strata when you purchase an apartment, townhouse, or unit. A strata scheme is a building or group of buildings divided into individual units, apartments, or townhouses. Under a strata scheme, property owners have an entitlement not just to their units but also to the other common areas available for use to the residents. Common areas such as gardens, external walls, staircases, driveways, and roofs are co-owned by unit-holders. The responsibility of maintaining these areas falls on the hands of all the co-owners.
The ownership of the building is shared through an owners' corporation. Strata title is the specific term for this form of property ownership.
Residential projects are not the only ones which exist under a strata scheme — commercial buildings, retail establishments, mixed-use developments, resorts, serviced apartments, retirement villages, and caravan parks may also be under a strata arrangement.
What are the benefits of owning strata title property?
The most significant advantage of taking on a strata-titled property is the cost — units are typically cheaper than landed properties particularly in high-density areas such as state capitals. You also do not need to worry about the maintenance of common areas since this will be taken care of by the levies each unit-owner is required to pay.
Strata-titled properties are also in demand, making them viable assets for property investors. You will encounter fewer problems selling these properties for profit given their consistent demand, especially in busy metropolitan areas.
If you are planning to buy a strata-titled property, you might also encounter lenders who are more willing to approve you for a loan — it is easier to get financing as lending policies for strata-titled properties are more favourable for home buyers. Lenders can even allow you to borrow up to 95% of your property's value.
What are the biggest downsides of buying strata-titled properties?
Since the maintenance of the building is taken care of by levies, you should expect that these contributions will not come cheap. For more expensive projects with pools, elevators, and gyms, strata levies are significantly more costly. Furthermore, these levies are subject to increase as the building ages.
Living in a unit or apartment also requires you to be more people-oriented. Walls are the only ones that separate you and your neighbours and this might be an issue for homeowners who sometimes want to enjoy peace and quiet.
What is a strata committee?
With all the things and people involved in owning a property under a strata scheme, a group of elected people serves as the representation of all owners — they form the strata committee.
The strata committee is the highest-decision making body of the owners' corporation or the body corporate. The group manages and maintains the residential development and is bound by a set of rules and regulations.
A strata committee is composed of three to nine members. Of the members, three will be chosen to take over as chairperson, secretary, and treasurer.
Chairperson
The strata committee chairperson takes the helm of the group and presides at general and committee meetings. The role gives power to the bearer to decide on issues and procedural matters. However, the chairperson does not have a casting vote.
This role requires leadership and management skills — those who aspire to take the lead should be people-oriented and diplomatic. Self-confidence is also a must to be able to handle the pressure that comes with the role.
Secretary
The secretary of the strata committee has the role of convening meetings. This position entails preparing, taking, and distributing the minutes of all meetings and conventions. The secretary also has the responsibility to keep records and answer queries addressed to the owners' corporation.
For those who wish to be a successful strata committee secretary, attention to detail and organization are two of the much-needed skills. The ability to manage time efficiently is also plus.
Treasurer
Perhaps the most complicated role, the treasurer is in charge of everything finance-related. Being a treasurer involves sending notices of levies, receiving and recording payments made to the corporation, keeping accounting records, and preparing financial statements.
Given the complexity of the role's nature, the treasurer should be organized and trusty. Having a background in accounting is handy too since you will be crunching numbers.
Who are eligible to be members of the strata committee?
If you are an owner, you are automatically eligible to be elected into the strata committee. However, a person who is not an owner but is nominated by an owner who is not running for a position can also be elected to the post.
The members of the strata committee are elected every year at the annual general meeting. Should there be a vacancy during the year, the owners' corporation, as a group, has the power to appoint a person to fill the spot until the next election.
As mentioned earlier, the committee can have up to nine members. However, it is up for the owners' corporation to decide how many will be elected. Once the body finalizes the members of the committee, the positions will be decided.
Those nominated to be members of the strata committee need to disclose affiliations to the developer or the building manager. You also have the responsibility to tell the owners' corporation if there will be any conflicts of interests that might arise should you be elected as committee members.
Peter Parker's uncle could not have said it any better — with great power comes great responsibility. Being a strata committee member requires commitment and patience even if it is just voluntary work.
However, there are professionals available to take on the job — for a fee of course. Some owners' corporations hire professionals to serve as the strata management team. The team will take over the strata committee and assume the responsibilities of the committee including presiding over meetings, overseeing maintenance works, preparing of budgets, and ensuring that the strata scheme complies with existing rules and regulations.
What are the perks of being a strata committee member?
The biggest perk of being a strata committee member is having an active role in shaping the lives of your community. You get to forward issues you care about and be in the position to change them as you see fit.
If you are after preserving the value of your property, then being in a strata committee helps you ensure that maintenance works are done on time. A well-maintained strata-titled property could result in an improvement in the property's value.
Lastly, joining the committee allows you to show your leadership skills. This role is a perfect fit for you if you have always wanted to lead a project, or just do something in your spare time.