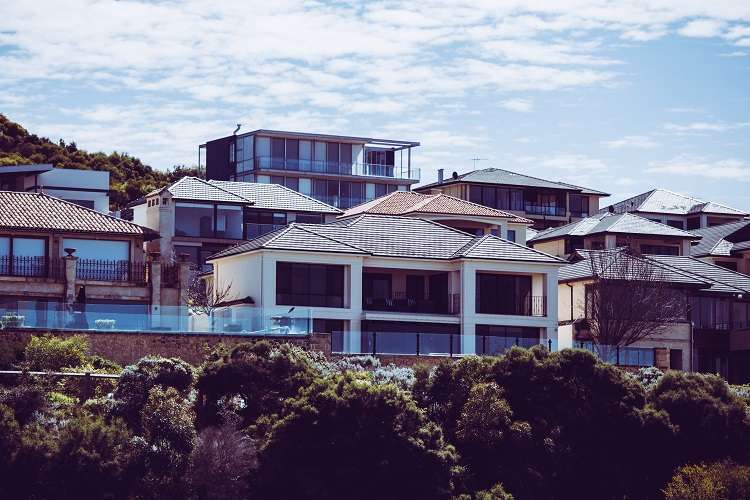 For most people, purchasing a home wouldn't be possible without some help from banks and lenders – even multimillionaires use them to finance investments and properties. For anyone who doesn't have the entire purchase price up front, home loans are essential. As a result, there are a variety of mortgage loans available to home buyers. In fact, there are so many that consumers may have a hard time deciding which one is the best fit for them.
Here's a breakdown of the different types of home loans available to borrowers:
Variable Rate Loans
The go-to option for most home buyers, these rely on the Reserve Bank of Australia's ever-changing cash rates, and the subsequent fluctuation of interest rates. This means that borrowers may have lower repayments in a certain month, but if rates rise their payments will as well.
This can seem like a gamble to some, yet many borrowers opt for this because Variable Rate Loans usually give them the ability pay your loan faster through things like extra repayments, a redraw facility and an offset account:
Extra repayments facility – this allows you to pay more than your regular monthly repayments, saving you money on the interest of the loan and shortening the length of time you will have to pay it off.
Redraw facility – Once that you've made additional payments to your loan, you can then borrow some of the money you've already repayed, which can be used in purchasing a new car, a family holiday or a home upgrade
Offset account – another backup payment option where you place a portion of your paycheck into an offset account to subtract from your home loan principal
Additionally, if you happen to find a more suitable or better home loan, most lenders won't charge you for refinancing your loan with other providers.
Fixed Rate Loans
As the name suggests, this type of loan locks in your home loan interest rate for a period of 1-5 years, generally at a rate above the current variable. Fixed loans are great for borrowers who are on a budget or don't want to bet deal with inclement interest rates.
Because homeowners have a fixed amount to pay every month, there's less trouble thinking about whether or not you can afford to pay the loan. On the other hand, in addition to the high mortgage rate, you can't enjoy the other benefits of a variable loan (extra payments, etc.) and it can be difficult to switch to another home loans, as lenders often charge a break cost fee.
Interest Only Loans
If you want to have a quick escape from the traditional home loan payment, you can go on the interest only loan route and pay for your interest only, minus the principal – for the meantime. This is a popular choice for property investors who are looking for negative gearing, as well as those hoping to make a profit by selling the property again, provided it doesn't depreciate.
It's also a good option for young home buyers and low income earners keen to own their own abode without much in their bank accounts, as they wait to generate more income later.
Importantly, the interest-only arrangement usually only for seven years. After that, the borrower will have to start paying down the usual principal and interest repayment.
Guarantor Loans
If you're looking to borrow more than 80% of the purchase price but don't want to pay for lenders mortgage insurance, you can ask your parents or other family members to be your guarantor and use a portion of their home as a security blanket for your own mortgage – an option to consider if you're a first time buyer eager to get your foot into the property market.
It's important to make sure you have a proper discussion with your guarantor about this, though, as they are being directly involved banks going after their home if you default on the loan and it couldn't get its money after seizing your property to recover its loss.
Low Doc Loans
Also known as 'low documentation loans', this is a perfect fit for freelancers, business owners, or self-employed people who don't have some of standard papers – pay stubs and the like – used to apply for a loan. Usually, an income declaration and other financial statement, such as bank statements and business activity statements (BAS), are enough to assess the credibility of the borrower.
Low-doc loans generally carry higher interest rates and fees compared to other loans.
Line of Credit Loans
If you're looking to make renovations to your house, your best bet would be to get a line of credit loan on top of your current mortgage.
Also known as 'home equity loans', these enable borrowers to take advantage of their mortgage to pay for other things. The amount depends on the equity you have on your property – and you can either use it as a lump sum or bit by bit.
It's important to note that these kinds of loans are not for impulsive borrowers. After drawing from your line of credit, you will need to make extra repayments to compensate for what you've borrowed, otherwise you'll risk extending the length of your loan term.
Non-Conforming Loans
Non-Conforming Loans are targeted to people who have poor credit history; have been unemployed for quite some time (and so have no way to show their income generating history); and those who want to borrow more than 80% of the home's value.
Although they're similar to low-doc loans because neither uses the standard loan paperwork, it would be a mistake to confuse them. Low doc loans are more for those who have good credit history and are not willing to borrow in excess of the 80% of the property value.
While these loans are good news for those who don't qualify for other options, it's important to note that non-conforming loans usually have higher interest rates than their more-standard counterparts.