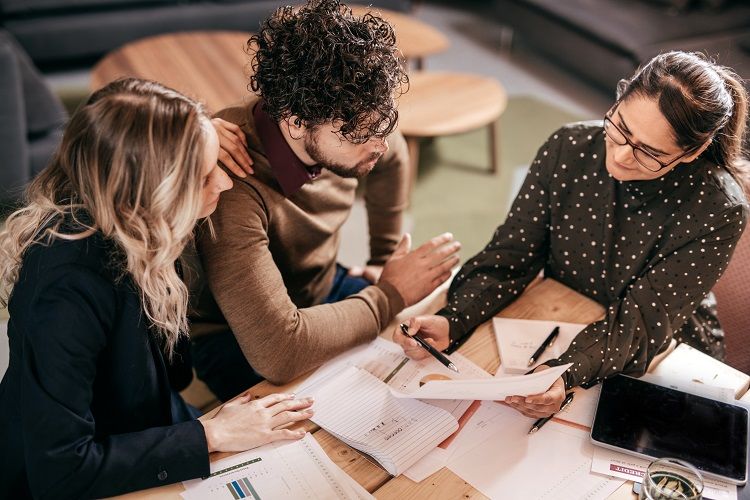 A non-conforming home loan refers to a loan that fails to meet a lender's standard criteria for funding. It is sometimes referred to as a "specialist" home loan.
Who is a non-conforming borrower?
You may be considered a non-conforming or specialist borrower if you:
are self-employed
are nearing retirement
recently started a business or a new job
regularly change jobs/have no job stability
have an unexpected illness or disability affecting your ability to work
have a tax debt
have made lots of credit applications
have a solid income but not much of a deposit
have many other debts such as personal loans and credit cards
do not have a perfect credit history (previously declared bankruptcy or missed loan/bill payments)
are a new Australian resident and therefore cannot verify previous credit history
are a non-resident (Australian citizen living overseas or a non-Australian resident)
wish to borrow a high LVR – more than 90% to 95%
wish to secure a loan against properties that are not normally considered appropriate security such as company title units, studio apartments, serviced apartments, warehouse apartments, vacant land or resort-style accommodation
What are the types of non-conforming loans?
These are the two most common types of non-conforming loans:
Bad credit home loan
This type of mortgage is based on a reliable income in addition to your credit history. It is important to remember that it will not be applicable to everyone with a bad credit history. Lenders will, of course, want to find out the reason you got into the situation in the first place, as well as mitigating circumstances or evidence that something has significantly changed.
Debt consolidation home loan
This loan will allow you to combine all of your repayments from your existing debts into one lump sum. It can be beneficial by allowing you to pay one lower interest rate payment along with your monthly mortgage payments. It can also allow you some financial freedom, as it will extend the amount of time that you are required to pay back the entire loan. However, you will end up paying more in interest, so you need to consider if this loan is right for you.
Is a low-doc loan considered a non-conforming loan?
In the traditional sense, low-doc loans are non-conforming loans. But while both waive the requirement to sight and retain copies of the applicant's tax returns and financial statements, low-doc loans are almost exclusively available to borrowers who have an unblemished credit history, are mortgage insured and generally do not want to borrow more than 80% LVR.
Moreover, with the new National Consumer Credit Protection (NCCP) act, low-doc lending has been regulated in a way that the risks to both borrower and lender are reduced as lenders are now asking for more details on a borrower's affordability position, such as a borrower's business activity statements. This has led to a much-reduced level of default and arrears among borrowers who take up non-conforming loans.
Is a non-conforming loan more expensive than a conforming loan?
Yes, it is. The price difference depends on the quality of the application and the details within a loan application. For instance, if a borrower has an extensive history of bad credit, this person may pay approximately 1% to 5% more than a normal type of loan. However, in many instances, a person with good income streams who take a non-conforming loan will only need to pay 0.1% to 0.5% higher than a normal loan.
What is the maximum LVR for a non-conforming loan?
Nowadays, it is possible to have a non-conforming lender to lend up to 97% LVR for a residential loan while 80% LVR for a commercial loan.
Where do non-conforming lenders get money to lend?
Many non-conforming lenders are privately owned with some even listed on the stock exchange in Australia or overseas. To be able to lend to borrowers, they usually charge a higher interest rate in recognition of the greater risk, which may amount to thousands of dollars over the life of a loan. Many also raise funds using debentures from potential investors. As non-conforming lenders generally charge a higher interest rate, the returns for would-be investors are good.
What should you consider when choosing a non-conforming lender?
The interest rate is one thing to focus on, certainly, but you should also look at the fees you will need to pay, as these can be higher than normal loans. If possible, try to choose a lender who is upfront about their extra charges and does not have hidden fees – It is particularly important to look at the exit fees applicable in case you want to exit or refinance within a certain period, usually within the first four to six years. Some lenders charge high exit fees due to the fact that originating a non-conforming loan is both labour-intensive and costly.
Lenders may also impose stricter repayment conditions, or even require financial counselling, for borrowers with a poor credit history. However, one or two years of on-time loan repayments under these arrangements will help you demonstrate creditworthiness and start establishing a good credit record. As such, you should look for a lender who offers a non-conforming loan that rewards borrowers with interest rate reductions after a year or two.
What should you avoid when opting for a non-conforming loan?
There are a few things that you may want to avoid in to be able to get the most out of your loan:
Line of credit: This lets you access the equity in your house, so you will need the discipline of not spending more than you can afford.
Credit card linked with your loan: Avoid tempting yourself with unnecessary debt if you already have bad credit.
Redraw facilities: Keep your goals in mind – to pay off your home loan as soon as possible. Being able to access your funds may undo all your hard work.
If you have experienced financial troubles in the past, a non-conforming loan can help you rebuild your credit rating and buy your dream property. After all, non-conforming home loans exist for this reason: to extend the promise of property ownership to those who are rejected by conforming lenders. Unlike traditional lenders, non-conforming lenders are more flexible on some terms of the loan – although they may require more discipline in other areas.