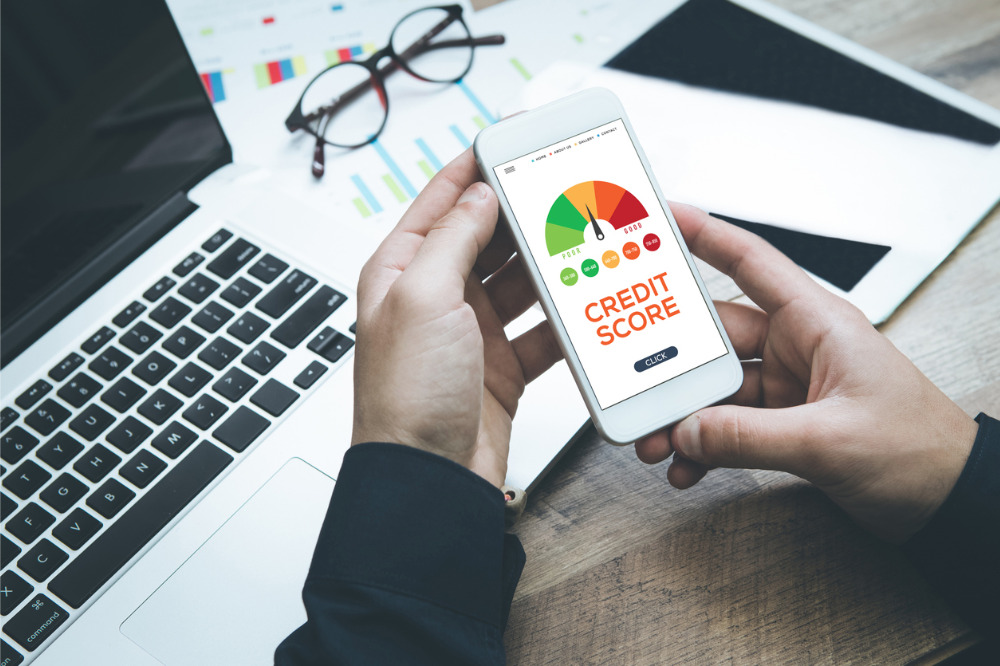 Banks and other financial institutions use different criteria to determine if you are in a stable financial position to secure a home loan – including your income, employment history, age, and savings. But having a good credit history and an above-average credit score can improve the chances of getting approved for your loan.
Here are some of the most important things you need to understand about your credit rating and how it affects your ability to get a home loan.
What is a credit score?
A credit score, also referred to as credit rating, is a number given to you that represents your reliability or creditworthiness as a borrower. Your score enables lenders to understand your credit health. It shows them how well you manage your finances and your ability to make monthly repayments.
There are three main credit reporting agencies in Australia, each with their own set of credit score ranges, usually between zero and 1,200. These are Equifax, Experian, and Illion. The table below sums up each provider's score ranges, along with the chances of qualifying for a home loan.
| | | | | | |
| --- | --- | --- | --- | --- | --- |
| | Below Average | Fair | Good | Very Good | Excellent |
| Equifax | 0 to 505 | 506 to 665 | 666 to 775 | 756 to 840 | 841 to 1,200 |
| Experian | 0 to 549 | 550 to 624 | 625 to 699 | 700 to 799 | 800 to 1,000 |
| Illion | 1 to 299 | 300 to 499 | 500 to 699 | 700 to 799 | 800 to 1,000 |
Sources: Equifax, Experian, Illion
Excellent
If your score is in this range, getting approval for your home loan is going to be easy as the risk of defaulting in the next 12 months is extremely low. Lenders may even give you more loan options.
Very Good
Your creditworthiness as a borrower is high – so are your chances of securing a home loan.
Good
You are still in a good credit standing with low risk of defaulting on your mortgage in the next 12 months. The chances of getting your mortgage approved is still good.
Fair
The risk of defaulting on your loan in the next year is high if your rating falls in this range. Lenders will need to evaluate your financial situation before approving your mortgage.
Below Average
Your chance of getting a home loan is very low if you have a below average credit score. There are still a few lenders that may grant you a loan, but interest rates will be higher.
How is your credit score calculated?
Your credit score tells lenders a lot about your credit health and it is influenced by several factors. These include:
The number of times you have applied for a credit card or a loan
The type and size of the loan that you have applied for
Your payment history
The number of times you have defaulted on a debt
Any court writs or default judgements
What is the ideal credit score you need to secure a home loan?
It's always best to target a high credit rating because your score plays a crucial role in helping lenders determine how much you can borrow and the interest rates they will give you. Some lenders also offer attractive loan features to borrowers with an above-average credit score, including lower interest rates and higher credit card limits.
Can you still get a home loan with a low credit score?
Having a bad credit history or a poor credit rating does not necessarily mean your homeownership dreams are over. You can still apply for a home loan from a specialist lender. These lenders, also referred to as non-conforming lenders, offer home loans to high-risk borrowers or those with low credit scores. These loans, however, often have higher interest rates and limited loan options because of the risks involved.
If you have a low credit score and decide to go this route, it is best to consult an experienced mortgage broker as they know which lenders offer home loans that fit your financial situation. If you apply directly to bank or lender and get denied, this will further lower your credit rating because each application will be reflected on your credit file.
How can you improve your credit score?
Building up your credit score entails a lot of self-assessment and planning. Here are some simple strategies that can help you improve your credit score.
Be aware of your daily expenses.
Pay your bills on time.
Do not apply for too many credit cards.
Lower the limit on your existing credit cards.
Check your credit file to ensure that the information there is correct and accurate.
Limit discretionary spending.
Maintain a budget that allows you to save.