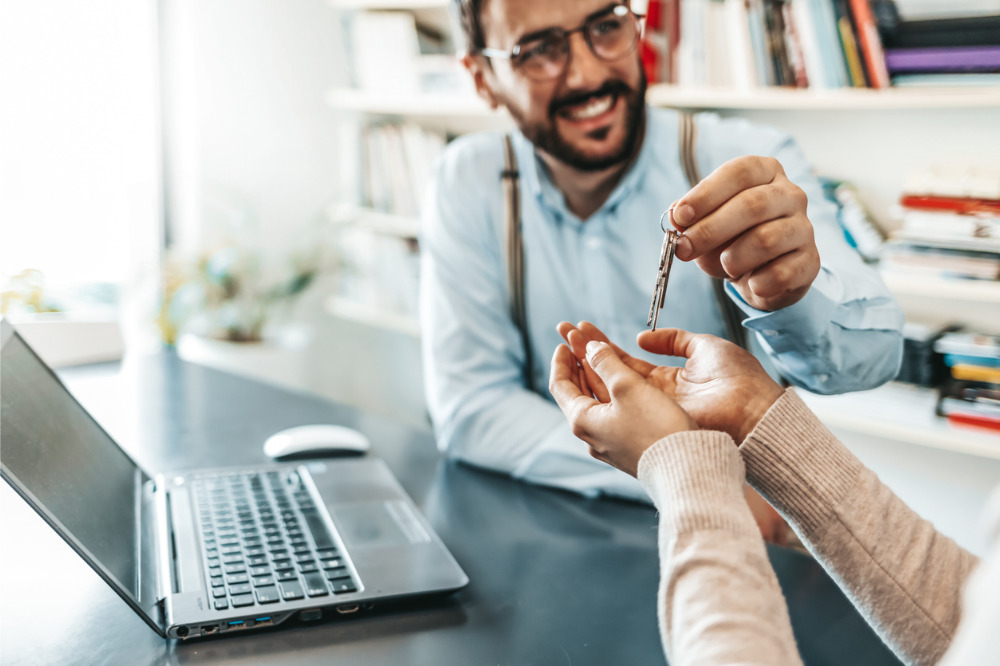 Despite soaring property prices, many aspiring homeowners still believe that the conditions are right to purchase a house – and for good reason. A raft of government grants and record-low interest rates have opened opportunities for many first home buyers to get on the property ladder.
However, experts caution that rushing to buy your dream house just to avail of several state-sponsored subsidies may not be a good idea in the long run. Purchasing a home – much like any big financial investment – requires careful planning and preparation. And while owning a house provides many benefits, there are also a number of trade-offs that you need to consider.
So, how do you know if you are ready to venture into homeownership? Here are some tell-tale signs.
1. You have saved enough for a deposit
Every homeownership journey starts with saving for a deposit. It is also often the most challenging step as the deposit amount, typically pegged at 20% of the property's value, can take several years to raise. But if through hard work, commitment, and financial discipline you are able to overcome this obstacle, then that is a clear indication you are ready to buy your own home.
However, not building sufficient funds for a deposit does not necessarily mean your homeownership dreams are over. You can also apply for a loan with a lower amount, but having bigger deposit often shows lenders that you can manage your finances well, minimising their risks and increasing your chances of getting a home loan approved.
2. You have a secure and stable job
Another important factor to consider before purchasing a home is whether you can afford to make the monthly repayments. Knowing how much you can reasonably allocate to your mortgage often spells the difference between living comfortably and struggling to make ends meet.
Having a stable job that pays well enough to cover for the costs associated with owning a home and your daily living expenses – and ideally with some dough to spare for other lifestyle spending – is a sure sign you afford to take the property plunge.
3. You have an above-average credit score
Your credit score, also referred to as credit rating, is a number that represents your reliability or creditworthiness as a borrower. Your score enables lenders to understand your credit health. It shows them how well you manage your finances and your ability to make monthly repayments.
There are three main credit reporting agencies in Australia – Equifax, Experian, and Illion – each with their own set of credit score ranges. You can also request a copy of your credit report from these credit reporting bodies.
Having a good credit history and an above-average credit score can improve the chances of getting approved for your loan. It also indicates that you are in a good financial position to manage your mortgage payments.
4. You have a realistic idea of what you can afford
Before taking your first step onto the property ladder, it is best to ask yourself: What portion of my income can I realistically allot to my mortgage?
Many lenders and mortgage experts adhere to the 28% limit – meaning your monthly mortgage repayments should not exceed 28% of your gross monthly income or the amount you earn before taxes are deducted. This percentage also puts you below the mortgage stress threshold of 30%. Some experts say that if you are spending more than 30% of your pre-tax monthly income on mortgage payments, then you may be at risk of mortgage stress.
Our income and expenditure calculator can help you see exactly where you spend your money each month, so you can have an idea on how much you can dedicate to monthly loan repayments. If you are satisfied with what you see, then you may just be homeownership ready.
5. You are ready to take on the extra costs
Apart from the deposit, you need to prepare for a slew of expenses associated with purchasing a property. Some of these costs involve one-off payments – including deposit, loan establishment fees, stamp duty connection fees, and legal charges – while others are ongoing expenses – including mortgage repayments, land tax, council rates, body corporate fees, and maintenance costs.
Understanding what these costs are can help ensure that you make the right decisions when buying a property. If you are not put off by the complexity of the costs involved, then it may be high time you purchase your dream home.
6. You have ample market knowledge
Purchasing a house entails a myriad of legal and administrative tasks that require proper knowledge and sufficient attention to successfully complete. Before jumping headlong into the home-buying process, make sure you practice due diligence to minimise anxiety and avoid committing costly mistakes.
One of the first things you need to do before venturing into the market is to conduct research about the area you want to buy in. You can check out homes in the area to give you an idea on how much properties there are worth. Your buyer's agent can also give useful insights that can help in your purchasing decision. Knowing how much a home is worth and what kind of neighbourhood it is in puts you in a good position when it is time to negotiate.
7. You are committed to homeownership
Purchasing a property is likely one of the most significant financial decisions you will ever make – and for investments of this magnitude, your unyielding commitment is needed in order to succeed. You may face several challenges along the way – a change in the market conditions or your financial situation, for example – but if you are committed to doing whatever it takes to make your homeownership dreams a reality, then you are ready to take on the great responsibility of owning a property.
Are you looking for the right home loan?
If you are searching for a loan to help finance your home purchase, it is best to conduct a research of your own. Home loans vary from bank to bank, and often the best way to determine which ones your needs and financial situation is by comparing interest rates, loan features, and mortgage repayment terms.
Fortunately, Your Mortgage gives you a comprehensive comparison of the best home loans available from Australia's top lenders. Click here to view and compare.