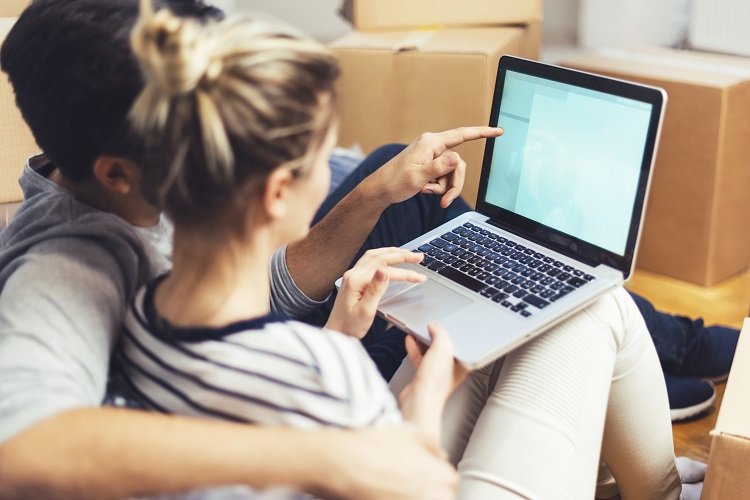 Daunting. Complex. Frustrating. These are three words commonly associated with the home buying experience – and that's for people who've done it before. Those searching for their first homes can often feel utterly overwhelmed.
If you're about to buy your first home, you may feel like you're on the brink of taking a great leap into the unknown. The surging mass of lenders, real estate agents, solicitors and vendors – each with their own blizzard of forms, requirements and jargon –may have you wondering whether it's worth all the effort. And on top of all that, you still have to find a house you think you will be happy in for the next few decades. But it's not that bad.
It might sound impossible, but if you view the Great Leap as a series of incremental steps, you could find yourself ensconced in your own home in as little as five months. Here are some of the steps you should follow to make your move into the world of homeownership as smooth and painless as possible:
Month 1: February
I. Plan and set goals
Create your path to homeownership. In the first week, set your goals for the future. In order of priority, create a 'to do' list and tick the items off as you achieve them. "It's extremely important to set your goals before beginning your first homebuyer journey, because it's very easy to let something that could be achieved successfully in five months take two years," explains Haley North, mortgage and finance consultant with Smartmove Professional Mortgage Advisors.

Realise your deadline. Working under pressure will help you achieve the goal of owning your first home. Your deadline here is exchanging contracts for sale before 30 June 2018. This will allow you to maximize your use of the First Home Owner Grant, which is scheduled to be reduced in some states on 1 July. *

Determine how much you are really worth. Determine where you stand financially. You need to know exactly what you can afford to pay back each month, as well as just how much the initial costs are going to set you back.

Figure out much can you repay. It shouldn't be too difficult to work out how much you can afford to repay each month. It's really just a matter of simple arithmetic, but you need to be honest with yourself when determining how much you actually spend. When calculating your monthly expenses, it's essential that you're realistic. Factor every last thing into the equation. The coffee or drink you have on your way home from work, the pricy lunch you treat yourself to once a week, the $10 you regularly spend trying to win the lottery – write it all down and, literally, take it all into account. (Don't forget to allow for unforeseen circumstances such as illness or car damage, as well as infrequent but necessary purchases like holidays or new shoes.)

Draw up a sensible budget. Be realistic and honest with yourself throughout this part of the process. Begin putting your new budget into practice as early as possible, especially if you've cut substantial expenditures from your monthly outlay.

"People often sit down and make up a budget and think they can easily afford 'X' amount each month, but until they actually try and stick to it, they don't know what they're comfortable with," explains North. If you're finding it difficult to save, consider moving in with your parents for a reduced rent. "If you don't have enough savings yet, but don't want to miss out on getting into the market and getting the government grant, discuss family guarantees and gifts with your parents, as well as no-deposit loans with your broker," explains Miriam Agnos, personal mortgage advisor with Smartline. There are other options for you, which can help reduce your borrowing costs."

Pay off your existing debts. Use some of your savings to pay off any lingering consumer or personal debts. This can help increase your borrowing capacity and prove that you're ready to take on the added responsibility of a mortgage. If your existing debt has tax complications, a visit to your accountant might be worthwhile.
II. Doing the rounds
Once you've arrived at a ballpark figure of how much you can afford to borrow and how much you need before you can consider borrowing, it's time to go loan shopping.
Before you even think about making a decision regarding which lender to borrow from, there are a number of things that you can do to make the decision-making process easier:
Consult a sample of lenders, starting with your current bank. Visit some of the non-banks as well. Many non-bank lenders have rates that are lower than those the banks can offer.
Speak to friends about their borrowing experiences. This is one of the best ways of gauging the type of service you're likely to receive. All lenders will tell you what you want to hear, so personal experience is one of the best indications of what's really going on.
Check out ads in newspapers and magazines. Rates are changing constantly; new products are being launched and superseded all the time. After a few weeks of research, you'll get a feel for the various types of mortgage products available and use advertising to your advantage.
III. Get expert help
The third week of the month is the time to begin making contact with the experts who'll help you achieve your first homebuyer goals.
Mortgage broker
If you haven't yet chosen a financial institution, it may be worth enlisting the help of a mortgage broker. They can suggest a wide array of loans that suit your needs. In most cases, these people work solely on a commission from the institution that secures your business, so this could be one of the few steps in the house-buying process that shouldn't cost you a cent. But be wary – most mortgage brokers don't represent all lenders, so there's no guarantee that the loan you're recommended will be the best one for you.
Sorting through the mortgage market for the best home loan could take you several months.
"A good broker should find the best deal for your scenario and then reassess this when you buy. Your situation may have changed – and so, too, your deposit size and the mortgage market," explains North. "They should also be able to hold your hand throughout the buying process, from loan application to unconditional approval, then buying the home and your settlement. Your broker really should be there as part of a holistic approach."
Accountant or financial advisor
Your accountant or financial advisor can help you prepare a full cash-flow analysis, detailing your current and forecast expenses versus your income. Ensure your accountant or financial advisor has experience dealing with first homebuyers and is prepared to answer each and every question you have regarding your finances.
Legal representative
Both solicitors and conveyancers are qualified to prepare documents for the registration and transfer of your property and give legal advice on contracts. Solicitors are also qualified to give advice on other aspects of law apart from property. It's imperative that you get a few different quotes for your conveyancer or solicitor and settle on a legal representative that you feel 100% comfortable with. The best way to do this is to get recommendations from family and friends.
IV. Get pre-approval
Once you've chosen a lender and a home loan product, it's time to apply for pre-approval, and you need to provide your lender with the following pieces of information:
Income verification. If you are a regular borrower, you will need to provide your three most recent pay slips, along with three months' consecutive history of earning commissions and your last two years' worth of group certificates (if you earn commissions). Self-employed borrowers will need to show two years' worth of tax returns.
Statements for any debts. This includes limits and repayments related to credit cards, personal loans, etc.
Evidence of the funds you're contributing. Bank statements showing your deposit, or a statutory declaration from the person who may be gifting the money, will need to be profided.
Six months' history of savings. This can reduce the LMI that's payable
100 points of ID. Your passport and Australian drivers licence.
Birth certificate. You'll need this handy when you apply for your First Home Owner Grant. Pre-approval should be returned within 48 hours of submitting your application, upon which your final borrowing and buying capacities are established.
V. The big interview
When the time comes for your appointment with the bank, building society or loans manager, don't travel lightly. There are a number of important documents you need to take with you.
Make sure you bring along some proof of your income and savings record, and your estimate of what you think you can comfortably repay. Show them you mean business with a completed loan application form. Most lenders will send these out to you on request.
The general tip here is to create a good impression with your grasp of the issues, but at the same time, don't be afraid to ask questions.
Ask about set-up fees. Find out whether you need mortgage insurance – chances are you will if you're borrowing more than 75% of the value of the property. Be clear about whether there are any early repayment penalties or exit fees.
Ask whether the institution issues any kind of home loan guarantee certificate. And if there's anything else you're not 100% clear about, this is definitely the time to sort it out.
Month 2: March
Target: Research
I. Getting to know the market
Spend the first two weeks of March talking to family and friends about possible areas of interest for your first home. Begin reading newspapers and property/finance magazines, subscribe to property reports and newsletters and collate data for the suburbs you're interested in.
Make a checklist of your priorities. A good way to keep things in perspective is to look at the odd property well above or below your price range. Remember, this is an exercise in compromise. The dream home is one of those fictional creations like 'Mr/Mrs Right' and the 'perfect' marriage, so don't get too hooked into the hype.
Make sure you ask the following questions during your research:
What are the minimum and maximum prices that exist in the suburb(s) you're investigating? Can you afford to buy there?
What kind of property and how much property are you going to get for your money?
Are all the points on your wish list being satisfied, or are you prepared to compromise?
How do asking prices for the properties you like compare with previous sales in the same suburb? You may find your dream home, but if you don't, it's time to rationalise. Ask yourself, of all the properties you've inspected, which ones appealed to you the most and why? Most homebuyers come to realise that the right home for them isn't the perfect one, but the one they liked which had the fewest (or smallest) problems.
II. Keeping updated
Spend the third week of March contacting real estate agents in your suburb(s) of choice and sign up to get their daily and weekly property alerts.
Even though you've done your own research, it can be a good idea to ask each agent what properties they have on the market which ones are in your price range. There are often properties not advertised online that they can provide access to.
Give all the agents your wish list and ask them to contact you ASAP if anything comes on the market that is within your budget in your chosen suburbs. Don't, however, let them take you for a ride. Only consider the ones in your price range that meet your requirements.
During week four, head back to the internet, newspapers and real estate agents to collate a list of properties you want to check out during upcoming open inspections.
Months 3 & 4: April and May
Target: Hunt
I. Begin attending open inspections
Once you've established which price range you're in, it's time to familiarise yourself with what's available at that figure. Attend Open for Inspections (OFI) in the area you're looking to buy in – lots of them – but whatever you do, don't jump in too early.
Each Monday and Tuesday, new property listings will be registered and listed with real estate agents throughout your areas of interest. On Thursdays and Fridays, the OFI times will be listed on the internet and in all the newspapers preparing buyers for the week ahead.
Every Friday night from now on, you should aim to sit down and make a list of all the relevant OFI times. Tips for successful OFIs:
Print out a Google street map (or something similar) and mark the property locations on it for quick and easy location on OFI day
Download a homebuyers' checklist off the internet for each property you're planning to view. St. George Bank has an excellent one-page checklist which is amazingly concise and easy for first homebuyers to use. It has specific boxes to tick and room to write about every aspect of the home (including the layout). There's even space for you to comment on the area surrounding the property.
If you're buying a unit, remember to ask the real estate agent how much money there is in the sinking fund and what the quarterly strata, council and water rates are likely to be
Record every home you inspect visually with a digital camera
II. Determine how many properties to see before making offers
Go into the open inspections with a realistic frame of mind and refrain from viewing properties that are more than $20,000 above your price range. (With many experts currently questioning the health of the country's housing market, there's absolutely no point in paying more than you should for a property whose value could be falling in the next 12 months.) This effectively narrows your search and helps weed out the lemons from the langoustines. Also, viewing fewer properties that are more appropriate for you is the key to helping you buy in the following few months.
There's no set timeframe that you have to satisfy before making offers on your favourite properties, and the same goes for the number of them.
On one hand, it can pay to be aggressive and view 50 properties before you purchase. On the other hand, if you've fully immersed yourself in the current market, you'll know which properties are worth pursuing and which aren't, so there's no harm in making an offer after only viewing 10 to 15.
Spend some time researching recent sales as well as comparable sales in the area. Take a look at what the actual property has been sold for previously by sourcing property data from places like RP Data, in order to set your mind at ease.
The key is to make sure you feel confident that you know the local market as well as, or better than, the agent you're dealing with. That knowledge should help you stray from your buying capacity.
"Manage your time better. Don't attend 100 open inspections just for the sake of it," says Joseph Chou, CEO, Ironfish. "Do your research on the market properly and find out what properties are worth, then if you come across one that meets your criteria, you can start negotiating on it."
The most important thing here is to have your pre-approval in place so you can move quickly on properties you like. Keep your conveyancer or solicitor up to date with your progress.
It's vital that you view your first property as a stepping stone towards the perfect home, and keep as many emotions out of the process as possible.
"Don't think of your first home purchase as your only owner-occupied home you'll ever buy," Smartline's Miriam Agnos says. "First homebuyers can't often afford that 'perfect home' price bracket straightaway, so it pays to think of your first purchase as your first investment property. Realistically, you'll be moving out in a few years' time to upgrade, and if you've bought well it provides a good opportunity to turn it into one."
III. Narrow your choices
By mid-May you should have a clear idea of which properties you want to pursue. Once you've narrowed your search down to your top five, compare them, cull the list again to get the top three. Compare them using benchmarks like proximity to the CBD or work, schools, water/beach/harbour, lifestyle, shops and so on.
IV. Insist on a pre-purchase inspection
You wouldn't buy a car without a full safety inspection and the same principle applies here. It's time for a professional house inspection. Don't baulk at the likely cost – between $200 and $600. It's vital you find out about any hidden issues like damp, shifting foundations, faulty wiring and plumbing, etc. That way, you can factor in the cost of improvements to the total amount of money you'll be spending. The only downside here is if the inspection reveals something seriously wrong with the property and you have to cross it off of your list; or if you suddenly get cold feet about it for any other reason. You may feel as though the inspection was money down the drain, but it's a small price to pay for piece of mind. What if you'd only discovered that colony of termites after settlement? There are some things to watch out for that your building inspection won't cover, and which you may not have thought to consider:
Is the property prone to aircraft noise?
Is it in an area that's a favourite commuter shortcut?
Is there a boisterous pub on the corner? If you're satisfied that the property is all it appears to be, it's time to make your move. If it is for sale by private treaty, you have to make an offer formally through the real estate agent.
V. Take the plunge
The price tag says $200,000, but how much do the vendors really want, or expect to get? According to one agent we spoke to, in most economic climates it's usually wise to make an offer within 5% of the asking price, although this can increase in a depressed market.
Taking the example of the $200,000 home, let's say you offer 5% less, in other words, $190,000. The agent comes back to you saying that the vendor won't accept anything under $198,000. Alright, so your offer was rejected, but suddenly the house is effectively on the market for $2,000 less than it was yesterday – and your hat is now well and truly in the ring.
Chances are you can bargain the vendor down another thousand or two, but don't be greedy, or you may miss out to someone playing the same game as yourself. Within reason, you shouldn't be afraid to make any reasonable offer, because your agent is obliged to report it to the vendor, no matter how laughable it may seem. That's their job.
It's also worth noting that with a private sale – that is, a sale which does NOT involve a real estate agent – the asking price can often be more realistic as there's no middleman to pay.
"You want to get the best deal possible, but don't walk away from a property because of $5,000. If you want it, take the final negotiation," Chou advises.
Month 5: June
Target: Finalization
Once you've negotiated and settled on a final sale price for your property, get in contact with your broker and your conveyancer ASAP.
Don't sign a thing until your solicitor checks the contract between you and the vendor. If you're looking at purchasing at auction, ask for a contract well beforehand. You may want some special conditions included in it and, if so, ask your solicitor or conveyancer for assistance. Be clear about gazumping, cooling-off periods and the like.
When your solicitor or conveyancer gives the contract the thumbs up and you have the written loan approval from your lender, it's safe to pay the deposit. The contracts between vendor and purchaser are then formally exchanged.
Special circumstances aside, you're now legally required to go ahead with the purchase, and can face severe penalties, such as the loss of your deposit, if you don't. Your solicitor or conveyancer now spend the next four or so weeks making final checks on your property. Checking out rates, heritage orders and general documentation are all part of the process known as conveyancing. It's actually possible to obtain self-conveyancing kits, although they are not recommended for anyone who hasn't been down the home buying road before unless they have some specialist knowledge. If something goes wrong during self-conveyancing, you'll be fully accountable.
You can expect to remain busy while you're waiting for settlement. Preparing change of address information, obtaining removalists' quotes and arranging building quotes on urgent repairs are just some of them. Come settlement day, you, the vendor, your legal representatives and a representative from your lending authority will meet to exchange cheques, sign the mortgage and complete any other final documentation.
Welcome to your new home!