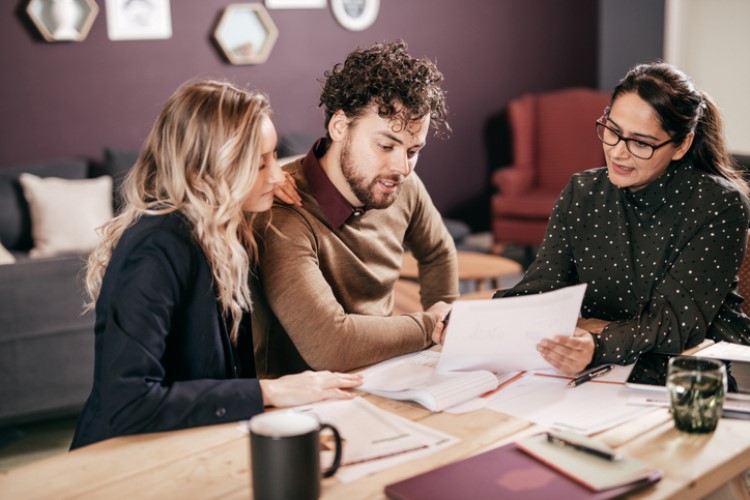 Buying a home is perhaps one of the biggest and most exciting financial transactions an average Australian will ever take part in. This process involves a huge amount of money that can have an impact on your overall financial health, making it crucial for you to get the best possible price.
It is not like shopping around for clothes or for the newest gadgets — buying a home requires an understanding of the housing market and current trends, as you will get the chance to negotiate for the property's price. For buyers in this day and age, having good negotiation skills is a must in order to increase the odds of getting an ideal offer. To make sure you are in a better position when negotiating, follow these tips:
1. Do some background research
Successful negotiation banks on a careful strategy which is based on thorough research. One of the most important things you have to do before you step on a battlefield is to do some research.
The goal of negotiating is to meet at a price point that is comfortable for both parties. However, it is also a mind game — you have to make sure that other party does not feel that you are winning too much in the situation. This does not give you a ticket to be greedy, though. Be fair and make sure what you demand will be beneficial to both parties.
It is essential to have a good knowledge of the housing market before you start looking for a home - comparing mortgage rates from different lenders for one, even more so when you are already in deep negotiations about the price. Determine a ballpark figure of how much the property should be worth by inspecting similar properties in the area that were sold over the past few months.
You should not only research the market, but also the home you are intending to buy. You have to know the pros and cons of buying the property for you to get an idea of how much you can bargain for, if necessary. Ask your vendor why they are selling and how much are they expecting to sell the property for. Is the property on a quick sale? It is also important to know how long the property has been on the market. Being aware of issues and problems the property has is also vital.
Do not just listen to what your vendor is saying, see to it that you know what they are not saying. You should be able to get a grasp of their motivations to sell to know how much to offer.
2. Be straightforward but not too emotional
Emotions are a no-no in matters involving money, and purchasing a house is not an exception. Do not be too obvious that you are becoming attached to the house — otherwise, your seller and their real estate agent will use this to trick you into paying more.
However, this does not mean that you do not show interest when transacting. There are ways you can present yourself as a serious buyer without appearing overly desperate to buy the house. It is a must to be straightforward — make your offer and start there.
Just as you would expect your seller to disclose their reasons for selling, you too should be able to explain why you want to negotiate. If your offer is below the asking price, tell your seller your reasons. This, however, is risky as some sellers are likely to reject such offers. The least you can do is point out concerns and compromise if necessary.
3. Set your limits
Having lower and upper limits lets you determine where you can comfortably play when negotiating. Assess your financial health and borrowing capacity to set realistic expectations and a viable price range.
Some home buyers seek a pre-approval with their lender to know how much they can afford. A pre-approval takes into consideration your income, expenses, and other financial commitments to determine how much loan you can take out. You can go to your chosen lender to ask for a pre-approval before negotiating with your seller.
When talking to the seller and their agent, don't immediately lay all your cards on the table. If they know how much your walk-away price is, they will do whatever it takes to make sure that you pay as close to that upper limit as possible.
4. Consult a buyer's agent or buyer's advocate
When things get hard, there is nothing to wrong with calling for back-up. Buyer's advocates will be able to help you find the house that you are looking for.
Buyer's advocates or buyer's agents can help you locate areas where there are properties that are within your budget. They can also negotiate on your behalf, making sure that the price is as fair as possible.
Another advantage of having your own agent is that they can help you access off-the-market dwellings through their wide range of industry contacts.
Buyer's advocates level the playing field between you and your seller, ensuring that your best interests are protected.
5. Know what you want and know when to walk away
If you are confident enough about your knowledge about the market and your own financial capacity, you will be able to clearly picture what you want. Do not settle for anything less. Should the negotiations go south and the other party seem too narrow-minded to hear your side, do not hesitate to walk away. There is always a better offer out there.
However, you have to see to it that you set realistic goals. As mentioned earlier, your background research and financial health will help you determine not just what you need but what you can offer.