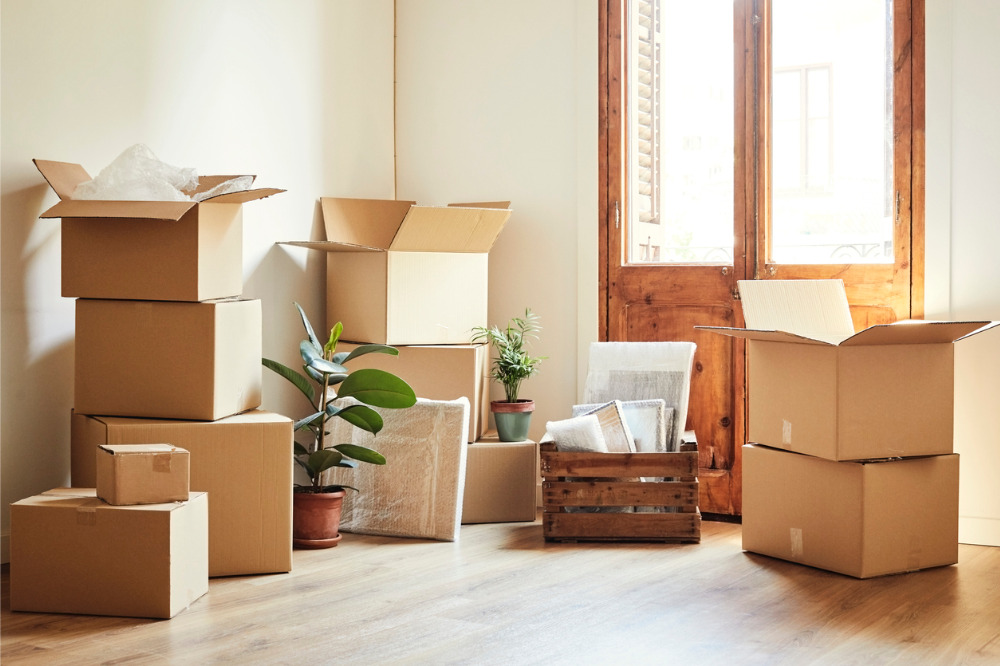 The housing boom in Australia has made it extremely difficult for first-time homebuyers to get their foot in the door. Even with many incentives available to property newbies, places like Melbourne, Canberra, and Sydney have all cracked the $1 million median house price mark. Even with these incentives, it might not seem like enough to secure a home of your own.
If you're looking to get a key in the door of a new home for the first time, there are still many suburbs well below the $1 million figure across Australia.
Where are the cheapest places to buy a property in Australia?
Exclusive figures given to Your Mortgage by CoreLogic reveal a list of towns with the lowest median property prices. Many of these locations are in remote regions, and because of this, are often not on the radar of most homebuyers. The popularity of these locations may change as remote working gains ground, giving employees more freedom to choose the places they want to live in without considering the proximity to the workplace.
Here are the top 10 cheapest places to buy a property according to CoreLogic:
| Suburb | State | Property type | Median house price |
| --- | --- | --- | --- |
| Andamooka | SA | H | $21,000 |
| Norseman | WA | H | $38,000 |
| Swan Bay | NSW | H | $54,500 |
| Morawa | WA | H | $60,000 |
| Collarenebri | NSW | H | $62,500 |
| Laguna Quays | QLD | U | $64,500 |
| Yaroomba | QLD | U | $65,000 |
| Coober Pedy | SA | H | $65,000 |
| Menindee | NSW | H | $65,500 |
| Yowah | QLD | H | $66,000 |
Source: CoreLogic. All data is reported to the period ending December 2021.
Suburbs closer to CBDs with the cheapest house prices in 2022
Remote living isn't for everyone. For people still looking to stay close to their nearest capital city, buying a property in one of the locations above may not be realistic. Your Mortgage conducted market research to determine which suburbs within 10 kilometres from each capital city have the cheapest median house prices for people looking for inner-city living.
Methodology
Your Mortgage identified suburbs within 10 kilometres of capital cities in each state or territory. We then gathered the latest house price data from CoreLogic and selected the suburbs with the cheapest median house prices in the area.
These locations may be suitable for professionals and first-time homebuyers who are looking to strike a good balance between housing costs and accessibility to their city workplaces. All figures are accurate as of 29 March 2022.
Waterloo, NSW 2017
Nearest capital city: Sydney

Distance to CBD: 5.9 km

Median house price: $1,290,000
Sydney is one of the most expensive suburbs to buy in Australia. With a current median house price of over $1.4 million, it's clear to see why it's difficult for people to break into the market.
If you live in Sydney and looking for a house priced below the median, you might want to look at Waterloo. The median house price is currently approximately $1.2 million. Dotted with Victorian terraces, Waterloo is known locally as the '10 minutes to anywhere suburb'. The suburb is becoming more gentrified, undergoing a shift from being a mostly industrial suburb to increasingly residential.
Maidstone, VIC 3012
Nearest capital city: Melbourne

Distance to CBD: 9 km

Median home price: $863,500
Property prices in Melbourne have been on the rise, with the median house price reaching $998,356. Just nine kilometres out of Melbourne's CBD, the suburb of Maidstone offers more affordable houses with a median price of $863,500.
Tingalpa, QLD 4173
Nearest capital city: Brisbane

Distance to CBD: 10 km

Median home price: $743,000
Similar to most major cities in Australia, Brisbane house prices are also now at a record high median of $828,175. However, home buyers with tighter budgets can find properties that are more affordable in Tingalpa.
With a family score of nine out of 10, the median house price is currently $743,000 for a three-bedroom house. The area has numerous schools, playgrounds, lagoons, and walking trails. Regarding accessibility, about 85% of workers drive to work.
Evatt, ACT 2617
Nearest capital city: Canberra

Distance to CBD: 9 km

Median home price: $815,556
If you are looking for an affordable house in the ACT, then you should consider buying a home in Evatt.
Canberra home prices have exceeded $1 million this year, making Evatt an attractive option for home buyers looking for a quiet neighborhood still close to the hub of Canberra.
Workers can quickly reach the CBD from Evatt in 10 minutes by driving or 25 minutes on a bicycle.
Risdon Vale, TAS 7016
Nearest capital city: Hobart

Distance to CBD: 7 km

Median home price: $402,000
The city of Hobart in Tasmania also experienced a surge in property values over the last year, with the median house price breaking $781,069.
In your search for an affordable home, you might like to look to Risdon Vale. Just nine kilometres from Hobart, home prices are well below the median home price of the area. The median house price for a three-bedroom home is currently $402,000.
With a family score of seven out of 10, Risdon Vale has a selection of schools, sporting outlets, and amenities. With a small population of around 3,000 people, most residents travel by car into the CBD.
Cannington, WA 6107
Nearest capital city: Perth

Distance to CBD: 8 km

Median home price: $437,000
The median house price in Perth has also reached its highest point of $595,837, but you can find significantly cheaper properties in the surrounding suburbs of Maylands, Westminster, Como, and Cannington.
In particular, the median price of a three-bedroom house in Cannington is $437,000.
The suburb has numerous schools, hospitals, baby shops, and daycare centres that cater to the needs of households with children. Cannington has a family score of eight out of 10.
You can also find here the Westfield Carousel, one of the largest shopping complexes in the Perth metropolitan area.
In terms of transport, the area is situated along Albany Highway which serves as a primary route into the Perth CBD. It is also served by the Cannington Interchange and State Route 26 which provides access to Kwinana Freeway.
Also read: Yourmortgage's guides for buying your first home

Buying a home or looking to refinance? The table below features home loans with some of the lowest interest rates on the market for owner occupiers.

Lender

---

Variable
More details
FEATUREDOnline ExclusiveUp to $4k cashbackINCLUDES NOV RBA RATE INCREASE

Variable Basic Cashback Home Loan (Principal and Interest) (LVR < 70%)

Immediate cashback upon settlement
$2000 for loans up to $700,000
$4000 for loans over $700,000

Variable
More details
FEATURED

Up Home Variable (Principal & Interest) (LVR ≤ 90)

Up is 100% owned by Bendigo Bank.
Up to 50 offset accounts
New joiners get $10 by signing up to the app using code UPHOMEYM. (T&Cs apply)

Variable
More details

Variable Rate Home Loan – Refinance Only
Immediate cashback upon settlement
$2000 for loans up to $700,000
$4000 for loans over $700,000
Important Information and Comparison Rate Warning