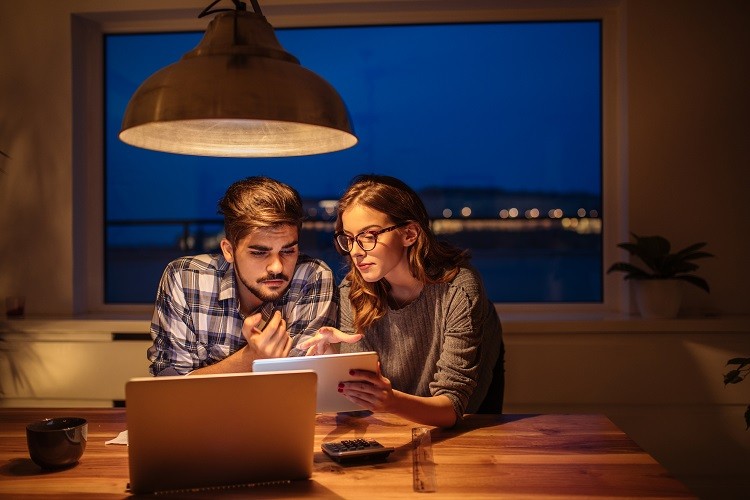 When purchasing a home, one of the many items on your to-do list should be trying to getting a mortgage pre-approval. Think of holding a pre-approval as having a headstart in a marathon – you will definitely have a significant advantage over your competitors, who, in this case, are other potential buyers.
Pre-approval is not required for any home purchases but it does pay to undergo the process in order to both be in a better position with the seller and also to get to know if your bank will be able to loan you your target amount.
However, you may be in for a rude awaking if you think you can simply go looking for pre-approvals from as many lenders as possible. Unlike a lottery, sending in a lot of entries does not increase your chances of getting an approval – it is actually detrimental for you to submit multiple applications. But before we delve deeper on how pre-approval might hurt you, let us first cover its basics.
What is the pre-approval process?
Let's get something out of the way first: A pre-approval does not guarantee anything from your lender. A pre-approval is an entirely different thing than a full or formal approval from your lender or bank.
What you can get from the mortgage pre-approval process is an indication whether the lender will be able to loan you the money you need based on an initial assessment of your credit history and borrowing capacity. Take note, however, that banks have no obligation to give you the money if you are ready to purchase a property. You will need to undergo a separate application and approval process for banks to formally allow you to loan a specific amount.
It is also important to know that when you already have a specific property that you would like to buy, banks would have to identify if the house is qualified as a security for the loan.
What do lenders look at and use to process your pre-approval?
Lenders look at your credit report when completing your pre-qualification and pre-approval application process. As a borrower, you give your chosen lender the permission to access your credit score.
Remember, your credit report is a very powerful tool not just to measure your financial health but to also verify your identity. In fact, credit scores are used not just by banks and credit card companies but also by insurance groups and telecom firms.
There are two kinds of credit enquiries: hard and soft. A mortgage pre-approval is a hard enquiry, and can affect your credit score if done multiple times. Other checks that may be considered a hard enquiry are car loans, credit card application, or retail credit. Soft enquiries, on the other hand, include those checks done by employers, insurance companies, or by yourself.
Generally speaking, every enquiry will be recorded in your credit file – the information includes the date of your enquiry, the lender, the amount you applied for, and the reason for the check.
Banks may not be happy to lend someone who made several enquiries over the recent months. However, if all your pre-approvals have gotten the green light and are recorded on your file, then banks might be satisfied with your credit standing. This is not always the case, though, as some banks do not report the go-ahead of pre-approvals.
How can you minimise the impact of enquiries on your credit score?
1. Lodge pre-approval applications with the same bank
Pre-approvals only last for a short period of time, usually from three to six months. Let's assume you were not able to secure a property in that time period: you may have to get another pre-approval.
In this scenario, loyalty can get you far. If you plan to apply for pre-approval again with the same bank, then there would not be any issues. On the contrary, if you want to switch to another lender, then the odds of you getting approved are slim. As discussed previously, lenders would not be too willing to lend a hand to someone whose credit report seems suspicious.
It is also suggested that you only apply for one pre-approval before buying, especially if you have yet to ascertain which property you are going for.
2. Keep your information updated
As mentioned earlier, lenders use your credit report for verification purposes. You'll want to make sure that your information is current, as to not confuse or raise suspicion with your lender.
It also pays to be honest when talking to your lender. Just as you would with a formal loan application, you should be sincere, accurate, and reliable with all the information that you will be sharing to your lender for the pre-approval process.
3. Explore other options with your lender
Some lenders offer pre-qualification assessment services without having to run a credit check. This can be a great way for you to have some idea where you are standing with your lender.
You also have to know whether your lender will do a full assessment pre-approval or a system generated pre-approval. System generated pre-approvals are quicker, and may require less information from you. They also tend to be less reliable than the full assessment pre-approval process.
4. Seek out for a mortgage broker
Perhaps the best alternative to having a pre-approval is getting a mortgage broker that can assess your situation and provide you with home loan recommendations without having to make a credit enquiry.