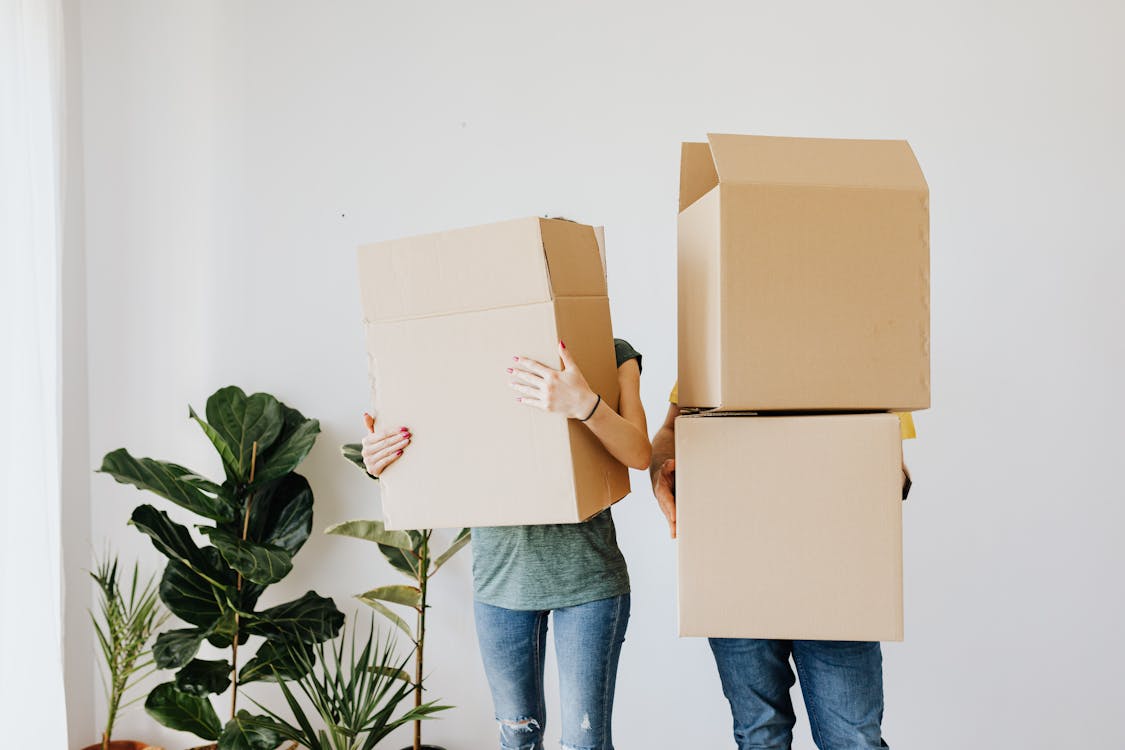 Whether you're a first-home buyer or investor, one of the first steps in getting a home loan is knowing how much you need for a deposit.
A home loan deposit is the amount of money you contribute to the purchase price of a property. It can range from 5% to 20% of your prospective home's price.
In this guide we'll cover:
How much do you need for a house deposit?
You typically need a deposit of at least 5% of the property's purchase price. For traditional banks, that's generally the smallest deposit amount they will entertain. However, most lenders require significantly more than this. A deposit of 20% of the property's purchase price is ideal, as it means you won't need to pay Lenders Mortgage Insurance (LMI).
LMI is a type of insurance that protects the lender should the borrower default on the home loan. Borrowers who have a deposit of at least 20% of the property's purchase price are generally exempt from paying LMI. That's because a 20% deposit is widely considered to be a big enough buffer to protect the lender. Lenders also generally perceive borrowers with deposits of more than 20% as being more responsible and less likely to default on the loan.

Buying a home or looking to refinance? The table below features home loans with some of the lowest interest rates on the market for owner occupiers.

Base criteria of: a $400,000 loan amount, variable, fixed, principal and interest (P&I) home loans with an LVR (loan-to-value) ratio of at least 80%. However, the 'Compare Home Loans' table allows for calculations to be made on variables as selected and input by the user. All products will list the LVR with the product and rate which are clearly published on the Product Provider's web site. Monthly repayments, once the base criteria are altered by the user, will be based on the selected products' advertised rates and determined by the loan amount, repayment type, loan term and LVR as input by the user/you. *The Comparison rate is based on a $150,000 loan over 25 years. Warning: this comparison rate is true only for this example and may not include all fees and charges. Different terms, fees or other loan amounts might result in a different comparison rate. Rates correct as of .
Deposit sizes by capital city
While it's generally recommended to go in with a 20% deposit, it can take a lot of time to save this amount. You may be able to take out a home loan with a lower deposit amount if you're willing to pay LMI, or if you're a first home buyer eligible for the First Home Loan Deposit Scheme (FHLDS) or New Home Guarantee (NHG) then you could purchase with a 5% deposit. Click here to learn more about first home buyer loans.
Here's how much you would need to save per capital city depending on the deposit amount.
$110,627

$165,941

$221,255

$79,881

$119,832

$159,776

$70,659

$105,989

$141,318

$58,462

$87,694

$116,925

$70,708

$106,063

$141,417

$49,647

$74,471

$99,295

$90,652

$135,979

$181,305

$53,124

$79,686

$106,248

Yes

Yes

Yes

No
Source: CoreLogic home value index results as of January 31 2022.
It's important to remember that your deposit doesn't include all the other related costs that come with buying a house, including:
LMI (where applicable)
Stamp duty
Valuation fees
Legal fees
Building and pest inspections
Other costs you may incur
Stamp duty can add on tens of thousands of dollars along with your deposit, so it's important to factor this cost in when saving a deposit. Luckily, there are stamp duty concessions and discounts for buyers in most states as long as you're buying your first home and it's a home to live in (not an investment property).
You can use our stamp duty calculator to estimate how much you may need to pay.
Other costs such as building and pest inspections, legal fees and removalist costs also need to be budgeted for when saving up your deposit. These fees can whack a few extra thousand onto the total cost.
How do I work out how much I need to save for a deposit?
The rule of thumb is that the amount of debt you have shouldn't exceed more than six times your gross annual income (before tax). For someone who earns a gross annual income of $65,000, they should be looking at properties priced in the $390,000 range, which doesn't buy much in today's market.
Of course, this is a rough guide. To work out how much you can comfortably afford to borrow, use our borrowing power calculator which will ask you for your income and expenses.
Is it worth paying LMI to get into the market sooner?
How much you save for your deposit can determine the amount of LMI you may need to pay. If you put a larger sum for a down payment, the insurance's percentage may be smaller. In some instances, it may be worth forking out for LMI if property prices are rising faster than your ability to save.
Our Lenders Mortgage Insurance Calculator will help you determine how much you may need to pay based on factors including your deposit, the property's asking price, the loan period, and the loan-to-value ratio.
| Property price | 5% deposit | Upfront LMI Estimate | 10% deposit | Upfront LMI Estimate | 15% deposit | Upfront LMI Estimate |
| --- | --- | --- | --- | --- | --- | --- |
| $400,000 | $20,000 | $11,590 | $40,000 | $8,100 | $60,000 | $4,250 |
| $600,000 | $30,000 | $17,385 | $60,000 | $12,150 | $90,000 | $6,375 |
| $800,000 | $40,000 | $29,260 | $80,000 | $19,080 | $120,000 | $9,180 |
Is it possible to have a smaller deposit and avoid paying LMI?
Certain government incentives and first home buyer initiatives make it possible for eligible first home buyers to purchase a property with a smaller deposit.
The First Home Loan Deposit Scheme (FHLDS) allows eligible first home buyers to purchase a home with a deposit as low as 5% (the government guarantees the remaining amount, up to 15%). The scheme can be used for new and existing homes, and property price caps apply. The scheme is open to 10,000 places each financial year, over four financial years (40,000 applicants in total).
The New Home Guarantee (NHG) is a similar scheme that also allows eligible first home buyers to purchase a property with a deposit as low as 5% (the government guarantees the remaining amount up to 15% - however, this scheme can only be used for new homes. This includes newly constructed dwellings, off-the-plan purchases, house and land packages, and land and a separate contract to build a new home.
The Family Home Guarantee (FHG) allows eligible single parents to build or buy a home with a deposit as low as 2% and avoid the cost of LMI with the remaining loan amount guaranteed up to 18%. A maximum annual income cap of $125,000 applies.
How to save up for a house deposit
When you're in the planning stage of buying a home, it is important that you come up with ways how you can effectively save for a deposit. Whether your are depositing as a first time home buyer or not, here are some things you can do to ensure that you reach your deposit goal as soon as possible.
Pay off your debts
Settling all your debts, especially credit cards or other high-interest loans, will make saving for a deposit a lot easier.
Once you have settled all your existing debts, it will make it more convenient for you to budget your outgoings monthly and save for a deposit. Getting rid of your current debts also boosts your chances of getting approved for a mortgage.
If you think you cannot settle all your existing debts at once, you can consider consolidating them into a single debt with a lower interest rate. This may lower your monthly debt payment, enabling you to put more money towards a deposit.
Allocate savings from your paycheck
Setting aside money from your fortnightly or monthly paycheck towards your house deposit is the most common way people save. Even a little amount from each paycheck will make a difference as it adds up. You can also try saving from your tax refunds, commissions, or bonuses.
Cut back on some expenses
There are many ways to lessen your day-to-day expenses. For instance, instead of buying a cup of coffee every morning, make your own at home and put the amount you usually pay for a cup towards your savings - it may seem like a small amount, but it adds up eventually.
One final tip – reach out to a broker
Before diving into the market and looking at prospective properties, make sure to determine how much you can afford for a deposit and a mortgage. Calculating costs of a home loan is crucial. Consider your financial situation in the decision as this also influences the price point that you can afford.
It may be ideal to seek professional help. A mortgage broker may be able to help you in your home buying journey as they have access to various loan products. Don't have a broker yet? Find a mortgage broker in your area and start your homeownership journey.