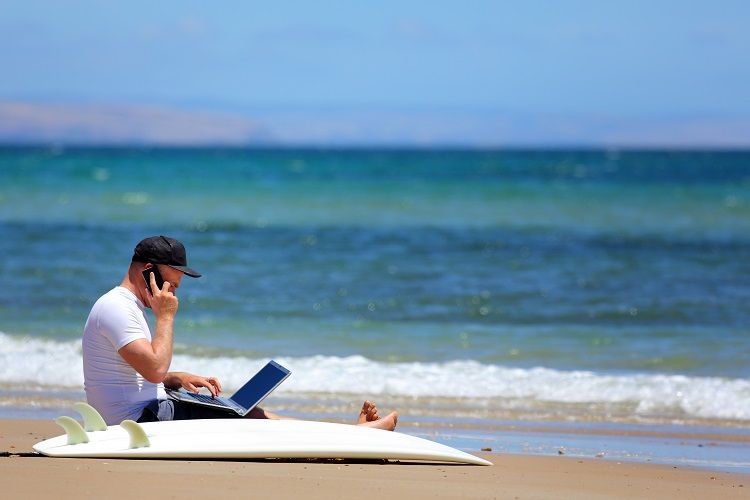 The Great Australian Dream is open to all, even for casual workers. While banks might consider them riskier loan candidates than those with regular jobs, there are still many opportunities for casual employees to get a hold of a mortgage and purchase your own property.
Many Australians in industries such as hospitality and retail trade are working on a casual basis. Casual employment, however, should not stop them from applying for a home loan, especially if they can prove that they can commit financially.
If you are a casual worker aspiring to own your own home, it may seem hard for you to break into the market, given the tough lending standards some lenders apply to people with fluctuating income. From their perspective, casual employers do not have the regular income stream to cover mortgage repayments – but this is not always the case. In this guide, Your Mortgage will show you the ins and outs of applying for a home loan as a casual worker to make sure that you get your lender's stamp of approval.
What type of loan can casual workers apply for?
A low-doc loan is the perfect mortgage product for casual workers, as it does not require traditional proof of income and other documentation.
However, low-doc loans are typically subject to higher interest rates, as these are considered riskier than regular loans. In some cases, banks also apply lower loan-to-value ratios for low-doc loan applications.
You also have the option to apply for other home loan products such as professional packages, lines of credit, fixed-rate loans, and interest-only loans, but approvals will greatly depend on the borrowing policies of the specific lender.
How much can casual workers borrow?
Just like regular home loan borrowers, you may borrow up to 90% of the value of your property. However, given that casual workers are often seen as higher-risk, lenders may limit the loan-to-value ratio (LVR) that will be applied to your application. If this is the case, you will need to be able to provide a larger deposit.
Another rule of thumb: try to borrow 80% or less of the total home value – otherwise you will have to pay Lenders Mortgage Insurance (LMI).
How do lenders assess casual workers' home loan application?
Depending on the lender, casual workers may be required to prove that they are working steadily by providing evidence of income and previous earnings.
While most lenders will require you to be working at your current position for a minimum of one year, other banks are more flexible and will accept even three months at your current job.
In assessing your capacity to meet monthly mortgage repayments, some lenders will use the lowest annual income you had in determining how much you can borrow. Other lenders may use your Year To Date gross income to estimate your annual income – this is applicable to borrowers who have yet to complete a year in their current position.
What are some advantages casual workers have in applying for a home loan?
One of the biggest advantages you can take is the availability of products for different types of work, from those with different hours, freelancers, and even permanent casual positions. There are also many lenders out there that specialize in loans for casual workers.
Flexibility is also a plus, given that you can negotiate with your lender about the terms and conditions that will work best for your situation.
What are some of the risks casual workers face in applying for a home loan?
Lenders often put higher fees and rates to products specifically catered to casual workers due to the perceived risks. Other than that, you may face the same risks typical borrowers face when applying for a home loan.
Another downside is the need to be very specific in filing your income to your lender. They may need you to seek the help of an accountant to sort out your income requirements.
Affordability is also an issue, especially if you are not earning as much as you might like. You should also avoid applying for many home loans simultaneously, as this may lower your chances of getting approved.
What are some of the do's and don'ts in applying for a home loan as a casual worker?
1. Organize your documents
While banks may not require you to submit as much documentation as a standard loan seeker, you should still be well organised with whatever you do have to provide to ensure the process goes smoothly.
2. Compare interest rates.
Be mindful of jumping the gun without prior research, especially in terms of interest rates. Do your research about several mortgage products and choose one that would fit your needs. If there are chances to ask for a discount, never hesitate to ask. You also have to be careful in choosing between a variable or a fixed rate.
3. Keep in mind the fees associated with the loan
Loans for casual workers may come with additional fees and costs. Be aware of these charges and always ask what those fees are for.
4. Ask for professional advice if needed
Mortgage brokers may be able to assist you in finding the right mortgage product. They have access to a range of lenders, giving them the ability to match you with the perfect mortgage product that will suit your home financing needs. These professionals earn commissions from the lender, meaning their service for you is essentially for free.