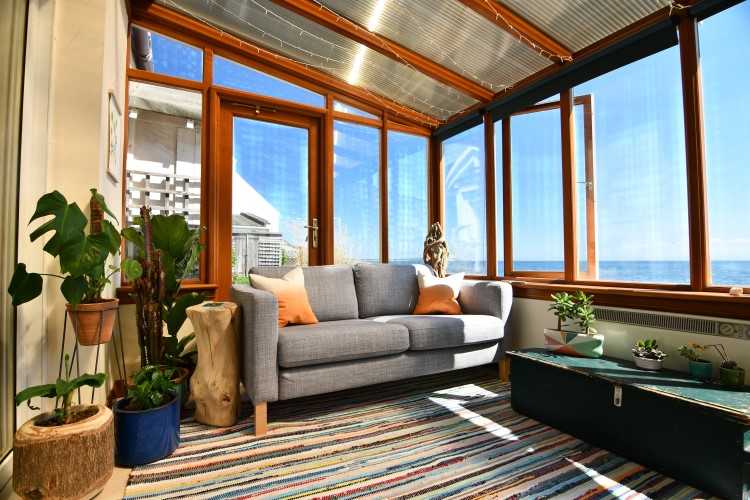 by Edwards Cranswick
It's the age old question – to invest in an apartment, or a house? We talked to Wakelin's own Jarrod McCabe, who started with the property investment advisory firm in 2010, and has been advising clients on Melbourne based properties since, to give us a better understanding of the kinds of considerations that go into making an investment in either apartments or houses.
"There's benefits to both, to a certain extent it will depend on the investor's price capacity – what they're able to spend in both markets."
1. 'Growth' vs 'yield'
McCabe pointed to an important distinction for any potential investor to grasp, and that is the distinction between 'growth' and 'yield'. The former refers to the underlying value of the land itself, whereas the 'yield' refers to the improvements made to the property. Customarily, when people are looking to invest in a house, they are more preoccupied with its growth potential, whereas investors in apartments more often look to the improvements that make up the quality of the apartment itself.
A quality piece of land – when you're buying a house – always has that underlying growth potential. But when it comes to apartments the potential investor has to be a little more discriminating.
2. What type of apartments make the best investment
"If you're going down the apartments path, it's very much about buying that older style boutique apartment," he said. More modern high rise apartments have a relatively large number of apartments crammed onto a relatively small parcel of land, so there is an inherent limit to the kind of growth value that an investor will get out of them.
"When you go down the path of an art deco or a 1960s style block, if you're selecting the right asset, getting that notional land value up to 40-50% of the actual purchase price is very much achievable – and that's where you'll get the real growth kicking in for you."
3. Apartment location
McCabe noted the importance of location for apartments, and not just the location of the block itself, but the location of the apartment within the complex.
"Location is very important with apartments – not just with access to public transport and the local village – but also in terms of the quality of the streetscape – what's happening in the surrounding development. Is it too close to some adjoining uses that might be putting prospective buyers or tenants off? Some people don't want to be too close to a school or a train line – that sort of thing."
"But the other really important thing from from an apartment perspective is the position of the apartment within the block because it can be dark, it can be overlooked, it can be near a driveway, it can be near rubbish bins – all those things can impact upon a property's potential for growth but also tenant demand."
4. Trends in houses vs apartments
McCabe noted that in the five years up until 2018, the housing market has been outperforming the apartment market, but that this is a trend that's set to change in the coming years.
"In the last probably five years housing markets definitely outperformed the apartment market – there's been stronger growth, the demand has been stronger. But through 2018 it's gotten to the point where houses have become unaffordable from a buyer's perspective – so that correction has started to come."
"Buyers, particularly first home buyers, have decided that they're willing to compromise on the level of the improvements, but not on the location. So rather than a house buyers have been prepared to go for an apartment, but still maintain a location close to the CBD – rather than compromising on the location to go farther out and have the house."
Consequently, in the year 2018 apartments have been outpacing houses as an investment choice. In particular, apartments have been seen as more affordable from a first home buyers' perspective, because it's easier for first home buyers to get finance for a more modest purchase closer to the CBD than a more expensive housing option in similar location.
5. Have overseas investors had a significant impact on the greater performance of the housing market?
"Not so much overseas investors. That got under control a few years ago with some of the changes [legislative] that were made. But there's just been a change in the market dynamic … it does happen from time to time, if a market keeps appreciating, it gets to a point where it's got to stop. So it's gotten to that point within the last 12 months and it's started to contract – year on year it's come back about 5% in Melbourne, and perhaps a little more in Sydney."
He thinks that the contraction will continue for a little while and then plateau off in the next few years, before taking off again.
6. So, which should investors go for?
Really, there's no right or wrong answer. The right choice is context specific.
"You typically find that houses, if selected properly, have better growth patterns whereas apartments have better yields – there's a slightly better rental return on an apartment. But if you select the wrong apartment, there is also a greater possibility for vacancy."
The take home lesson? Do your research, and find out what's appropriate in your financial, living, and rental circumstances.
"It's not so much about one or the other, but choosing the right one in either category. I'd much rather have a good apartment than a compromised house."