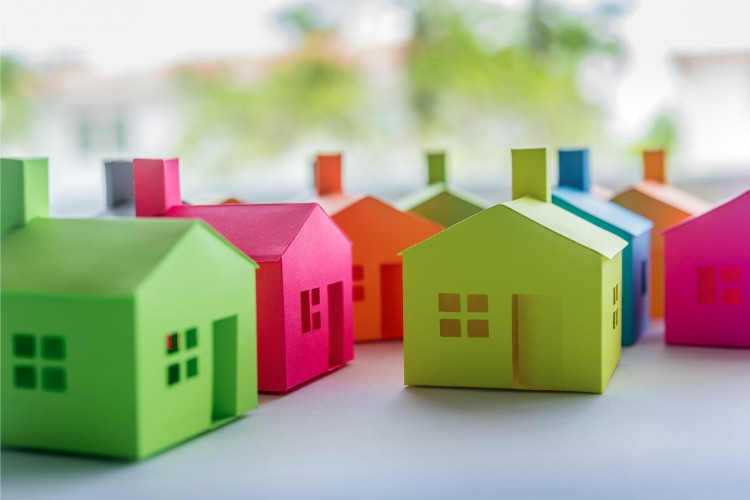 Knowing your prospective home's worth is an important part of the buying process. To work out how much a lender could allow you to borrow, a house valuation is completed. It's a formal report done by an accredited valuer who has the necessary qualifications.
The valuation is a detailed inspection so that the lender can confirm that your property can be used as a security for your mortgage—it's essentially a risk mitigation technique, so that should there be a forced sale of your property, your house's market value could cover the outstanding home loan.
A valuation could be required in situations where a definitive value is needed, such as property settlement, obtaining finance from a lender, or establishing a deceased state. It could also be ordered by the court as part of resolving a dispute.
How much do valuations cost?
How much you may need to pay for a house valuation varies, but in general, it could set you back anywhere between $200 and $600. In many cases, the bank or lender will cover the cost of the valuation on your behalf.
Valuation vs appraisal
While both appraisal and valuation calculate what the market value of a property should be, they are a little different.
A house valuation is a formal report completed by an accredited valuer. It's more detailed and is a legally-binding document.
However, an appraisal is not a legally binding document—you cannot use it when you apply for a mortgage. A real estate agent usually conducts an appraisal, and it may also serve as a guide as to what you may sell your property for, however it is not as accurate as a valuation. The agent typically uses their knowledge of the local market and recent sales to provide an estimated price you may be able to get for your property.
Bank valuation vs market valuation
If you are a property buyer or seller, you may want to focus on market valuation, which estimates the property's value on the real estate market. It considers the property market during the valuation process. It is also designed to help you make a decision how much to buy or sell a property for, compared to similar sales.
However, if you are applying for a home loan, a bank valuation may be done. In this type of valuation, your lender may send an independent valuer to estimate the value of the property you would like to buy. The lender-hired valuer may estimate the price the lender may get should they need to sell the property. The selling costs are also considered during the process.
Occasionally, banks may also apply conservative bank valuations if they change their internal policy, and decide they want to "move away from the total amount that they lend for housing", according to Bernard Kelly from Retire Laughing.
How is a property valued?
There are two types of methods that could be used for property valuation:
Direct comparison method. It compares your property with recent sales of similar properties sold in your area; this is the more common method used by valuers.
"The comparison properties thereby act as a valuation guide, enabling the valuer to compare like with like and to make adjustments if there are any material differences between the properties," says property and finance expert Peter Boehm.
Summation method. In this method, the value of land is determined. Land value considers things like its size, shape, location, topography, surrounding infrastructure, and amendments. The values of improvements on the land such as architectural features, number of rooms, etc. are then included.
What is the valuation process?
Before a valuer can proceed with the house valuation, he or she requires instructions in writing requesting the process. The request should specify the purpose of the valuation along with an agreement to his or her terms and conditions.
The following documents may be needed by the valuer:
Contract of sale
Plan of subdivision
Certificate of title
List of any work/s undertaken
Building plans (if new)
Council rates notice
Owner's estimate of market value
Local paper and newspaper sales result
Market appraisal for a local real estate agent
At the beginning of your house valuation, an internal and external inspection of the property is done. It may take 48 hours for a standard report to be finished. It varies in price, depending on the property type and report format requested.
Some of the things a valuer may look for in a property are:
Architectural style
Aspect, topography and layout of the block
Condition
Land size
Location in relation to schools, public transport, shops and amenities
Number of rooms including bedrooms, bathrooms and the size of the kitchen
Renovation and/or development potential
Size and layout of the residence
The valuer may take all of these in to consider when preparing the report. The detailed report may include:
Description of the location
Title details
Planning
Site description
Building description
Comparable sales
Comparable sales
Valuation figure
Photos of the property
Disclaimers
Certified Practicing Valuers
A Certified Practising Valuer (CPV) is a person who is qualified to perform a valuation of real estate properties. He or she is an industry professional with tertiary qualifications in the field and accredited with the Australian Property Institute (API). Some CPVs work in large corporations and property companies, while others run small advisory firms.
A CPV often specialises in a certain area—commercial, residential, rural property, etc. The valuer must undergo a training and probationary period in the industry before being accredited by API.
The valuation process may sound complicated, but it's a necessary and useful step. It could give you an idea as to how much you may get for the property you plan to sell. It may also give you an idea of how much a lender could let you borrow.