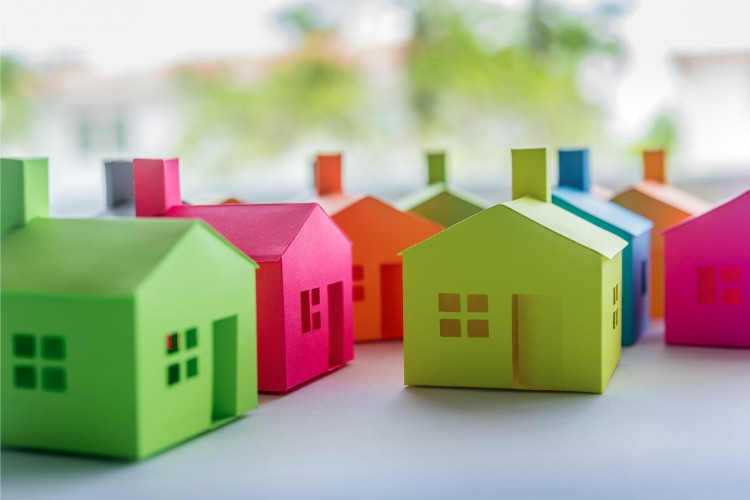 Whether you are buying, selling, or investing in property, valuation will be a crucial part of the process — understanding how property valuations work is essential to making informed decisions and ensuring a fair and accurate assessment of a property's worth.
What is a property valuation and how does it work?
Property valuation is the process of determining the market value of a property, which represents the estimated price that a property is likely to sell for under current market conditions.
A valuation may be necessary in scenarios demanding a precise assessment, like property settlement, securing financing from a lender, or dealing with a deceased estate. Additionally, it could be mandated by the court to help resolve disputes.
When it comes to applying for a home loan, a valuation is a detailed inspection so that the lender can confirm that your property can be used as a security for your mortgage — it is essentially a risk mitigation technique, so that should there be a forced sale of your property, your house's market value could cover the outstanding home loan.
Valuations are conducted by licensed and registered valuers who follow a well-defined process to arrive at an accurate and objective assessment.
The process typically includes the following:
Engagement: The property owner or a relevant party, such as a bank or a legal representative, engages a registered valuer to conduct the valuation.

Site Inspection: The valuer conducts a physical inspection of the property, assessing its size, condition, features, and overall quality.

Market Research: The valuer collects relevant market data, such as recent sales of comparable properties in the area, to determine the property's market value.

Analysis: Various valuation methods, such as the sales comparison approach, income approach, and cost approach, are employed to arrive at a final valuation figure based on the property type and its intended use.

Report: The valuer compiles the collected data, analysis, and calculations into a formal valuation report, which outlines the property's value, methodology used, and supporting evidence.

Review: The valuation report undergoes a thorough internal review to ensure accuracy and compliance with industry standards.

Submission: The completed valuation report is submitted to the client, who may be a property owner, a lender, or a legal entity.
How is a property valued?
A property valuation can be accomplished in either of these two methods: direct comparison and summation.
In a direct comparison method, the property is compared to recently sold properties in the area. These comparison properties serve as a guide for the valuer to make comparisons and adjust for any significant differences between the properties.
On the other hand, the summation approach first calculates the value of the land. The factors considered for land value include its size, shape, location, topography, surrounding infrastructure, and any improvements made. The values of improvements on the land, such as architectural features or the number of rooms, are then added to determine the overall value of the property.
How much do valuations cost?
How much you may need to pay for a house valuation may differ, but in general, it could set you back anywhere between $200 and $600.
In some cases, lenders may cover the cost of the property valuation, especially when it's required as part of a mortgage application. However, when obtaining a valuation for other purposes, such as estate planning or investment analysis, the property owner or client is typically responsible for the fees.
When should you have your property valued?
You should consider having your property valued:
Before selling or buying: If you are planning to sell your property or purchase a new one, a valuation will help you determine a reasonable selling price or offer amount.

Refinancing: When refinancing an existing mortgage, a valuation may be required to establish the property's current value, which can affect loan terms and interest rates.

Estate planning and settlement: If you are involved in estate planning or estate settlement, a valuation ensures fair distribution of assets.

Investment analysis: If you are considering property investments, valuations provide critical information for evaluating potential returns.
Valuation and appraisal — is there a difference?
Although both appraisal and valuation aim to determine a property's market value, they are a little different. A house valuation is an official and comprehensive report carried out by a certified valuer. It holds legal weight.
On the other hand, an appraisal is not legally binding and is typically conducted by a real estate agent. While it can offer a rough estimate of your property's potential selling price, it is not as precise as a valuation.
Real estate agents rely on their local market knowledge and recent sales to provide this estimate. It is important to note that you cannot use an appraisal when applying for a mortgage.
Buying a home or looking to refinance? The table below features home loans with some of the lowest interest rates on the market for owner occupiers.

Lender

---

Variable
More details
FEATUREDOnline ExclusiveUp to $4k cashbackINCLUDES NOV RBA RATE INCREASE

Variable Basic Cashback Home Loan (Principal and Interest) (LVR < 70%)

Immediate cashback upon settlement
$2000 for loans up to $700,000
$4000 for loans over $700,000

Variable
More details
FEATURED

Up Home Variable (Principal & Interest) (LVR ≤ 90)

Up is 100% owned by Bendigo Bank.
Up to 50 offset accounts
New joiners get $10 by signing up to the app using code UPHOMEYM. (T&Cs apply)

Variable
More details

Variable Rate Home Loan – Refinance Only
Immediate cashback upon settlement
$2000 for loans up to $700,000
$4000 for loans over $700,000
Important Information and Comparison Rate Warning
Photo by flyingv43 on Canva.