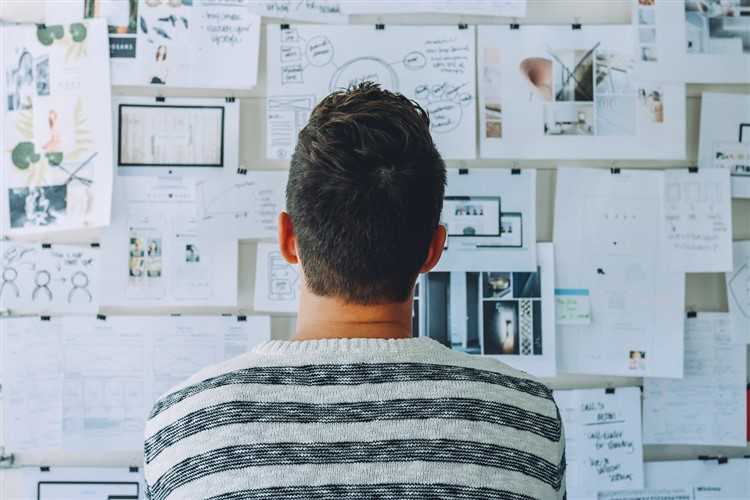 Buying a home is a complicated process — it is not like going to the mall and getting a piece of paper which signifies your ownership of a property. For many buyers in Australia, it takes weeks or even months to successfully complete a home purchase.
Applying for a home loan is one of the very first steps you have to take when purchasing a property. It is important for you to be knowledgeable about your finances and your options to ensure that the whole process goes without major hiccups along the way.
There are basic things Australians homebuyers need to know before applying for a home loan. To guide you in choosing the best home loan deal, ask yourself these questions:
Have you saved enough for a deposit?
Before even looking for a lender, you first have to be able to assess your current financial standing, your savings, and the security of your income stream. Checking your credit rating is also a must.
The next task on your to-do list is to make sure that you have enough money to pay 20% of your property's value. This is one of the toughest hurdles you need to overcome, especially if you are a first-home buyer.
Most lenders only allow homebuyers to borrow as much as 80% of their property value. Thus, you have to source the remaining 20% from your savings and from other means. This means that for a $500,000 home, you can only ask your lender to loan you $400,000 — the rest is all on you.
However, if you do not think you can meet the 20% deposit requirement, you can always ask your chosen lender if they will be able to let you borrow more. Some lenders are actually flexible enough to let you borrow as much as 95% of your home's value.
Here's the catch: if you plan to take out a loan exceeding your lender's limit, you will be required to pay lenders mortgage insurance (LMI). This type of insurance gives your lender protection in case you eventually are unable to fulfil your financial duties.
LMI is not something you have to take care of — it is typically the lender's job to arrange this, and all you have to do is pay a one-off premium up front when the home loan is granted to you. You can also have the LMI premium added to your loan, which will let you pay for it over a certain number of months.
The general rule of thumb regarding this is: the higher your deposit, the lower the LMI your lender will ask you to pay.
Which interest rate type — variable, fixed, or split — is suitable to your needs?
It is also important to consider which type of interest rate would fit your needs and current situation before applying for a home loan.
If you are the type of person who wants to take on risks for a higher chance of paying lower interest rates, then choosing the variable rate is the way to go. A variable-rate home loan has an interest rate that varies depending on the movement of the Australian economy or the monetary policy of the Reserve Bank of Australia (RBA). With a variable-rate home loan, how much you pay monthly is likely to change over the term of your loan.
Aside from having the chance to pay lower interest rates, a variable-rate home loan has several features that you can take advantage of, such as the ability to make extra repayments and the ease of switching loans.
The biggest downside, on the other hand, is that it will likely make your budgeting a headache, especially in times of increased rates.
For those who want everything planned, the fixed-rate home loan is the best option. A fixed-rate home loan is perfect for budget-conscious first-home buyers given that for a period of the life of the loan, the repayments stay the same. It makes budget planning easier and shields you from sudden interest-rate hikes.
However, the interest rate for this type of loan is usually fixed for only a period of time, usually one, three, or five years. At the end of the fixed-rate term, the interest rate switches to a standard variable rate.
Another downside of this type of loan is that over the course of your mortgage, your lender will usually limit extra repayments. You also may not avail of a redraw facility. If you change or settle your loan within the fixed-rate period, your lender may also charge you break fees. This is why it is not ideal to get a fixed-rate home loan if you are thinking of selling your home in the short term.
The last option is the split loan. It works by dividing your loan into two parts — one will have a fixed interest rate while the other gets a variable rate. There is usually no limit as to how you will divide your loan; it will all be up to you.
What home loan features will you need?
In order to be a wise borrower, you have to look beyond the interest rate offered by the lender. The rate is not the only feature that makes or breaks a great mortgage deal. Before applying for a home loan, you also have to look at several features that will make your transactions with your lender easier and more convenient.
One of the most useful features that you should look for is the ability to make extra repayments without additional costs. Making extra repayments will help you settle your loans faster and cut the overall interest charge. Having this feature will help you save thousands of dollars over the course of your loan.
If you are making extra repayments, then it would be beneficial if your loan also has a redraw facility. This feature allows you to use the advance payments you have made for other purposes, be it a home renovation, a car upgrade, or a major life event. However, a redraw facility is typically available only in variable-rate home loans.
Some of the other handy home-loan features are repayment holidays, top-ups, offset accounts, and line-of-credit facility.
What factors to consider when choosing a home loan
The golden rule is to consider the whole package offered and not to look at one aspect in isolation. If a loan has a very low interest rate, the chances are the fee structure is high. Similarly, if there are lots of features attached to the loan, you'll usually pay for them via higher interest rates or more fees.
Remember, structure is the first thing to get right before you choose your rate or lender.
In order to get the right loan, it's also important to ask yourself what your finance needs are and what features you really need.
Depending on whether you're a first homebuyer, second homebuyer, are self-employed or thinking about renovating, refinancing or investing, your loan needs to accommodate your individual circumstances.
If you're buying your first home, your loan needs to be easily manageable, especially in your first year. Home loans have many different features, and it's important not to judge a home loan solely on the interest rate and upfront establishment fees.
Another structural point to consider is the size of deposit you can afford. Most mortgage providers will only lend 80% loan to value ratio (LVR) unless you're willing to pay for lenders mortgage insurance (LMI), which can cost up to several thousand dollars. There are lenders who'll provide up to 100% LVR without LMI, but it will usually mean a higher interest rate or greater fees.
When you've decided on the deposit, you can isolate the home loans that best suit your needs.
What features to look for
Not every feature available in a loan package will suit your needs, but the more flexibility you can achieve, the better, especially if your individual circumstances change.
Here are some of the features you should look for in a home loan that can be useful in any circumstance:
Ability to make additional repayments
Making additional repayments will help you save on your home loan in the long run as these top ups go directly on your principal. However, make sure that your lender does not charge for extra repayments.
For added convenience, ask your lender if you can make repayments via direct debit, ATMs, internet and phone banking services.
Option to fix or split your loans at no extra costs
Fixing your rates can give you certainty as your repayments remain the same monthly for a period of time. This can be helpful if you want to be strict on your budget.
When choosing a home loan, ask your lender if they can allow you to fix your whole loan or just a portion of it for free. This will help you tremendously in planning for your budget.
Offset accounts
An offset account can help you save on interest costs — it works like a high-interest savings account where funds are accounted daily against your loan balance. This way, the amount of principal being charged with interest is reduced.
Also read: Benefits of offsset accounts
Loan portability
Loan portability is also an important feature, especially if you think you might be selling your property to upgrade into a bigger one over the next years. Portability will help you keep your existing facilities linked to your home loan and avoid new establishment and applications fees.
What comparison rates tell you about the loan
Checking the comparison rate or a home loan can give you an idea how it differs from other loans in the market.
Comparison rates help consumers identify the true cost of a loan. It is the rate that includes both the interest rate and fees and charges relating to a loan, reduced to a single percentage figure.
Consumers should always check the comparison rate because while lenders may advertise what appears to be a very low rate, the comparison rate represents the "truer" cost of the loan.
Therefore, a competitor with a higher advertised rate and a lower comparison rate could be a cheaper option over the term of a loan.
However, while comparison rates are useful, homebuyers should be wary of comparison rate polishing. Comparison rate polishing is when the lender only includes set fees in the comparison rate calculation and may introduce variable fees on top of this. This makes it crucial to find the right lender and ask specific questions to know all the nooks and crannies of a home loan.
How to find the right lender
If you already have a trusted lender, it might be best to start to ask them for information about home loans. Not only will this be convenient, it will also save you time and effort as you have already been transacting with your bank for different purposes.
However, it is also important to check what other home loan products are on offer in the market.
If you think you can find better and more competitive mortgage products outside your bank, then try searching using mortgage comparison sites.
Find out as much as you can about them either from their website or by word of mouth. Often the best way of finding the right home loan lender is from someone who already deals with them and recommends them.
One thing you should also ask your lender about is how post-settlement issues are handled. Does the lender have customer service consultants readily available or are these matters dealt with by a call centre or message service?
Having ready access to decision makers can save you time and a deal of stress down the track.
Another crucial thing is transparency — many first homebuyers are confused and overwhelmed by the huge array of home loans available. They are often left feeling bewildered and unable to make an informed decision.
To overcome this, you'll need to make a loan transparent, and understand all the costs and benefits before choosing.
Lenders are obliged to provide and explain the nature of loan information, so do not hesitate to exhaust all the questions and concerns you might have.
When meeting up with a lender, it is suggested that you ask about the total fees associated with the mortgage. Ask what fees are likely to be payable, not just what are payable.
Most people move out of their loan after three to five years, so you need to ask what costs are charged when exiting between the third and fifth years. You must ask them to set out all the fees.
Be specific and when asking questions — some lenders for instance, might have a different definition of exit fees, which could be entirely different from discharge, break, or settlement fees.
If you shop around, it's possible to find lenders with good rates, low fees, and flexibility. Remember that what a lender offers you the first time is not necessarily their best offer, take what they say, do your research, and see what is best for your current financial situation.
Reaching out to a mortgage broker
If you're unsure that you can find the best deal without advice, then you might consider using a broker.
There are hundreds of brokers across the country and most have access to a wide variety of loans and have the experience to ask the right questions of lenders.
Brokers are useful to help you get the structure right, but the challenge is choosing the right one to help you.
Before you contact a broker, check they're registered with the Australian Securities & Investments Commission. You can also ask for referrals from real estate agents, family, or even friends who recently bought a house.