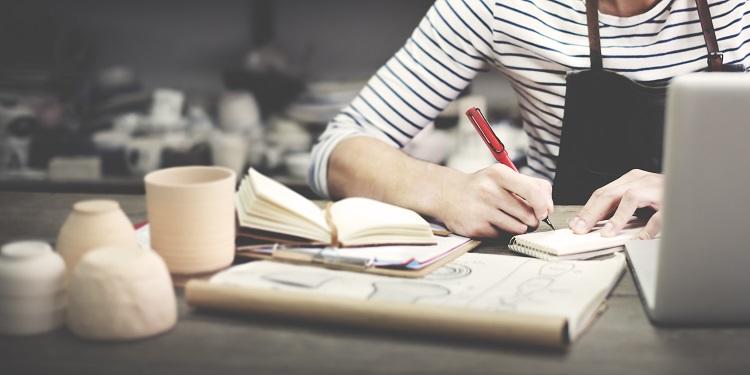 Obtaining a home loan for a self-employed person can be difficult, with your application being heavily scrutinized and can seem like you jump through a lot of hoops.

Self-employed employed professionals applying for a home loan, may not always have the traditional income verification to provide lenders. If you haven't got two years of lodged tax returns or are behind with lodging your returns or the income that is in your returns doesn't reflect your current trading situation, then you may struggle to get a traditional home loan. But don't lose hope as there is an alternative solution.

Some lenders offer more specialised loans that are specifically designed to allow self-employed borrowers flexible options in demonstrating their income.

Following are the types of documents you will provide instead of tax returns. Usually they will require an income declaration along with one other document listed below.

Income declaration
If you qualify for a specialised self-employed loan, then you will complete an income declaration. It is usually around one page where you provide details of the loan amount, term and interest rate, your details including the nature of your business and then your estimate of your annual self employed income or annual net profit before tax. You then sign acknowledging that the lender will rely on your declaration and other documents you provide to assess your ability to meet the repayments on the loan.

Accountant's declaration
If you are in frequent contact with your accountant and they are preparing your quarterly BAS returns and management accounts, they will be in a pretty good position to give their perspective on your current trading situation. An accountants declaration will include how long they have been your accountant, verify the amount of income you have declared and agreed that to the best of their knowledge that this amount is reasonable and accurate. They also acknowledge that they are not aware of any factors which will affect your ability to meet the repayments and the ability to make further comments about your financial position.

BAS Statements
Quarterly BAS statements can show your quarterly gross trading income as well as capital and non capital purchases. Lenders may require two to four BAS statements to help get a picture of your most recent trading history. With the knowledge of the type of business, an estimate can be made of what your net profit will be and this is compared to your income declaration.

BAS statements can be a great alternative if you are behind with lodging your tax returns or if the income in your returns do not accurately reflect your current trading situation.

Business Bank Statements
Similarly to BAS Statements, your business bank statements will help paint a picture of the income you are receiving and the expenses you are incurring. Typically a lender will want to see around 3 months bank statements to give them an indication of your trading situation.

Here at State Custodians, we understand self employed lending. Our Lending Specialists are here to find solutions and can advise you on own in-house self employed home loans as well as from a broad range of lenders. We are online so no need to wait for appointments. You can ask questions and chat with us via phone, email or live chat at a time that suits you. Check out the Self Employed lending pages on our website (https://www.statecustodians.com.au/home-loans/promos/self-employed-home-loans) or give us a call on 13 72 62.
Here are the current home loan rates in the market
Lender

---

Variable
More details
FEATUREDOnline ExclusiveUp to $4k cashbackINCLUDES NOV RBA RATE INCREASE

Variable Basic Cashback Home Loan (Principal and Interest) (LVR < 70%)

Immediate cashback upon settlement
$2000 for loans up to $700,000
$4000 for loans over $700,000

Variable
More details
FEATURED

Up Home Variable (Principal & Interest) (LVR ≤ 90)

Up is 100% owned by Bendigo Bank.
Up to 50 offset accounts
New joiners get $10 by signing up to the app using code UPHOMEYM. (T&Cs apply)

Variable
More details

Variable Rate Home Loan – Refinance Only

Variable
More details

Rate Cutter Home Loan (LVR < 60%)

Variable
More details
4.5 STAR CUSTOMER RATINGSINCLUDES NOV RBA RATE INCREASE

Variable Home Loan (LVR < 90%)

Low rates for purchase and refinancing
Simple online application process
No fees, unlimited redraws, 0.10% offset 

Fixed
More details

Tailored Home Loan Fixed (Principal and Interest) 3 Year (LVR < 70%)

Fixed
More details

Fixed Rate Home Loan (Principal and Interest) 1 Year (LVR > 80%)

Variable
More details

Flexi First Option Home Loan (New Customer) (LVR > 80%)

Fixed
More details
FEATURED

Up Home Fixed 4 Years (Principal & Interest) (LVR ≤ 90)

Up is 100% owned by Bendigo Bank.
Up to 50 offset accounts
New joiners get $10 by signing up to the app using code UPHOMEYM. (T&Cs apply)

Variable
More details

Extra Home Loan (Principal and Interest) (LVR < 60%)

Fixed
More details

Home Advantage Fixed Home Loan 5 Years

Variable
More details

Home Value Home Loan (Principal and Interest) (LVR < 60%)

Variable
More details

Great Rate Variable Home Loan (New Customers) (NSW, ACT & QLD only) (LVR < 80%)

Fixed
More details

Fixed Rate Home Loan (Principal and Interest) 3 Years (LVR ≤ 80%)

Fixed
More details

Complete Package Fixed Home Loan 3 year (New Customer)

Variable
More details

Purple Basic Variable Home Loan (New Customer) (LVR ≤ 60%)

Variable
More details

Real Deal Variable Home Loan Special (Principal and Interest) (LVR < 80%)

Variable
More details

Package Standard Variable Home Loan (Principal & Interest) (LVR < 60%)

Variable
More details

& Basic Home Loan (LVR < 60%)

Variable
More details

Neat Variable Home Loan (Principal and Interest) (LVR < 60%)
Immediate cashback upon settlement
$2000 for loans up to $700,000
$4000 for loans over $700,000
Important Information and Comparison Rate Warning