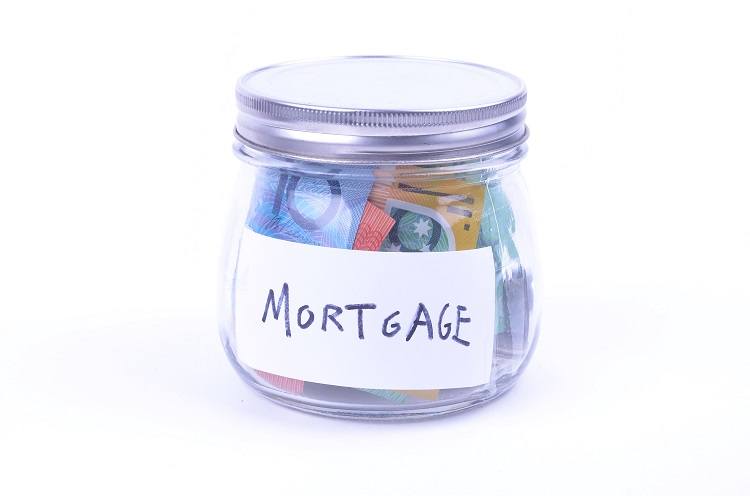 For some people, saving up for a big purchase like a home amidst all their other expenses (or debts) can be an uphill battle. It can take them several years to have enough money available to use as a deposit which can keep them from being able to enter the real estate market.
As housing prices continue to climb year after year, potential home owners can be discouraged from pursuing their dream of their own property, simply because their ideal home has become out of reach for them financially.
For first-time home buyers and those on a tight budget, there's another option: low deposit home loans. As you may have guessed, these loans allow people to borrow more than 80% of the property value.
What are low deposit home loans?
Also known as high Loan to Value Ratio (or High LVR) loans, low deposit home loans are offered by some banks and lenders to individuals who want to buy their own property with only a 5-15% deposit, making the loan much higher than usual, relative to the cost of the home.
While financial institutions can grant loans for up to 95% of the property value, that rate is commonly considered high risk. As a result, potential borrowers are carefully scrutinized on their financial standing and capability to make repayments while still living a comfortable life.
Of course, every positive have its negatives. These kinds of loans usually come with higher monthly repayments, and higher interest rates. There are some cases, however, where borrowers can still enjoy similar rates as a standard home loan. They can also sometimes access features like offset account feature, extra repayments, and fixed interest rates.
It's important to note that due to the tightening grip on money lending, it can be difficult to find banks or lenders willing to take on a low deposit loan.
Who is this for?
This type of loan is suitable for:
First time buyers
Individuals with a small budget
Individuals who don't have the required 20% deposit.
Individuals who are low on funds, but with a decent credit file and consistent deposit activity in their savings account
Individuals who have parents, relatives, or friends willing to be named as guarantors
Why should you consider this (and why not)?
Successfully applying for a low deposit home loan is not a walk in the park. Despite the fact that it gives borrowers the chance to enter the real estate market quickly with below the minimum amount of deposit needed, along with other benefits, there are some downsides that you should definitely take into consideration.
Pros:
A deposit amounting to 5% of the property value is the bare minimum. This means it will only take $25,000 against a value of $500,000, for example, to apply for a loan and acquire a property. It gives borrowers more ability to save up on repayments and other fees, while cutting down the time it takes to begin taking the steps own a home.

Borrowers can have a guarantor. Using your parents' home (or any other person that's close to you) as a security for a loan is a great way to jumpstart your loan application and get the lenders' attention. It's because they have an assurance that they will get their money's worth no matter what happens.

Having a guarantor can also help to avoid paying for Lenders' Mortgage Insurance that can add up to thousands of dollars which can then be used for paying other fees. However, getting a guarantor and being one is not an easy deal. Both parties must have talked it through and know the entire details and would-be consequences should the borrower lose its capacity to make repayments.

Borrowers can enjoy the same features as standard home loans.
Cons:
Banks and lenders see you as a high risk. As such, they tend to ask for proof of evidence that you are financially stable and disciplined enough to pay them back, despite having such a low deposit for a home loan. Generally, lenders will ask borrowers for a savings account statement (usually covering a period of 3-6 months) to check if they are able to make regular deposits into it, commonly called 'genuine savings'. Within that period, they should be able to show that they have managed to save, at a minimum, 5% of the property value.

Individuals have to pay Lenders' Mortgage Insurance (LMI), one of the costs associated with low deposit loans. This is to protect the bank or mortgage lender from any damages if the borrower fails to pay back their loan. If you decide to switch loans, LMI is not transferrable from one lender to another. If you haven't reached an LVR of 80%, you'll still need to pay for this again.

Higher repayments and potentially higher interest rates. Due to the low deposit benefit, borrowers will have to make up for it by paying a much higher amount compared to those who have a 20% deposit.

Your guarantor's assets are on the line. Having a guarantor means it is their responsibility to meet the borrower's mortgage commitments. If the borrower defaults on the loan, their properties will be used by the lenders as a payment to the pending loan.

Just like a standard loan, there are other fees to pay for that are not inclusive in the loan such as application fee, valuation fee, settlement fee, service fee, discharge fee and stamp duty.
How to qualify?
You are almost certainly eligible for a low deposit home loan if you pass the following criteria:
Have a good source of income. Lenders will have to thoroughly check your income to assess your capability to make loan repayments.
Have a stable, steady job. If you are a full-time worker, you must be employed in your current role for at least 6-12 months or working within the same industry in a similar role.
Have a genuine savings of up to 5% of the property value within three months.
Have a clean credit file. All debts must be paid thoroughly and consistently to convince the lenders that you can be reliable to make payments. Also, you should be able to show that you don't have a number of debts in your belt.
Must be able to own assets depending on the borrower's level of income and age. This is just to prove to the lenders that you are of good economic and financial standing.