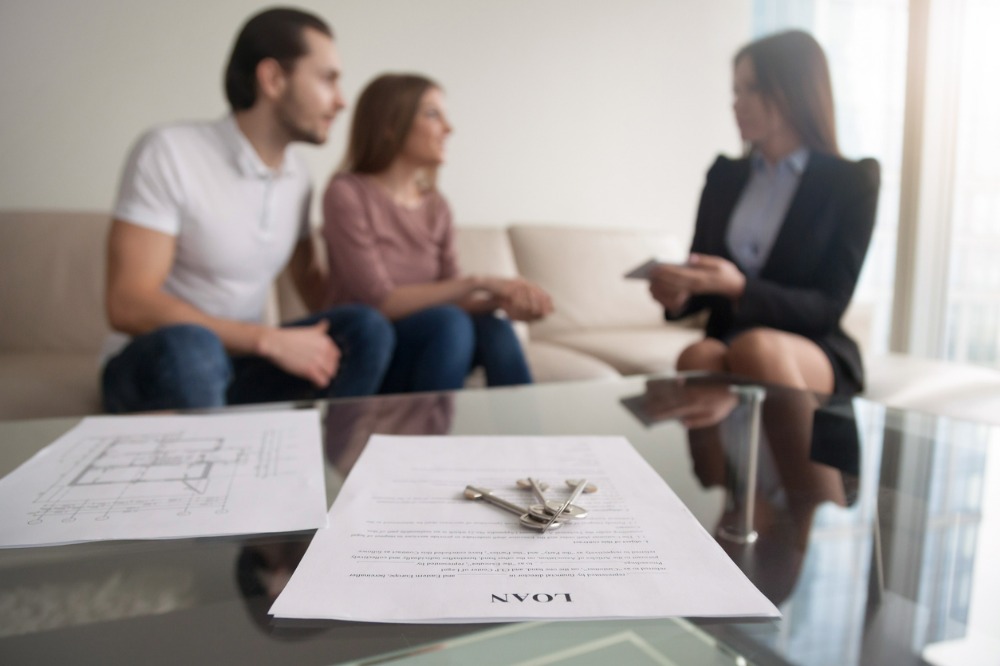 Being self-employed comes with several advantages – you don't have anyone to report to, you have flexibility with your work hours, and the arrangement can be both personally and financially rewarding.
Unfortunately, the benefits sometimes end when it is time to buy a home. Banks and other traditional lenders often shy away from self-employed borrowers because it can be difficult to get a clear grasp of their financial stability. This makes securing a home loan more challenging for self-employed individuals compared to regular salary earners.
However, being self-employed does not mean your homeownership dreams are over – it just means you may need to put a little more effort to get a mortgage approved.
So, if you are among those who has left the nine-to-five grind to be your own boss and feel it is the right time to get into the property ladder, these are the things you need to know about taking out a home loan as a self-employed borrower.
1. Who are considered self-employed?
The Australian Taxation Office (ATO) considers you self-employed if your business is registered as a sole trader, partnership, company, or trustee and you are a director or shareholder of the business. Contractors are considered self-employed if they make contributions to their superannuation and manage their PAYG obligations themselves.
2. How long do I need to be self-employed to qualify for a home loan?
Most lenders will require that your business to be operating for at least two financial years for you to apply for a home loan, same goes if you are refinancing your mortgage. The reason is that this gives lenders two years of tax returns and financial data to determine your borrowing capacity.
If you have been self-employed for less than two years, you can still get approval for a mortgage but there are trade-offs, including higher interest rates and the need to put down a bigger deposit. You may also have limited options as not too many lenders will be willing to grant you a loan. Your best bet would be specialist lenders that cater mostly to self-employed borrowers.
3. What documents do I need when applying for a self-employed home loan?
The requirements vary from lender to lender, but they will typically ask you to provide the following:
Two years' tax returns and assessment notices
Self-certified income declaration, or accountant's statement
Business Activity Statement (BAS)
Proof of Australian Business Number (ABN) and GST registration
Past three months of bank statements, including credit cards, transaction accounts and other statements showing timely repayments
Fully executed contract of sale
4. How do lenders calculate my income?
Without a regular payslip, lenders will rely on your tax returns to work out how much your income is. Different lenders have different ways of going about this process – some get their estimates by averaging two years' worth of income while others opt to take the lower income figure and run with it. Some lenders will also add back written-off expenses in your tax returns to your taxable income.
These potential "add-backs" include:
Additional contributions to your superannuation fund
Depreciation on your taxable assets such as vehicles or investment properties
One-off expenses such as work-related deductions
Net profits you retain in a company
Interests paid on business or personal loans
5. How much can I borrow?
Some lenders offer self-employed borrowers that same loans accessible to regular wage earners given that they meet all income and affordability requirements. This means up to 80% of the property's value without having to pay lender's mortgage insurance. There are some lenders, however, that limit the amount to 60% LVR.
Our borrowing power calculator can give you an estimate of how much you can borrow.
6. Is getting a self-employed home loan the right move for me?
If you can get your finances and the necessary documentation ready in a timely manner, you may be able to reap the benefits of securing a self-employed home loan, including a relatively faster application process. However, you should also be mindful of the drawbacks such as higher interest rates, shelling out a larger deposit, and limited lender options. A professional mortgage broker can give you sound advice to help you decide whether taking this route suits your financial situation.