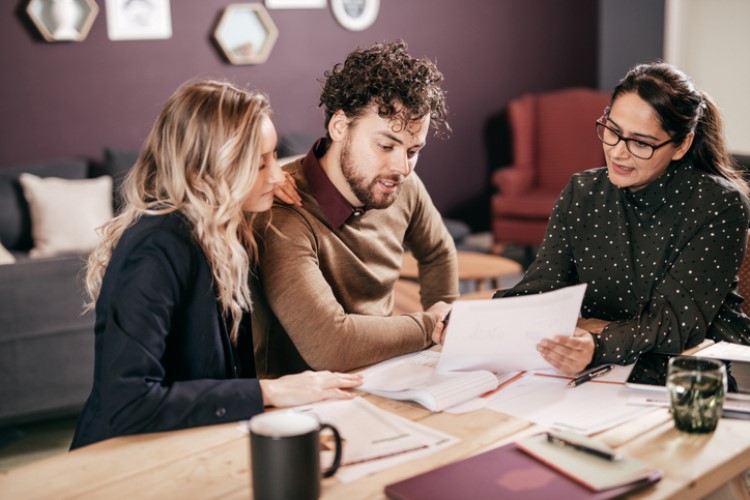 It is a mortal sin to not look around for a more competitive interest rate when shopping for a mortgage product. Just like when you are looking for a home to buy, it is a must for borrowers to carefully research and consider home-financing options to ensure that they get the best deals possible.
If you managed to get a great deal, do not expect it to remain as competitive as the years go by. There will come a time when your current home-loan product would be overshadowed by newer mortgage offerings the market, especially in terms of interest rates.
The lending market is always rife with new players who are willing to go the extra mile to offer lower rates and attractive features to lure potential borrowers. In this case, you might want to talk to your lender about discounts to make sure your home-loan deal keeps up with the ever-changing lending market.
Negotiation is an essential skill. If you want to get an interest-rate discount, you should be able to show your lender that it is worth keeping you as their client. The goal is to focus on the win-win situation that will get you and your lender on the same side of the fence.
How do you negotiate a lower interest rate for your home loan deal?
Find out what your bank is offering its new customers
Lenders regularly offer something new to keep up with their rivals and to make sure that they woo potential customers. It is highly likely for your lender to offer new rates for new customers — this is where you will start crafting your case.
To gain the attention of potential clients, lenders typically offer lower rates to new customers than those being paid by existing borrowers. They even throw in an added home-loan feature to hook interested borrowers.
The best way to find out what lenders are offering their new customers is by looking at their websites or by going to their nearest branch, if they have any. You can take note of these offers and give your lender a call, ask them why you are not being offered the same deal if you have been a loyal customer.
Never be afraid to ask your lender about their current home-loan offerings. At the end of the day, you are a customer and you have the right to clarify with your lender the services you are being given.
One of the common mistakes borrowers make is venting their frustration with their lenders to other people, who might not even help them with their situation. The best thing to do if you think you deserve better is to ask your lender. Sending an email or ringing their hotline might take a little of your time, but if your concerns are addressed, you could gain more than you expect.
Take note, however, that this does not give you the right to be graceless or rude. However frustrated you are, maintain the civility and professionalism when talking to your lender. Be straight to the point and firm that you want to negotiate for a lower interest rate.
Use this tool to know how much interest rates affect your repayments.
Determine your odds of winning at the negotiation table
Being a loyal customer does not mean staying with your lender for as long you can. Loyalty in this case is different and it could make or break your negotiation with your lender.
Before even thinking of proving your loyalty to your lender, see to it first that you assess how you have been as a borrower. From there, determine the odds of you winning the negotiation and getting an interest-rate discount.
Of course, the number-one requirement you have to meet to prove your loyalty is to show that you are consistent — you never missed payments, you are prompt in answering queries, and you strictly follow the rules set by your lender. If you tick all of these boxes, your chances of scoring an interest-rate discount skyrockets.
Another way of gauging your odds is by assessing if your current circumstances are ideal to your lender.
For instance, you are more likely to be considered an ideal borrower if you are an owner-occupier and you already own at least 20% of your property. It is also a plus if you are employed in a full-time position. Your lender will likely be more open to talking about interest-rate discounts if you are paying principal and interest.
On the other hand, do not expect your lender to be as open as they could if you have an investment loan and you are paying on interest-only terms. The likelihood of you getting a discount on interest rate is close to zero if you also do not have a full-time job.
It is also doubtful that you will get a lower interest rate if you negotiate a low-doc home loan. In such cases, it would be better for you to refinance than to waste your time negotiating with your lender.
Check what other lenders have to offer
There is nothing wrong with checking out other home-loan offers in the market. This way, you know where your current mortgage deal stands. Researching what your lender's competitors currently offer will give you an idea how much you are missing out by not negotiating for a better deal.
Knowing what others offer gives you an advantage at the negotiating table — you would know how much you should demand and how much you would likely get.
A great way to see which home-loan providers have the most competitive offers is by checking comparison sites. Compare the market's latest home-loan offerings by checking this tool.
Reach out to a broker
You would not go to war without reinforcements — mortgage brokers would be able to help you find the most competitive loans in the market. If all else fails and your lender does not seem interested in keeping you as a client, chat with a broker and see your options.
By speaking to a broker, you will have access to home-loan deals that might not be advertised to the general public. These finance professionals have access to several lenders and can assess which mortgage offer better suits your financial needs and demands.