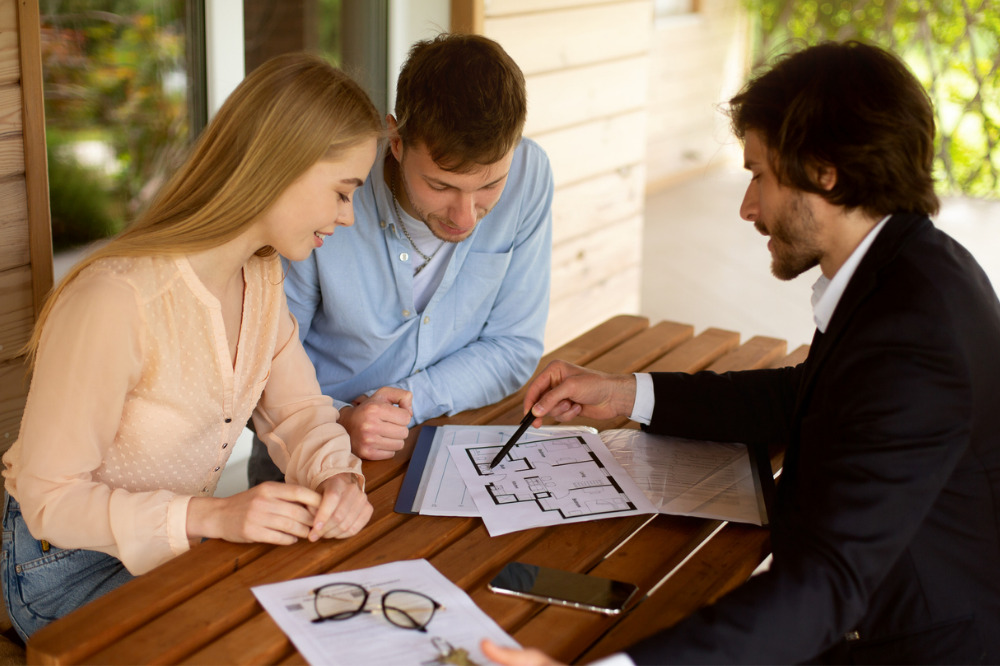 There are two ways that you can go about the home-buying process: if you are someone who is confident enough about your knowledge of the market, then you can afford to take on the process on your own.
However, there's also a way for you to enter even if you are a first-timer who is still learning the ropes — it is by enlisting the help of a buyer's agent.
But what is a buyer's agent and what services do they offer? How much will it cost you to hire one? Let's take a closer look.
What is a buyer's agent?
Buyer's agents, sometimes called buyer's advocates, are licensed professionals who work for homebuyers, acting on their behalf to search, evaluate, and negotiate a property purchase. They also aim to ensure that homebuyers are fully informed as possible and that they do not overpay for their home purchases.
A buyer's agent is an entirely different professional from a real estate agent, who acts primarily for property owners in the sale of their homes.
What services do buyer's agents offer?
Buyer's agents can offer either partial or full services — the latter means they will manage the entire process for you. If you choose to avail of the full suite of services, you can expect your agent to handle the following:
Market Expertise
One of the primary services buyer's agents provide is providing expert advice on the local property market. They are well-versed in current market conditions, property values, and trends.
By leveraging this expertise, they can help you identify properties that match your criteria and budget. Whether you are a first-time homebuyer or an experienced investor, having a buyer's agent on your side ensures that you are making informed decisions.
Property Search and Selection
Buyer's agents dedicate their time and resources to conduct a comprehensive property search tailored to your needs. They sift through listings, attend open houses, and use their network to discover properties that meet your specific requirements.
This eliminates the need for you to spend countless hours searching for potential options, allowing you to focus on other aspects of your life or investment strategy.
Negotiation Expertise
Negotiating the terms and price of a real estate transaction is a critical step in the buying process. Buyer's agents are skilled negotiators who advocate on your behalf. They can secure favourable terms, such as a lower purchase price, closing cost concessions, or additional contingencies to protect your interests. Their experience in handling negotiations ensures that you get the best deal possible.
Due Diligence and Research
Before making any decisions, it is crucial to conduct thorough due diligence on a property. Buyer's agents help by researching the property's history, including past sales, title issues, inspection reports, and any potential liens or encumbrances. Their attention to detail helps you avoid costly surprises after the purchase.
Access to Off-Market Properties
Not all properties are listed publicly and if you want to access off-market properties, reaching out to a buyer's agent is the way to go.
Oftentimes, these agents have access to off-market properties through their industry connections and networks. This gives you a competitive edge in finding hidden gems that may not be available to the public, allowing you to explore unique investment opportunities.
Coordination of Inspections and Appraisals
Buyer's agents coordinate the logistics of property inspections and appraisals — they ensure that the necessary assessments are carried out professionally and on time. This includes arranging for home inspections, pest inspections, and appraisals, all of which are crucial steps in assessing the property's condition and value.
Streamlining the Transaction Process
Navigating the paperwork and legal aspects of a real estate transaction can be cumbersome. Buyer's agents help streamline the process by coordinating with real estate lawyers, title companies, and mortgage lenders, ensuring that all the necessary documents are properly prepared and submitted.
How much will hiring a buyer's agent cost you?
A buyer's agent can employ different pricing models, including a fixed fee or a percentage of the property's purchase price. Since there is no universal industry standard for agent fees, the responsibility for fee negotiations lies with the buyer.
A fixed fee can vary widely, typically starting at $2,000 but potentially exceeding $15,000. The exact amount depends on factors such as the property's value and the scope of services provided. Some agents use a two-part fee structure, which often includes:
An initial retainer fee, which can begin at $1,000 and is determined by the property's value. This fee is payable when you engage their services and serves to cover their initial costs, ensuring they are compensated even if you decide not to proceed with the purchase.

A commission fee, calculated as a percentage of the property's value and paid upon the successful completion of the transaction. This fee typically falls within the range of 1% to 3% and includes goods and services tax (GST).
Why should you hire a buyer's agent?
There are many potential benefits of hiring a buyer's agent. For first-time and inexperienced home buyers, choosing the right agent can reduce some of the stress in the home-buying process. They can help you with the following:
Interpreting sales jargon

Accessing local knowledge if you are relocating or purchasing in a new area

Removing the emotion in the process to ensure you do not make an impulsive purchase

Accessing more properties, including off-market (silent listings) unlisted or pre-market listings before they are advertised

Saving you money by securing the property quickly and at a lower price

Freeing up time that would have otherwise been spent searching the internet, calling agents, and inspecting open homes
What should you look for in a buyer's agent?
When picking the right buyer's agent, it pays to practice due diligence. A good agent should have the right mix of industry experience, knowledge, and contacts. To help you screen a potential agent, you need to ask them these questions:
How long have you been a buyer's agent?

What are your qualifications as a buyer's agent?

What are your most recent purchases?

What experience do you have in the area I'm searching in?

Can you provide recent testimonials or references?

Do you own a property yourself?

Do you have the contacts to find the property that best suits my needs?

Are you an accredited member of the Real Estate Buyer's Agents Association of Australia or other relevant industry association?
In today's competitive housing market, having a good buyer's agent can play a crucial role in helping you find your dream home or investment property at the best possible price — so take time to thoroughly screen potential candidates. The right buyer's agent should have the right mix of industry experience and interpersonal skills, making your home-buying journey a pleasant and convenient one.