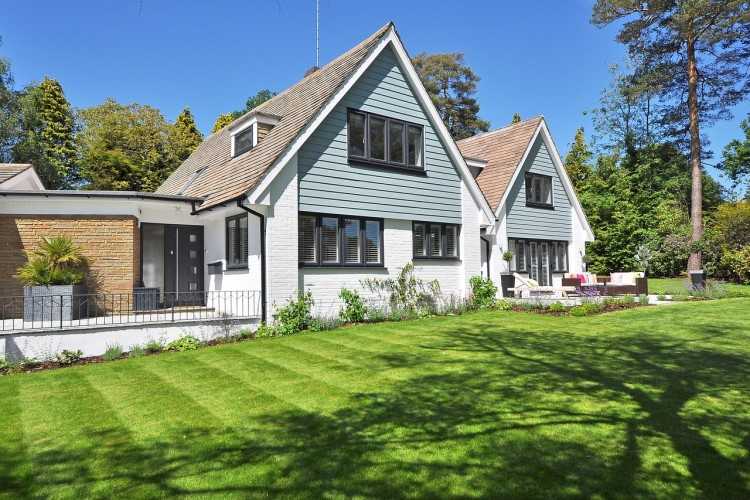 We all know that buying a home involves a big financial outlay, but few of us are aware of just how long the docket can run. Here's how to prepare for the costs ahead.
Federal and State governments may be handing out incentives left, right and centre, but this doesn't mean that you no longer need to prepare an extensive cost analysis before buying a home.
The costs involved in buying a property can go all the way up to 11% of the purchase price for some people. If you have a $44,000 deposit for your $400,000 home, that's your entire deposit spent on costs.
If you're a first homebuyer, the costs are eased by the First Home Owner Grant, but bear in mind that the miscellaneous expenses could really weigh on your finances.
Appliances, furniture and renovations can all eat away at your savings, and so, it pays to be prepared with a solid budget detailing your planned expenses before leaping into the property market.
Upfront costs
Upfront cost can take up to 7% of the property price. This means for a $400,000 property, you're looking at around $28,000.
As an upgrader or a property investor purchasing a $400,000 property, you need to factor in about $16,500 for stamp duty bills. If you're borrowing more than 80% of the purchase price, you also need to allocate about $8,000 in lenders mortgage insurance (LMI).
As a first homebuyer, you will get stamp duty concessions so your costs will be a lot lower.
As lenders continue to tighten their lending criteria, it's imperative that first homebuyers have a large enough deposit before launching into home ownership. Today, you will need at least a 5% deposit, says Kit Wong, office manager at Nationwide Mortgage.
"No deposit loans and 100% home loans are now rare. Most lenders will only lend up to 95% LVR and require the borrower to prove 5% in genuine savings," says Wong.
"This means the money saved has been appreciating continuously over three to six month period. This is important because shows a level of reliability and responsibility."

Research is key
The banks and lending institutions will do their checks and assess your financial situation before they approve you for a home loan, but you'll need to do your own assessment of the total costs involved before buying a home.
There are many great online tools that can help you budget for the costs of buying a home (like the Income and Expenditure Worksheet on www.yourmortgage.com.au) and it really pays to check them out.
Enlisting the help of an accountant, mortgage broker and legal representative can also help you identify the different costs that you might incur at each stage of the home buying process.
For first home buyers, these experts can explain how to put your savings and First Home Owner Grant (FHOG) to their best use for your circumstances. For example, if you've got enough savings for your deposit, you might consider using your FHOG to cover settlement costs and keep a buffer for emergency repairs on your new property.
However, your mortgage broker or accountant might suggest taking it straight off your mortgage amount to reduce your loan to value ratio (LVR) and the overall Lenders Mortgage Insurance (LMI) cost.
Obviously the more you pay off your mortgage upfront, the less interest you will pay overall, although if you have no savings left after the purchasing the home you might be in strife if any large expenses pop up.
So, different cost structures will suit different borrowers and it pays to get the right advice about your own situation before proceeding through the home buying process.
Breakdown of costs
Homebuyers will usually incur two types of costs: the fees and charges involved when arranging their home loan and the costs involved with the purchase of the property – such as legal and inspections costs.
Home loan costs
When applying for your home loan, it pays to be aware of what purpose each fee serves and how much they costs, because definition of each cost can vary dramatically, from lender to lender.
Application fees may be referred to as establishment fees, and settlement fees may sometimes be referred to as the lender's legal fees. To further complicate things, an application fee can sometimes include your settlement fee, document preparation fees and a valuation fee.
"Lenders try and make their fees and charges transparent for borrowers, but each lender might call their fees something different and some fees might still catch you by surprise," says Sarah Eifermann from SFE loans.
"This can be confusing and prevent people from budgeting properly. So it is all about reading through the terms and conditions of your home loan contract and making sure you know what each fee or charge means."
Eifermann says your mortgage broker should be willing to provide a list of the costs involved in getting your home loan.
"Ask them to present the comparison rate schedule for your home loan product to see how it affects the true cost of the loan," she says.
Particular products will incur different upfront and ongoing costs and knowing what you want from your home loan can prevent you from getting caught in traps and pitfalls of the loan, and in essence costing you less in the long term.
"Remember to consider your exit costs. Your loan might be the best option for you to begin with but it can cost you a fortune when you want to get out of it," says Eifermann.
"Aim for the best home loan solution for the long term. If you want to avoid this altogether, try and find a loan with a lower discharge fee that still meets your needs."
The Costs of Buying a Home

Property price:
$400,000 property
Mortgage details:
$360,000 home loan at 5.50% 3-year fixed interest rate
One off government fees

Transfer Registration (fee charged by State Gov to cover
transfer of the title of your new property):

$90
Stamp duty on property purchase:
$16,719*
TOTAL:
$16,809
One off home financing fees
Mortgage Registration:
$90
Loan Establishment Fee:
$600
Settlement Attendance Fee:
$100
Lenders' Mortgage Insurance Arrangement Fee:
$20
Lenders Mortgage Insurance (LMI)*:
$5,328
Rate Lock Fee*:
$395
TOTAL:
$6,533
One-off property costs
Valuation of property:
$200
Conveyance Fee (or Solicitor):
$1,000
Research & Property Advice:
$6,000
Removalist Costs:
$1,000
Building Inspection Report:
$300
Pest Inspection Report:
$200
Connecting telephone and internet:
$100
TOTAL:
$8,800
Yearly Property & Mortgage Costs
Mortgage Repayments:
$24,528/yr ($2044/month)
Contents Insurance:
$100
Strata fees/body corporate (incl. Building insurance, garden maintenance):
$2,000/yr
Council costs & water rates:
$1,000/yr
TOTAL:
$27,628
TOTAL COSTS YEAR 1:
$59,770
*Average stamp duty for a $400,000 property with a $360,000 home loan in Australia. Calculations determined by using www.yourmortgage.com.au online stamp duty calculator.
1. Financing costs
This is a one-off upfront cost to establish your loan. It is sometimes called an application fee and can often cover the cost for one valuation, bank legal fees and settlement attendance fees for the bank.
Cost: $600–1,000 (costs can sometimes be reduced by applying for your home loan online).
Valuation fee/security assessment fee
Your lender will employ an external valuer to do an assessment on the property you're purchasing. This will determine how much the lender is willing to lend you, as the borrower and potential homeowner
Cost: around $200–250.
Lenders Mortgage Insurance (LMI):
LMI is charged by most lenders where the homebuyer is borrowing more than 80% of the loan to value ratio (LVR). This is paid by the borrower, yet if you default, this insurance covers the lender (not you as the borrower) for any difference if the property is sold for less than the outstanding amount on the loan. After the property is sold, you'll be required to pay the same amount to the mortgage insurer, despite the fact that the lender has been covered for their loss.
Cost: 1–3% of the loan amount. For a property worth $400,000, with a $380,000 mortgage, LMI = $8,056 (according to the online LMI calculator at www.yourmortgage.com.au).
Income protection insurance
This type of insurance protects you as the borrower if you get sick or injured and are unable to earn income to support your mortgage repayments. It's important you take this out from the day that you sign the mortgage and property contract.
Cost: around $500 (and up depending on your income).
If a guarantor is putting up security towards your home loan, you'll be charged a fee.
Cost: usually around $200 per borrower named on the loan account.
A fee paid by fixed rate borrowers on application for a mortgage. By paying a rate lock fee, your rate will be locked from application and will incur no other increases before you begin your first repayment.
Cost: around $400.
Document preparation fee/legal charges
Your lender may charge a fee to prepare your home loan documents before the contract is approved.
Cost: $200–300.
Bank legal fees (or settlement attendance or disbursements fee)
This is the fee charged by the lender for a solicitor to be present at the settlement to let go of the bank's money. It is up to your lender to decide if the fee is necessary.

Cost: $100–300.
Often when you buy a house, the vendor will have a list of things they want paid, such as outstanding rates or water bills to let them clear the property at settlement time. Your bank can pay these bills from your purchase cost via bank cheques.
Cost: around $10–15 per bank cheque.
TOTAL COST: $9,666-11,021*
*Minimum calculation includes one bank cheque and excludes rate lock fee and security guarantee fee. Maximum calculation includes one bank cheque, one person on loan account for security guarantee fee purposes and rate lock fee.
2. Property costs
A buyer's agent works exclusively for you as the home owner to find, negotiate and purchase a property to suit your wants and needs. They have all of the research tools and contacts at their fingertips and will track down the right home for you, generally within a short 45–60-day window. Homebuyers usually take six months to do the same job. They can often swoop in on properties that aren't even on the market yet and get you in ahead of the competition.
Cost: 1–2.5% of the purchase price (this is usually the amount you'll save by using a buyer's agent to negotiate on the sale price). For a $400,000 property this would be $4,000–10,000.
Building and pest inspection/strata report inspection
A building and pest inspection (for houses and separate dwellings) or a strata report inspection (for units and strata dwellings) is strongly advised. These reports will provide information on the structural integrity of the building (including pest infestations for houses) and inform you of any problems which might bring costly repairs later on. For a unit block, a strata report inspection will let you know what work has been done on the building and if any is planned for the future (including all costs paid and due to be paid).
Cost: $350–700.
Hiring a solicitor or conveyancer is a must. Although there are DIY conveyancer kits available online, there's just no substitute for the real thing. The main difference between a solicitor and a conveyancer is their form of expertise and in turn, the price of their service. A qualified conveyancer is limited to preparing the legal documents and giving legal advice in regards to property transactions, whereas a solicitor can provide a wider range of legal advice.
Cost: A conveyancer will cost you between $1,300 and $1,800 and solicitors can cost up to around $2,500.
On top of the purchase price of your property, you'll most likely be asked to pay a 5–10% deposit upfront, especially if you buy via auction. This will be specified on the Contract of Sale, but can be negotiated down in some cases, to reduce upfront costs.
Cost: for a $400,000 property this would be between $20,000 and $40,000.
This is technically called transfer duty. It is the state government's fee for transferring the land from one person to another.
Cost: For a $400,000 property, the stamp duty would be $13,490 (according to calculators used by the NSW Office of State Revenue: http://www.osr.nsw.gov.au in March 2009).
When you buy a property you're required to pay the vendor the remaining yearly or quarterly rates, such as water and land. These will begin from the date of settlement and will be individual to the property and area.
As part of the process of getting a home loan, you'll be required to organise what is called home buildings insurance, effective from the day you exchange the Contract of Sale (or the cooling off period ends). On top of this, you should also consider taking out contents insurance, effective from the day you move into the home.
Cost: This will be individual to the homeowner. Remember to get at least three different quotes.
A professional removalist team will take the stress out of the process, although costs can be reduced by hiring a trailer or truck to move your home contents DIY style.
Cost: professional removalist – $500-1,000 (or more).
TOTAL COST: $39,640-67,690*
*This is a minimum to maximum calculation and is not specific to any one individual homebuyer's costs incurred when buying a home. This example should be used as a guide only. Where prices have been suggested according to the property price, a value of $400,000 has been assumed. This example does not include rates and insurance, nor any miscellaneous costs endured by individual homebuyers.
Stamp duty estimator state by state (non first homebuyer)
Stamp duty for $360,000 loan and $400,000 value property in AU $

Stamp duty on amount borrowed

Stamp duty on property purchase

Transfer fee incurred

Total amount payable

ACT

0

15,000

160

$15,160

NSW

1,381

13,490

64

$14,935

NT

0

18,800

90

$18,890

Qld

1,160

7,750

587

$9,497

SA

1,249

16,330

1,988

$19,567

Tas

1,250

13,550

131

$14,931

Vic

0

19,660

1,074

$20,734

WA

1,387

18,505

147

$20,039

Average

$6,427

$15,386

$530

$16,719