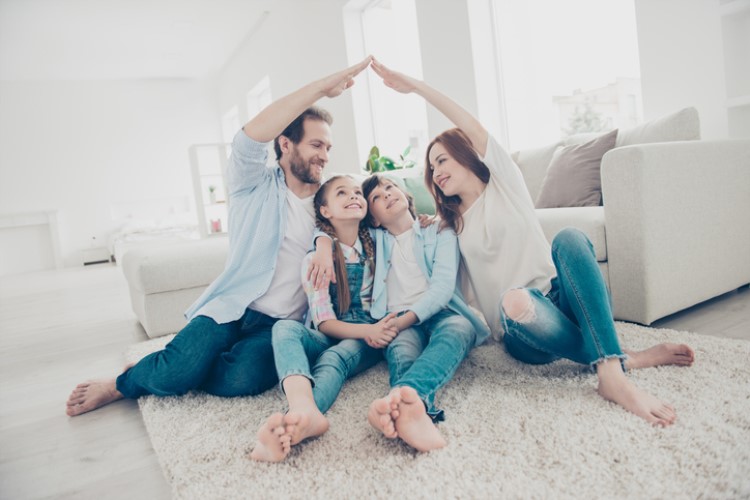 A growing family needs a house that provides not only shelter but also functionality — as they go through life stages, a family home should be able to cater to everyone's ever-evolving needs.
When looking for a family home, the golden rule is to not settle for anything less. You would not want to buy a house only to renovate it a few years after just because it does not serve its purpose anymore. The key is to know what to look for: what home features do you think will be a must for the needs of your growing family?
1. A spacious yard
Having a space to do outdoor activities is essential for any family home. A spacious backyard can be a place where your children can enjoy some outdoor games, play with pets, and exercise. You can also use your yard to host barbecues and parties, make a small garden, and create a workshop area.
You can also set up an outdoor living space if you have a spacious backyard. Adding a patio or deck boosts the value of your property — when it is time to sell, you can expect a high return on investment with these added features.
Another advantage of having a backyard is that it provides you with a provision that you can use to extend your house in the future — as your family grows even bigger, you might need to build an extra room or two.
Also read: how can you boost your house value
2. A bedroom for each family member
Deciding the number of bedrooms you want in your home is crucial, especially if you have many children or if other relatives are staying with you. If you have regular visitors, there is also a need to have a room that can easily be transformed into a guest bedroom.
There is nothing wrong with having your children share one bedroom. However, as they grow up, they might demand a space of their own. One solution to this is to get a house with big bedrooms. This way, when the time comes, you can divide the rooms into two to create separate spaces for your children. However, it is still ideal to provide your children with their own bedrooms.
As for the master bedroom, see to it that it has enough space for a small study or a small working space, especially if you do not have enough rooms for an office.
3. An open-plan kitchen
Considered the heart of the home, the kitchen is one of the most frequented rooms in every home.
When choosing a family home, it is essential to consider the layout of the kitchen — go for an open-floor design that has no extra walls or corners. This type of layout will prevent overcrowding and will make it comfortable for you and the members of your family to do their assigned chores, from cooking to washing the dishes.
Functionality and efficiency are two of the key factors that make a great kitchen design. The kitchen must follow the golden triangle rule — given that the sink, stove, and refrigerator are the three main elements of the kitchen, they should be placed at points that make an imaginary triangle. It is also necessary to put the fridge in an area where members of the family can easily access without disturbing anyone who works in the kitchen.
Storage is also crucial in any kitchen. You should have enough space for pantry items, utensils, cooking tools, and dinnerware. Overhead cupboards are a great addition as they utilize the idle area just below the ceiling.
Check out Your Mortgage's home-buying guides to help you understand the latest trends in the housing realm.
4. Lots of storage
A household with a lot of members will need a lot of storage space to keep their stuff neat and organized.
Big families have the tendency to clutter, but you can avoid this by ensuring that all item classifications have their designated storage place. For this, you have to utilize every bit of space inside your home to create storage spaces. Shoes could be in one corner while books could be housed in a bookshelf.
Each bedroom should contain shelves and drawers that your children can use to organize their personal things. You can teach them how to store their clothes, shoes, books, toys, and other stuff properly if you provide them with the storage they need.
As mentioned earlier, see to it that your kitchen has multiple storage options. Use cabinet organizers to maximise each space. Place dangerous items like knives and other cooking tools in an area that is not easily reachable by children. Food should be stored in a pantry cabinet that is secured — you do not want to attract pests and cause health hazards.
It is also vital to have organizers and shelves in bathrooms. With a big family, you have to provide everyone a place where they can keep all their personal hygiene items.
5. Laundry rooms
You'll never know how handy laundry rooms are until you live in a house packed with people. You and your family go through so many clothes every day, especially your children, who might have a lot of activities outside. While having one laundry area is not really a bad thing, it is not enough when the clothes start to pile up and make a mess.
If you are looking for a two-story home, make sure that the house has two laundry rooms: one in the basement or on the ground floor and another upstairs. You might think this setup is excessive, but each laundry room actually has its own purpose.
The first laundry room, preferably the one located on the ground floor, should be used for heavy laundry work like washing bed covers, curtains, and dirty sports gears or gym clothes. The second laundry room upstairs can be used for regular day-to-day clothes. You can also teach your children to do the laundry on their own if you have a separate washing area
You can also find the best home loans to help you finance your dream family home by going here.
6. Entertainment den
An entertainment den is also a must for a growing family — it can be a place where your children can play with their toys and video games, and it can also be where the whole family can bond over popcorn and the newest horror movies. Your kids can entertain their friends in this room too.
When looking for a family home, consider those with a provision for an entertainment area, big enough that it can fit the whole household comfortably. Make the room cozy by splashing the room with dark hues, add adjustable lights, placing a large sofa with lots of pillows, and covering the floor with carpet.
7. Multiple bathrooms
Waiting for your turn to take a shower or use the toilet is quite frustrating, especially during busy mornings when everyone has to be ready at a particular time for school and work.
The number of bathrooms a house has should be one of the top priorities of home buyers. You can have a separate bathroom inside the master bedroom while your children can share a bathroom outside their rooms. An extra bathroom for guest is also a great addition.
Are you ready to buy a family home but you cannot decide where to buy? Find a Mortgage Broker Near You to help you find affordable suburbs!