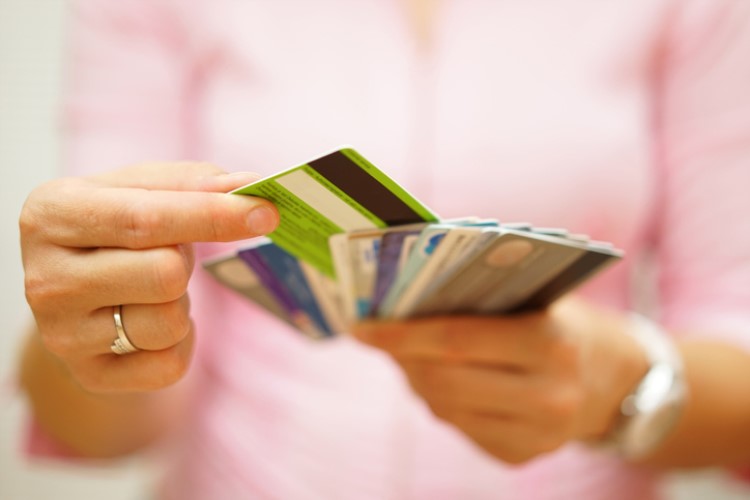 Many would-be homebuyers are excited to take the first step towards their Great Australian Dream only to be hindered with a big hurdle: managing their existing credit card debt.
Applying for a home loan is a commitment that takes years, decades even, and it is a great move to start it with a clean slate.
Guide to get rid of your credit card debts
It all comes down to a financial game plan if things are to change for the better. Here are the steps that can help you manage your existing credit card debt and pay them off before applying for a home loan.
Step 1: Make a list of your existing debts and set a goal
It is crucial that you have a clear picture of how much debt you are actually in before making your next move. This is particularly true for those borrowers with multiple credit cards. You have to make a list of all your credit cards and sort them according to their outstanding balances and interest charges.
Once you have an idea of how much debt you are dealing with, the next thing to do is to set a timeframe. How long are you planning to pay for them? Set a reasonable deadline that will not necessarily make you financially worse off. It is also crucial to know that your credit card payments affect your credit score.
Step 2: Choose which credit card to pay off first
If you don't know where to start, one of the best ways to approach your credit cards is to prioritise them. There are two ways to go about this; start with the card that is subject to the highest interest rate, or the one with the least debt.
If you choose to make extra repayments to the card with the highest rate, you will prevent yourself from incurring more interest charges. You can also shorten how much time it takes to pay off that particular card.
However, it can also be practical to deal with the card with the lowest outstanding balance first. Paying off one credit card will give you a sense of accomplishment, allowing you to focus on your remaining debt.
Also read: Considerations when getting a credit card
Step 3: Minimise the usage of your credit cards
This is an essential step in getting rid of your existing debt. You have to guarantee that you will cut back on your credit card usage. As much as possible, use only one credit card and use it only when needed. The key here is to prevent your debt pool from growing again.
If you do not use cash and want to charge your day-to-day expenses on your card, try to use a debit or cash card instead. This will help you develop discipline in spending as you're only spending money you actually have.
Strategies to manage your credit card
You can employ other strategies to make sure that you stick to your goal of paying off all your credit card debt.
The process may not be easy and will likely involve drastic changes in how you live your life. But as you pay off your credit card debt, it will help you develop the commitment and patience needed to take on a home loan.
Also read: How your credit cards could impact your home loan
Here are some strategies you can employ to manage your credit cards more efficiently:
Make a budget
When you plan your budget, you need to consider two important things: your income and your essential monthly expenses. Start with how much you earn every month from your salary, investments, and other sources of income.
In terms of cash outflow, you have to focus on what needs to be paid on a regular basis first — lay out all the necessary monthly expenses such as water and telephone bills, electricity charges, rent, groceries and supplies, and transportation costs. Consider cutting unnecessary costs like gym memberships, lifestyle subscriptions, and some leisure spending.
From there, see how much you can squeeze in monthly to pay off your debt. You need to make sure that you allocate as much as you can to avoid paying huge interest. The higher the amount you allocate to service your debt, the quicker it will take you to settle it.
However, do not forget to leave a portion for emergency purposes. You would not want to be empty-handed should unforeseen circumstances happen.
Reel in unnecessary spending
Temporarily cutting back on daily takeaway coffees and lunches throughout your working week can save you a sizeable sum. Or switching your summer gym membership for the outdoors is also a good strategy. Whatever money you pull back from the budget can be classified as 'extra income' and put towards paying off your credit card debt.
Organising your expenses into an easy-to-read document is also effective in stopping further use of your credit cards while maximising paying them off. You are able to understand your spending habits and gain more control over them. It's also important to refrain from carrying your credit cards around during this process, as the sparkly plastics are known to make consumers more inclined to impulsively purchase items they would have otherwise considered expensive or 'over-priced' if they happened to have carried cash.
Tracking all your spending also helps remind you to aim to live within your means – an important mind-frame to embody if you are to cut ties with your credit card debt.
Set up automated payments
Another foolproof strategy is to set up automated payments. This will ensure that you do not miss payments.
You can contact your bank to set this up for you. Having this will make sure that you pay your dues on time, automatically deducting the payment from your bank accounts. Setting up automated payments also helps you stay committed to your goal.
Consolidate your debt
Consolidating all your credit card balances into a single debt is an excellent option if you want to keep things simple. There are many ways you can consolidate your debt, but the most common way is to take out a personal loan from a bank or credit union and use the amount you get to pay off all your outstanding balances.
Although this may mean a longer loan period, it wipes off your entire credit card debt and stops interest rate charges.
You can also open a balance transfer credit card and transfer all your debts there.
One way is to take advantage of the promotional 0% per annum interest rate, obtained when moving your individual credit card debts across to a balance transfer credit card. This interest rate pause will alleviate some of the pressure off payments, without needing to worry about the debt increasing.
But to reap the most benefits from the 0% interest rate, you need to make sure you pay off the debt within the lifespan of the promotion, which is usually for a period of 12 months but can vary between banks. It's important to keep in mind that a bank can charge you up to 25% interest per annum if you haven't paid off your card within the promotional period – and be aware of certain usages of your card, as these can cause the interest rate charges to kick in again.
Lower your credit limit
Dealing with credit card debt might be overwhelming for some — if ever you feel like the debt trap is already affecting your well-being, try reaching out to your credit provider to work on a new arrangement. Perhaps you can renegotiate the terms of your loan. Lenders are generally willing to give a helping hand to ensure that you do not default on your loan.
When you decide to keep one of your credit cards for emergencies and online payments, be sure to lower its limit. This will help you control your credit card use. Be careful, however, given that lowering your credit limit might harm your credit score.
Reach out to your credit card provider
Dealing with credit card debt might be overwhelming for some — if ever you feel like the debt trap is already affecting your wellbeing, try reaching out to your credit provider to work on a new arrangement. Perhaps you can renegotiate the terms of your loan, ask for an extension on your payments, or apply for financial hardship provisions. Lenders are generally willing to give a helping hand to ensure that you do not default on your loan.
Seek expert help
If all of these things are too much for you, do not hesitate to pick up the phone and reach out to financial experts. They will be able to help you assess your overall financial health and determine strategies on how to settle your debts. These experts can also assist you in finding the right home loan according to your capacity and needs.
You can also phone the financial counselling hotline on 1800 007 007 to get help.