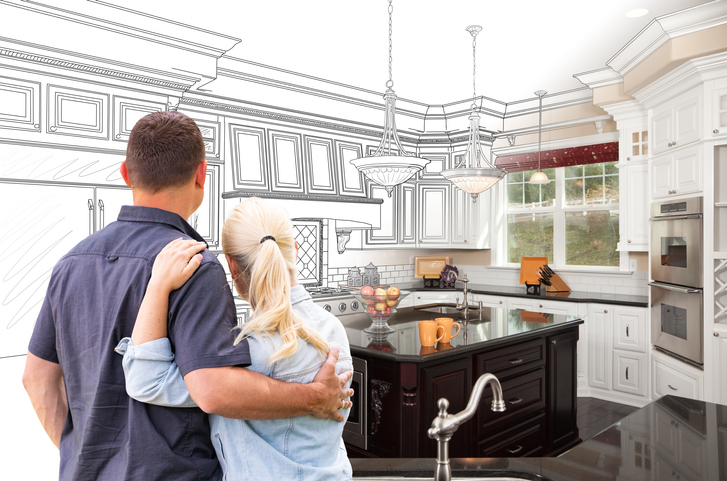 The kitchen is probably one of, if not the most popular room Australians love to renovate. Given that it is one of the most frequently used rooms in the house, giving it a facelift can add substantial value to a home.
Kitchen renovations tend to be very costly compared to other projects. A 2019 study by Houzz showed that the median spending for kitchen renovations ranges from $17,500 to $20,000. Still, there are cheaper things you can do to give your kitchen a new twist. If you are thinking of updating your kitchen, here are the things you should take into consideration
Changing your kitchen's floorplan and flooring
You have to think twice before deciding to change the layout of your kitchen. While the simple moving of appliances to another location is no big deal, changing electrical sockets and plumbing points could require serious effort and money.
In terms of flooring options, consider not just the style and finish but also the comfort and safety, given that the kitchen is usually the busiest place in the house and needs constant clean-up. Vinyl flooring is the best bet in terms of practicality and price, but you can explore other affordable options such as laminate floorboards and linoleum.
Buying new appliances
Buying appliances should not really be at the top of your priorities when it comes to renovating your kitchen. However, it still pays to check which ones are still in good shape and which ones need replacing. Take note that the average lifespan of kitchen appliances is typically around seven years.
If you do decide to buy new appliances, you should consider energy-efficient ones. This will help you save on your electricity costs in the long run.
It would help if you also think of the style of the appliances. If you are aiming for a specific theme for your kitchen, it is better to go for appliances that can seamlessly match your room design.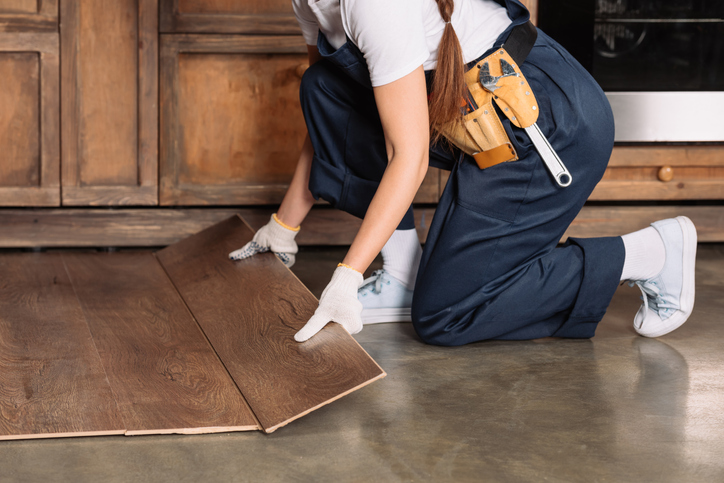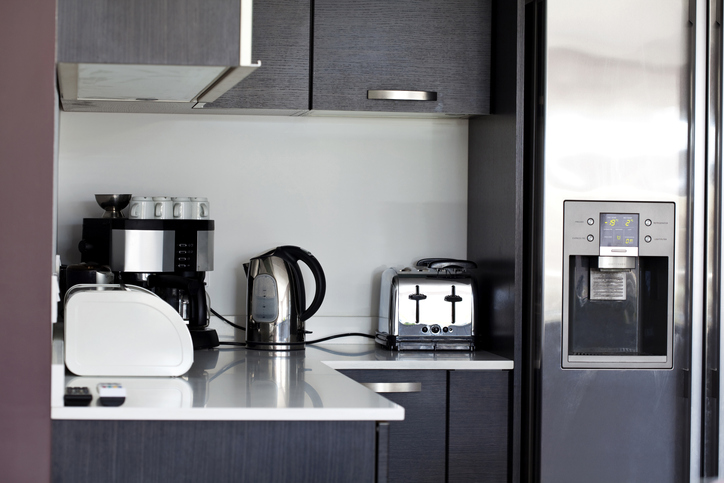 Updating your cabinetry
Your cabinets contribute immensely to the overall look and feel of your kitchen. If you already have a vision in mind and you are finding it hard to find the right style of cabinets, you can just get standard ones and have them repainted and their handles replaced. Not only is this cost-effective, but it also provides you with flexibility when it comes to aesthetics.
This strategy can also work with existing cabinets. Splash some paint, attach new cabinet doors, and add new knobs to make them look brand new again.
Also read: 7 tell-tale signs that your house needs renovation
Figuring out the kitchen's new lighting
Lighting does wonders in any room, and the kitchen is no exception. You have to consider the room's natural and artificial sources of light. If you think your existing windows already provide sufficient natural lighting during the day, then you can just worry about positioning the elements of the kitchen.
In terms of artificial lighting, go for modern recessed lights that can easily illuminate the whole room. They are simple and can go with any kitchen design. Get the ones that are dimmable, as different light settings can change the ambience of the room. If you want to highlight certain areas, like kitchen islands, you can install a few pendant lights.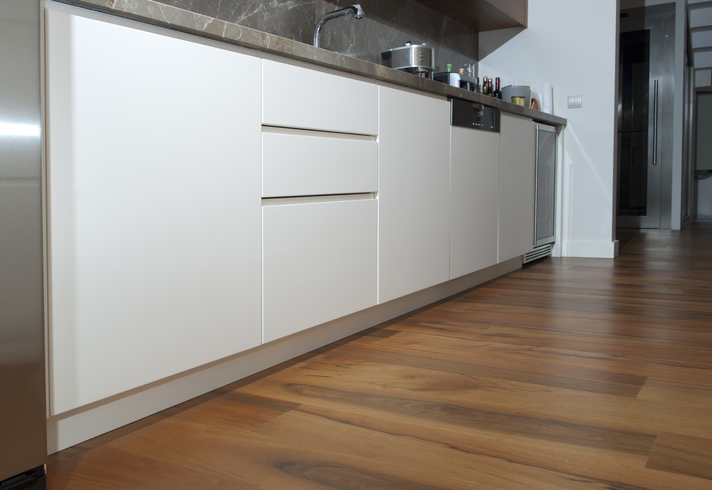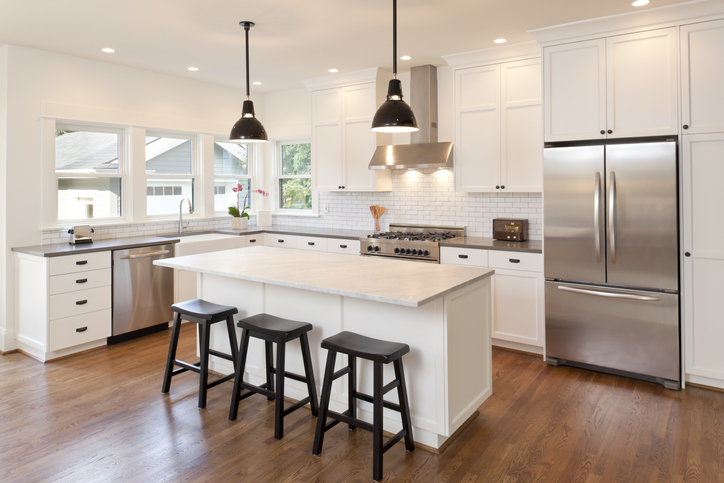 Choosing the right countertops and splashbacks
You can never go wrong with laminated countertops if you are on a budget. They exist in different designs and colours, allowing you to match your benchtop to the kitchen's overall character.
For a more rustic feel, you can consider getting bamboo countertops. They are eco-friendly and are not that hard on the budget. Go for polished concrete for a more industrial look. If you have the extra funds, you can look for sealed granite or porcelain.
Splashbacks will complete the look of your kitchen. Ceramic tiles are usually the way to go. There are a variety of designs and patterns to choose from that can easily adapt to your kitchen's design.
Repainting the kitchen's walls, cabinets, windows, panelling, and tile is also an easy solution to give the room an instant transformation.