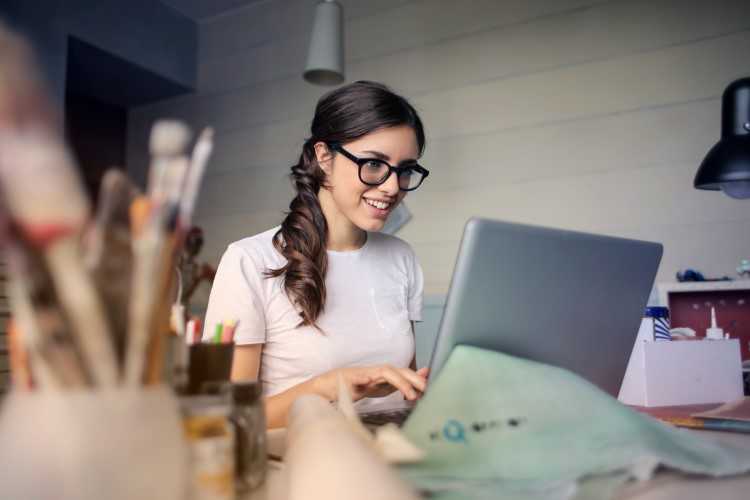 Refinancing may also give you more financial capacity to not only pay down your home loan faster but also invest into another property asset.
Sometimes referred to as switching your loan, refinancing allows you to look for a home loan product that offers a more competitive rate and suits your current financial circumstances.
But as this will require you to scour the market for a new, opportune loan product, a qualified and professional mortgage broker is always the recommended first contact; exposing you to a wider range of lenders and connecting you with one that can help you achieve your financial goals.
There's also the current economic climate to take into account as the effects of COVID-19 impact household incomes, with some borrowers losing their jobs overnight and having to assess their financial standing.
Some banks have already come forward with restrictions in an effort to help prevent loan applicants who would most likely not be able to keep meeting their monthly repayments from having to default on their home loan in the near future (which is generally being determined by how vulnerable their incomes are during this time and the nature of their employment).
Obtaining a refinance may not be as smooth of a process under the current circumstances, but there is still room to get in touch with your lender or meet with a mortgage broker who can directly contact your bank and negotiate a lower rate – which, in light of the relief packages that lender's have rolled out for customers and the RBA cutting the rate to a new low, may be more straightforward than you think.
However, for borrowers who already have a good record with their home loan repayments and haven't had their income in COVID-19's firing line, refinancing could still be an option right now. Aside from looking for a better home-loan offer, you can refinance to consolidate all your debts into your mortgage. You can also switch your lender if you are planning to take on significant purchases like buying a car or funding a home renovation.
Borrowers who may be struggling with mortgage repayments also have the option to refinance to an extended loan term, spreading their monthly repayments over a longer period of time and consequently reducing the monthly repayment slip.
But is there a right time to refinance?
And how long do you have to wait before you can refinance your home loan?
In fact, there is no definite right time for you to refinance — you can even refinance within the first year of your home-loan approval. However, there are certain things you can do to make sure that your decision to switch is worth all the effort and fees that you have to shoulder.
Timing your refinancing with the equity on your home
One of the very first things you should consider when refinancing your mortgage is the equity you have already built up in your home. Equity is the difference between your property's value and the amount you still owe on your property.
You will be in a great position to refinance when you have at least 20% equity in your home. Equity is one of the things lenders look to assess the risk of lending you money. This means that the higher equity you have on your property, the higher the chances of you getting a more competitive deal.
While many lenders allow you to borrow as much as 95% of your property's value, it is still advisable for you to only borrow 80% at maximum ­– in time, this will give you better chances when refinancing.
If you still have a long way to go before you reach the minimum equity, don't fret, as you can still apply for refinancing. However, your bank will require you to shoulder a lenders mortgage insurance (LMI) policy again. LMI is an expensive premium – it can cost thousands of dollars, which may defeat the purpose of refinancing.
LMIs are not transferable to another lender when you refinance. However, you can check with your bank if rebates are possible when you terminate your LMI. It is important to note, though, that most policies do not offer rebates when the loan is already one to two years old.
Waiting for your fixed term to finish
As a rule of thumb, it is a must for you to reassess your home loan every two to three years so that you can ensure that it's still fulfilling your goals and providing you with a competitive rate. A qualified and professional mortgage broker will be able to compare your current home loan with other home loan products that are currently in the market, and check for their mortgage refinancing comparison rates and other loan features.
If you have locked in your loan over a fixed period, it would not be a good idea to refinance within the term. This is generally because most banks charge exit fees when you decide to switch to another lender while still being in a fixed period. The strategy here is to start looking for refinancing options only in the last few months before the fixed period expires.
Watching the interest-rate movements
A slight increase in interest rate can make a significant change in your monthly repayment, by up to a few hundred dollars that can easily amount to thousands in yearly savings.
When your lender hikes your loan's rate more than what was set by the Reserve Bank of Australia, consider refinancing your loan to another lender with a more competitive rate.
Be careful, however, when making decisions based purely on interest rates. Consider the costs of switching a loan before you go after a cheaper rate, as there are instances wherein it would be better for you to stay put and wait for a better position to refinance.
Use our financial calculators to find out costs you may need to know.
Be careful when refinancing your home loan
Refinancing shouldn't be viewed as an easy way to flit between mortgage products. It's an important decision to make, and your financial goals and personal circumstances will ultimately help you decide if the timing is right to refinance.
Remember when you first signed into a home loan? Deciding to refinance a home loan is essentially going back to the beginning — you will go through another loan application process and there are no assurances that you will get approved easily.
As stated earlier, refinancing usually involves costs: from loan establishment fees to exit fees, break costs, and LMIs. Be sure that when you refinance, you are prepared to shell out some cash to cover these additional fees. Read YourMortgage's guide to Refinancing on this page: A Step by Step Guide to Home Loan Refinancing.
For more home loan refinancing guide, click here

Advertisement
Buying a home or looking to refinance? The table below features home loans with some of the lowest interest rates on the market for owner occupiers.

Lender

---

Variable
More details
FEATUREDOnline ExclusiveUp to $4k cashbackINCLUDES NOV RBA RATE INCREASE

Variable Basic Cashback Home Loan (Principal and Interest) (LVR < 70%)

Immediate cashback upon settlement
$2000 for loans up to $700,000
$4000 for loans over $700,000

Variable
More details
FEATURED

Up Home Variable (Principal & Interest) (LVR ≤ 90)

Up is 100% owned by Bendigo Bank.
Up to 50 offset accounts
New joiners get $10 by signing up to the app using code UPHOMEYM. (T&Cs apply)

Variable
More details

Variable Rate Home Loan – Refinance Only
Immediate cashback upon settlement
$2000 for loans up to $700,000
$4000 for loans over $700,000
Important Information and Comparison Rate Warning