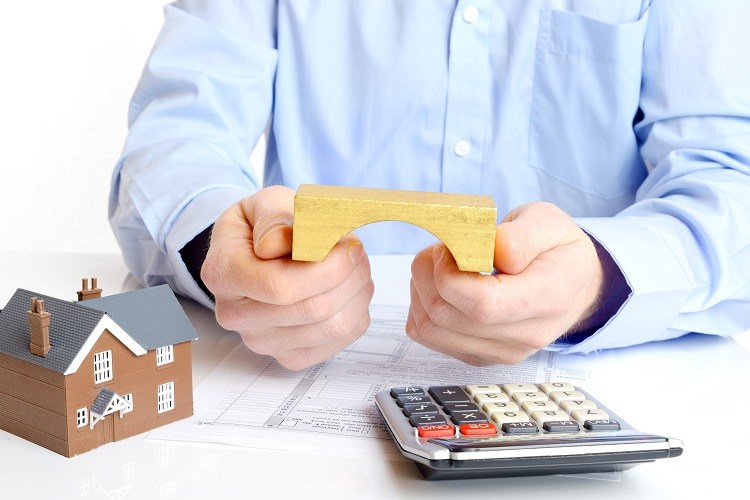 Many, if not most, homeowners find their new dream home before they are able to sell their current one to a similarly excited family. The chance for an owner to move on to a new property – and potentially increase the comfort, safety and happiness of her family – is a tough one to refuse.
Unfortunately, finding that home and finding the funds to purchase it are two very different things.
In a perfect scenario, we would all be able to precisely match up the dates that we sell our existing home and purchase a new one, aligning the end of one mortgage with the start of another. But reality, with its price fluctuations, varying auction clearance rates and general unpredictability, often intrudes to make the transition between properties an exceedingly stressful one.
But homeowners on the cusp of a new purchase have a powerful tool at their disposal: bridging loans.
What are bridging loans?
Bridging finance is not a new concept, although the past three decades have seen it enjoying a marked increase in popularity thanks to the major deregulation of Australia's banking sector in the 1980s. As the name implies, it is a loan that serves as a bridge, enabling the purchase of a new property before the existing one is sold.
"Before banking deregulation, it was perceived to be higher risk, and accordingly interest rates on bridging loans were very high," says Garry Wilson, mortgage broker with City Pacific Finance. "Now, a number of lenders have developed products, which charge the standard variable rate of interest."
Wilson says bridging finance is not for everyone. It pays to have built up at least 50% of your existing home's value in equity before you attempt a bridging loan. Otherwise, you may end up paying a prohibitive amount of interest.
Various lenders use different models to calculate the value of a bridging loan, but Glenn Haslam, executive manager, marketing and product development at ANZ, claims that structurally, these products are not entirely unique.
"It's no different to any other loan with respect to fees and charges," Haslam says. "A bridging loan is just like a normal loan with interest-only repayments until the property is sold and the principal can be repaid in full. It provides the ability for customers to move on a property when they want to."
How do bridging loans work?
The size of your commitment on a bridging loan is calculated by adding the value of your new home to the outstanding mortgage on your existing home and then subtracting its likely sale price. What's left is referred to as your "ongoing balance", which represents the principal of your bridging loan.
Bridging loans are interest-only, so during a bridging period of six months interest will be compounded monthly on your ongoing balance at the standard variable rate. The interest bill will then be added to the ongoing balance when you sell your house. This amount becomes the mortgage on the new property.
While the interest rates on bridging loans are now comparable with ordinary mortgages, you will still essentially be carrying two mortgages. Additionally, you won't actually be paying anything off during the bridging period. The longer you take to sell your existing home, the higher your interest bill, and hence your new mortgage, will be.
What are the risks?
Before taking any steps toward a bridging arrangement, it is essential to do your sums and have a quick conversation with your lender to make sure you can afford a bridging arrangement in the first place. If so, there is still a critical question that needs to be addressed.
"How long will you be able to look after two loans for?" asks Haslam, adding that one of the biggest issues in bridging finance is that the borrower may have overestimated the likely sale price of their existing property, which could quite possibly fall short of the amount required to pay out the bridging loan.
As with all residential property transactions, it is important not to let your emotions get in the way – a challenge to many homeowners who see their home in a considerably more flattering way than most buyers will. "Don't think with your heart, and create an idealised figure in your head that you think your property is worth," Wilson says. "Be prepared to meet the market." Bridging loans are still subject to the usual array of mortgage-related costs. "The application fee for the bridging loan is generally around $600 [these fees have increased since the original publishing of this article; some lenders now have application fees of more than $1,000], which includes a valuation of one of the properties." The valuation of the other property will vary, but most valuations should cost less than $600. You will also be required to pay a mortgage registration fee, which will start around $100 for a house worth $650,000, and stamp duty on the mortgage, which will vary by state but should be about $4 for every $1,000 borrowed.
However, the greatest risk is that your property will not sell within the bridging period.
"If you don't sell your existing home within the bridging period, a lot of lenders will up the interest rate," Wilson warns. "Most will require you to bring the loan back to a principal and interest basis and service both loans. This can get ugly."
If structured correctly and based upon realistic timeframes and price estimates, bridging finance can ease the pressure of matching up settlement dates and give you time to sell your existing property while securing your new one. Risks abound, as they do with any major financing decision. Bridging finance requires careful research – and the cooperation of a trusted mortgage professional – but it is often the best option for homeowners hoping to place their families in (another) perfect home.
This article was originally written in April 2006, and was updated for clarity and content in December 2017