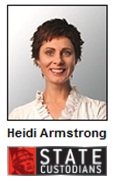 Q. What is "gazumping?"

A. It is where a seller bumps up the price after agreeing on a lower price, often as a result of someone else making a higher offer after the initial 'agreement.' How can this happen? Well, in the legal sense of an 'agreement,' it probably cannot. If you have a binding contract, another person cannot take that away from you simply by offering more money. However, the problem is that many people think they have a 'done deal' when it really falls short of a binding contract. A handshake or verbal agreement has its limitations these days.

Consider an example where you have inspected a property on a weekend. You make an offer, the real estate agent calls the vendor and informs you that your offer is accepted. Monday morning you turn up at the real estate office with your cheque, only to be informed that someone else has offered a higher price. If you want it, you must beat their offer. You have been "gazumped!"

Now, we are not giving legal advice, so who knows what sort of barrister contortions may develop out of a situation like this, but don't expect that you have certainty without a signed contract and deposit paid.