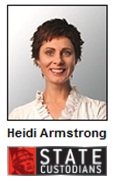 Q. How do you find a lender with quality service?
A. That is more difficult than it may seem. Lenders can put all kinds of rosy testimonials on their web sites, but they are not about to put up the negative ones! Social media sites can be a help, but most borrowers don't bother telling you about their experiences there. Some of it you learn from your own experience – and most of that is who not to go to! Sometimes you can get valuable insights from your friends. But their experience is limited. Unless you have hundreds of friends that have spoken to you about their loans, it would be easy to get pointed in the wrong direction.

Third party awards are a positive sign as well. Considerable independent research goes into those, and little "politics" is involved.

Ultimately you are going to have to select a lender and see how you go. Select a lender that appears to have quality products based on independent research and your own needs and give them a call. If they are very helpful and understanding at the enquiry stage, then there is the likelihood that quality care will continue.

Naturally I'm biased, but to make the whole matter simple, just give State Custodians Mortgage Company a call and you will find out what it's like to receive A1 customer care and service!
What is a Key Fact Sheet and why should I care?

A key fact sheet sets out the important characteristics of the loan that you are considering, including the interest rate, fees and a personalised comparison rate that is based on the amount borrowed and the time allowed to repay. Ordinary comparison rates are only accurate for loans of $150,000 repaid in 25 years.

The key fact sheet will also tell you how much interest you will pay over the life of your loan with standard repayments, how much quicker it could be repaid by putting in an extra $200 per month, and what the impact would be on your payments with interest rates increasing by 1%.

You can get a key fact sheet on a loan that you are considering simply by asking for one from the lender. Keep in mind that you need to provide accurate information for it to be based on. You may plan on paying off your loan in 20 years, but expect to ask for 30 years just to give you some buffer. It would probably be sensible to do your comparison for the 20 year repayment. To cover all the bases you could ask for a second Key Fact Sheet for the 30 year repayment as well. A lender who is protecting your interest will be happy to do so!

Keep in mind that the Key Fact Sheet is a great with regard to comparing costs, but it not loan features. You need to consider both.