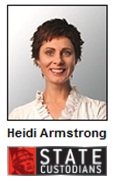 Q. Are standard disclosure documents adequate for a person to bid with confidence at a property auction?
A. If there is a time that caveat emptor applies, it's at an auction. The buyer must beware! He is entering into a contract that is sealed with a signature and a cheque at the close of the event, and there is no cooling off period.
Unfortunately, outside of the ACT, auction sellers are not required to provide a building report, pest inspection or energy report. And that's only part of the matter. There are also other important matters that are either not required to be disclosed or not a part of the requirements to provide a good title in every State. These need to be addressed in every purchase, but they are a particular problem in an auction. Significant preparation is in order.

When you go to an auction, you have little idea of the outcome. So going through a lot of hassle and expense to answer all of these questions isn't wonderful. But it's a necessity if you want to protect yourself. And, by the way, purchasing in ACT doesn't solve the problem. While they require the seller to provide a building report, pest inspection and energy report, their disclosure and 'good title' requirements in other matters may be lower than those of other States.

What approach should you take when purchasing at auction? First of all get a copy of the contact and disclosure statement prior to the auction and take it to your solicitor. Get advice on what other information you should request, and follow through with that request. Your solicitor may even recommend that you propose amendments to the contract. As you will be doing that for each property that you will be bidding on, allow for that in how much you bid. A building, pest and energy report will cost you from $850 to $1,600, and your solicitor isn't going to work for free.
Plan to get the property a bit cheaper at auction. This may mean that you don't win the bid, but, take heart; many purchases proceed after the auction. Keep in mind that typically from three days before the auction until the day after the auction there is no cooling off period.

With regard to your deposit, talk with the real estate agent as to what forms of payment and timing of payment are required.

These are practical matters to consider when preparing to go to an auction, but keep in mind that through that whole process, your solicitor is your best friend. He or she should be depended upon for legal advice. All of these matters are constantly under review in each State, so make sure your advice is up to date.