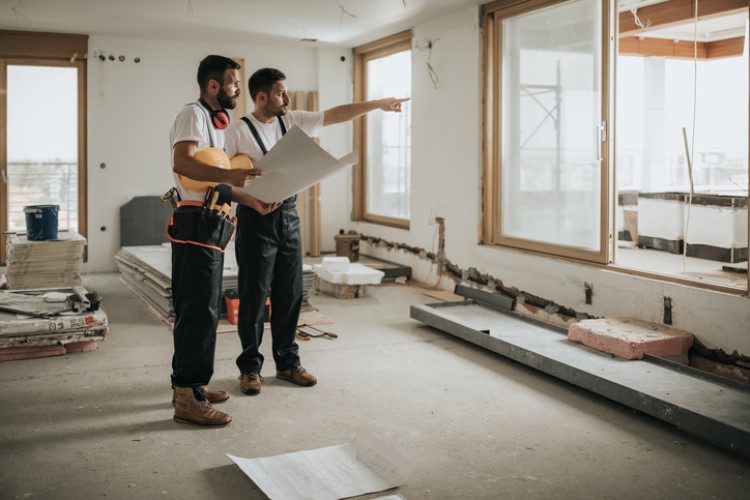 Building a home from the ground up involves making important decisions that could make or break the layout of your abode. One of the many things you need to carefully consider is choosing a floor plan that suits your family, lifestyle, and budget.
A floor plan outlines the rooms, spaces and other features of a home. It includes the specifics of room sizes and wall lengths. Choosing one among hundreds and hundreds of available floor plans can be overwhelming, especially if you're still not 100% sure what you want.
To make your decision a bit easier, here are nine tips to consider, according to Privium, a leading supplier of residential home and land packages in Australia:
Set your budget. When buying or building your first, second, or next home, having a budget is key. Figuring out how much you can actually afford may be the easiest way to trim your list down to suitable properties.
Consider working with a qualified accountant or getting pre-qualified at a bank to figure out your budget. Afterwards, you could narrow your floor plan list down to those that are within reach.
Keep in mind that you may want to make slight modifications or upgrades to your home—make sure you factor those additional costs in when making your choice.
Compare needs vs wants. Nearly as important as your budget, is identifying what you need versus what you want is essential. Start with the basics such as bedrooms, bathrooms and car spaces.
Don't forget to consider your storage. This could easily be overlooked but may improve your everyday life.
Once you've figured out what you need, it's a good idea to think about what would be good to have. Make a list and aim to strike the perfect balance between needs and wants according to your budget.
Build to suit your lifestyle. You should also think about your lifestyle when choosing the right floor plan. Do you like to welcome guests and entertain in your home? An open floor plan with a large, wide entry looking over the living, dining and kitchen might be a good choice.
Do you prefer more privacy? Perhaps more defined spaces that don't showcase your entire home every time the doorbell rings will be more suitable for you.
Consider your family's lifestyle and how the layout would best suit everyone in the home. For example, those with young children prefer to have all of the bedrooms grouped, while those with older children or extended family may want more separation in these private spaces.
Also read: 7 tell-tale signs that your house need renovation
Consider block size and shape. Your block size and shape will have a big influence on your floor plan. If you're looking at a sprawling acreage property, you may not be restricted on space, but think about the orientation of your floor plan to maximise the benefits of natural light.
If your lot is a little smaller, you may have to be cleverer with your floor plan choices. Though, smaller doesn't always mean a sacrifice. You can save money and build smart to make the most of your space.
Single or multi-storey? There are benefits to both single and multi-storey homes, depending on what you need. Single storey homes could be quieter and more convenient for older members of the family and young kids. Multi-storey homes may be a great option if you're looking for some separation and space. They could also be great for smaller blocks of land as they allow you to build up instead of out.
You should also think about accessibility when considering single or multi-storey. Are there certain areas of the home—bathrooms, hallways, etc.—that need extra space?
Additionally, consider entry points to make sure older and younger members of the family can easily get in and out.
Think about the future. If you're looking to build a forever home, it's worth considering how your floor plan will suit your future.
For example, if you're planning to have a family, you may want to consider a plan with a couple of extra bedrooms and a bit of extra living space. Alternatively, you may be on the verge of an empty nest, and all those extra bedrooms will go to waste.
Also read: What features should you look for in a family home?
Don't forget about the outdoor spaces. With all of the thought that goes into the interiors, don't forget to consider your exterior space as well.
When choosing your floor plan, think about how much space you'd like and what kind of amenities you want. Just make sure there is a covered area, which will come in handy through the summer months!
Visit display homes. Once you have a good idea of what you're looking for in your floor plan, the next step is to visit a display home to see how your top choices look and feel in person.
Walking through a floor plan that you're thinking about could be the best way to actually see what it will be like to live in the home. You can view the spaces to get more of an idea of how they might function with your family's needs. You may discover that you prefer certain layouts over others, and what you thought you wanted may not be as compatible as other options.
Consider your modifications. Once you've had a chance to view your floor plan choices in person, you may find that a few slight modifications will take your floor plan from great to perfect. Be sure to discuss your options with your builder. Many times, you'll be able to make some slight tweaks here and there. Make sure you also discuss any additional costs to ensure you stay within budget.
Also read: How to fund your home renovation
Making a floor plan is one of the most important aspects you need to complete when building your home from scratch. Another task you have to do is to apply for a loan that could fund your project if you do not have enough money or simply don't want to shell out a huge amount.
There are many types of home loans that could help you make your dream home come into reality. A professional such as a mortgage broker could help you find the right one that fits your needs and your finances. Want to find a broker near you? Use our Find a Mortgage Broker page.