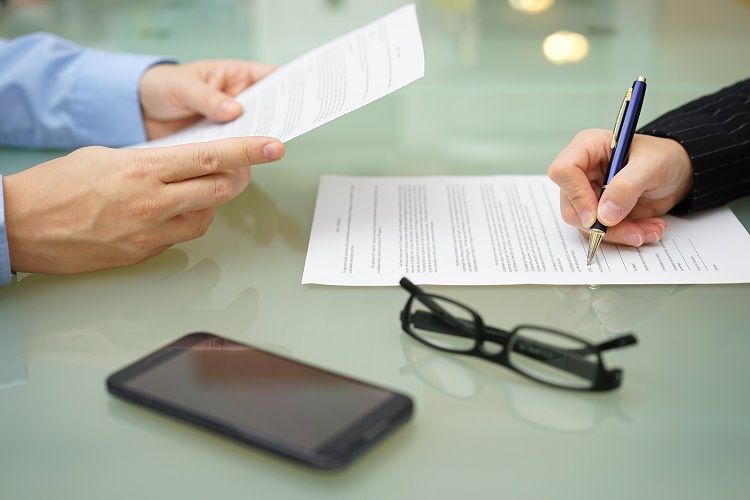 The time it takes to get a home loan approval can vary widely as there are many parties involved in the application process. In a situation where the buyer has prepared all the documents required, approval can be expected in as little as three to five business days. But more complex situations will, of course, take a bit more time.
Get approved faster with a mortgage broker's help. Speak to one for free here
While buying a property can be a life-changing experience, the home loan application process can be overwhelming if you are new to it. As such, if you want to have a good grasp on the amount time it will take for your home loan to be approved, it is crucial that you understand the entire home loan application process.
What are the steps involved in the home loan application process?
Applying for a home loan can be a long and complicated process. With many steps involved, people don't often know where to start. To help you get started, here is the standard process for taking out a home loan:
Pre-Approval/Conditional Approval
For all intents and purposes, a pre-approval is an approval subject to a full variation of the property you want to buy.
Also known as indicative or in-principle, pre-approval is not yet full approval, but getting a pre-approval on your home loan can benefit you in many ways:
You will know the maximum amount you are allowed to borrow and what your mortgage repayments will be
It will give you an idea on what type of properties you can buy and in what location
Going through the pre-approval stage early will save you time in the home loan application process
Lenders offer different types of pre-approvals, which can range from a simple two-minute online application to a formal document. If possible, you will want to avoid non-formal, non-written applications as they have far fewer guarantees and can come with many unknown conditions that you must meet at a later date.
A pre-approval will only be reliable if it is formal, written and signed by the lender. Securing a formal pre-approval is the only way to make sure you can negotiate with sellers confidently. Without a signed letter, some sellers and real estate agents will not accept your offer, as they cannot guarantee that you will be able to get the necessary finance.
To get pre-approval, you will need to submit a completed mortgage application form along with the supporting documents that the lender may ask for including:
Acceptable forms of ID
Payslips for the last three to six months and other financials such as your most recent group certificate or a Notice of Assessment if you are self-employed
Evidence of savings and/or your deposit – usually in the form of a bank statement
Statements of current debts and expenses such as credit cards, phone bills, and rent
Once you have submitted these documents, the lender will assess your application and then confirm if you meet their policy. A pre-approval is valid for 90 days with most lenders but you can extend it, if the need arises, by providing updated payslips and other documents.
Property Valuation
Once you have chosen a property to buy, a valuer will make an appointment to inspect the property. Banks don't usually employ valuers; as a result, the timeline can vary. In some instances, tenants may delay the valuer from gaining access to the property. The faster the valuer can access the property, the quicker your lender can process your application.
Formal Approval/Unconditional Approval
An approval is formal when the lender has everything they need and can confirm in the form of a letter that they are willing to lend you money. This is the final guarantee that you will need for the property purchase. In some instances, they may just ask for additional documents before finalising the approval. This is normal for complex applications or when you have not provided everything they need upfront.
Once your offer has been accepted by a seller, you may have a one to three-week grace period to get your finances and deposit in order. During this time, you can check with your lender and make sure they will honour the agreement. Even if you don't have this grace period, contact your lender and make sure they will finance your loan.
Loan Offer Issuance
Once your loan has been formally approved, the lender will send you a loan contract for you to sign to accept their loan. You can go through this contract with your solicitor if you would like to seek independent legal advice.
Upon signing the contract, you may return it to the lender with any requirements they need to settle the loan.
Settlement
Once the lender has certified that all of your documents are in order, they can then advance the loan funds. For a new purchase, they will let your solicitor or conveyancer know that the funds are available. Your conveyancer will then book in a settlement date and time with the lender.
For a refinance loan, your new lender will arrange with your current lender to repay their loans and take possession of your certificate of title. They will book in a time to meet and sort this out automatically.
After the settlement, your lender will send you a letter confirming your home loan details, including repayment amount and schedule. From this point, the lender will manage your day-to-day loan questions.
How long does the home loan application process take? Generally speaking, it takes four to six weeks from submitting your application to a lender to reaching settlement on your property, depending on which state you live in. However, other factors – such as the lender, the complexity of your situation and how quickly you return your mortgage documents – may affect the speed of the application process. For instance, lenders who offer low interest rates often have slower processing as they receive more home loan applications.
In terms of the step-by-step process, this is the most common scenario:
When the lender receives your loan application, it can take anywhere from four hours to two weeks for them to complete the pre-approval.
The property valuation can take from one day to one week, as well as the formal approval. Some will only do a "kerbside valuation" just to confirm that there is really a property located at the address provided, so you can possibly expect a formal approval from your lender the next day. If a full valuation is necessary, it could take five to seven business days depending on how quickly the seller or real estate agent allows access into the property, as well as on the availability of the valuer.
If you are borrowing more than 80% of the value of the property, you will need to pay lender's mortgage insurance (LMI). This may take one or two business days after the valuation has been received.
Once a valuation has been undertaken and you have been formally approved, you can sign the Contract of Sale with the help of your conveyancer. The time it takes between getting formal approval and the contract signing will depend on how organised you and the seller are. Typically, the seller's conveyancer will send the contract to your conveyancer and you will then organise a meeting to discuss the terms and conditions. A day or two can be enough so that you will not rush into the sale. Meanwhile, the lender will be preparing the loan offer documents for you to sign, which can take two to seven days.
It is at this stage that you negotiate the settlement date, which is typically set for four weeks after the contract signing. But if things go wrong, is it possible to change the settlement date.
Is it possible to speed up the home loan application process?
Yes, it is possible to get a home loan approved more quickly. Here are some of the ways:
Read each mortgage document carefully
Provide all the documents that the lender asks for the first time around
Make sure your supporting documents are the most up-to-date ones
Disclose all the necessary information in detail
Sign the mortgage documents and return them as soon as you have agreed to the terms and conditions
Know your credit history even before you apply for a mortgage
Secure a pre-approval from your lender before you go shopping for a property
Ask the seller or real estate agent whether they need to allow access to the property for a valuation and when they can do so
Beyond these steps, you can also speak with a mortgage broker at the start of the process. They will ask for the relevant documents from you upfront, complete the application over the phone and find the right lender for your situation. They will also liaise with you, your lender, the seller's conveyancer/s, the valuer, and even the real estate agent to ensure that the process runs smoothly. Because they write many loans with many lenders, they can even escalate your application so it gets processed faster.