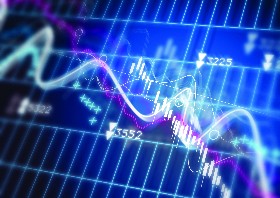 They're cheap and their dividend yields are low but if you're happy to take some extra risk, small-cap stocks come with a return on equity of 28% and more. Here are four of the best baby-faced stocks.
There is no universal definition on what a small-cap stock is, but Adrian Ezquerro, analyst from Clime Investment Management, identifies small-caps as having a market value ranging from $100-$500 million.
These shares tend to have an impressive return on equity (ROE), which describes how much profit a company earns as a proportion of the total amount invested by its shareholders.
Ezquerro says these companies tend to grow at an above-average rate and are more likely to have concentrated ownership. There can be little input into management decisions, which can be a good or bad thing depending on who's in charge.
"The float is typically small because the company has a family-run background," says Ezquerro.
Small-cap stocks are slightly riskier, because some companies may not have sufficient liquidity.
Top stocks
1. Oroton Group (ORL)
• Recent price: $8.47
• Target price (2012): $9.19 (MyClime)
• Market cap: $350.76 million
• Dividend yield: 3.31%
Unlike other retail stocks, Oroton is performing superbly. The company owns its luxury retail brand, which means it can profit from its online sales. The company has an impressive return on equity, is making headway in Asia and is considering the acquisition of some other retail brands.
2. MACA Limited (MLD)
• Recent price: $2.26
• Target price (2012): $2.62 (MyClime)
• Market cap: $351 million
• Dividend yield: 1.55%
MACA provides various services to the mining sector, such as engineering and crushing. According to Ezquerro, the company has good fundamentals. It won a mining services contract from the Kimberly Diamonds Company last November, for a project in Ellendale, WA, which is expected to bring in $65 million in revenue.
3. 1300 Smiles (ONT)
• Recent price: $4.49
• Target price (2012): $4.47 (MyClime)
• Market cap: $106.32 million
• Dividend yield: 1.92%
1300 Smiles provides dental surgeries and services for self-employed dentists.
Ezquerro says CEO Dr Daryl Holmes has strong hold on the company's shares, yet is a high-calibre manager. "For a company that has only been around for seven or eight years, it has good metrics," says Ezquerro.
The company has a solid 30% return on equity, and this is expected to rise to 43.1% this year. There are opportunities for further growth across the country as 1300 Smiles currently operates in Queensland and northern NSW. Holmes aims to purchase existing dental surgeries and open new practices.
4. ARB Corporation (ARP)
• Recent price: $8.80
• Target price (2012): $7.99 (MyClime)
• Market cap: $637.84 million
• Dividend yield: 1.25%
ARB provides accessories for the 4WD and utility truck manufacturers. It's planning to expand its Thailand operations and the company is praised for its product innovation. It has the largest distribution network of any if its Aussie competitors. For the past decade, the return on equity has averaged at 28%.
Adrian Ezquerro is an analyst from Clime Investment Management:
www.clime.com.au

-- By Stephanie Hanna