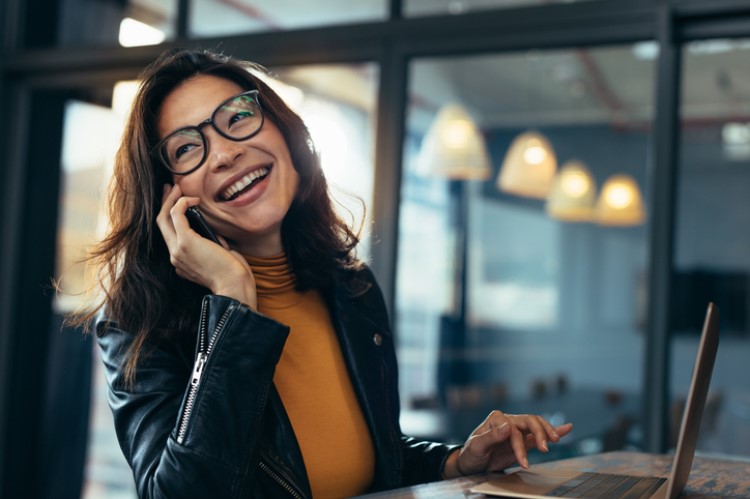 One big mistake many home-loan borrowers commit is settling for what their lenders have to offer — others are so afraid of changes that they risk losing thousands of dollars in savings by not switching to a better lender or home-loan product. It could be because of convenience, but failing to shop around could mean letting go of more competitive interest rates and home-loan features, especially in this favourable environment where further rate cuts are quite likely.
The Reserve Bank of Australia just moved the official cash rate for the first time in over two years, slashing the already historically low rate of 1.5% by 0.25 basis points (bps) to 1.25%. Some of the biggest banks in Australia responded to the central bank's move and offered rate cuts to their standard variable-rate home-loan offerings. Prior to this, some lenders already launched rate discounts for their fixed-rate mortgage products.
Another recent market event that is making lenders more competitive is the proposal of the Australian Prudential Regulation Authority's to change lending rules and ease serviceability requirements. These changes would likely boost borrowing capacities, allowing homebuyers to take on a larger loan. The government's effort to help first-home buyers overcome the deposit hurdle is another factor that can encourage more demand in the home-loan market.
With these recent market developments, it makes complete sense for borrowers to check their current home loans and see how these compare to others in the market, especially in terms of interest rates. One phone call to your mortgage broker or to your lender could mean rate discounts that can help you save on your loan.
How do interest rates affect your repayments?
The following scenarios will give you an idea how much you can potentially save even with the smallest rate discount. For each of these situations, Your Mortgage's Mortgage Repayment Calculator was used to compute for the total amount payable, the accumulated interest, and the monthly repayments.
To give a little perspective, let us consider this: You are borrowing a $500,000 home loan with a 30-year term and a 5.35% mortgage rate on a principal-and-interest basis. With this arrangement, your monthly repayment would be $2,792. Assuming a constant mortgage rate, you would be paying a total interest of $505,144 over the life of the loan, bringing your total payments to around $1.01m.
How much would a 0.25bps rate discount save you?
It may not seem that a 0.25bps cut could bring a lot of relief for borrowers, but it could actually shave off a considerable amount of interest charged on your loan.
With a slightly lower interest rate of 5.10%, a $500,000 home-loan would only incur an accumulated interest of $477,309, a decrease of 5.5% from the interest that would be charged to you if you had a rate of 5.35%. In terms of monthly repayments, you would save $78 monthly or $936 yearly.
Would savings from a 0.5bps rate cut be more significant?
If you reduce the 5.35% rate to 4.85%, you would definitely see a substantial decrease in the overall interest charged to the loan. Over the mortgage period, you could save $55,299 in total repayments as the total interest drops to $449,845.
With this interest rate, your monthly repayments would be $2,638, saving you $154 a month and $1,848 annually.
Save over $2,000 annually with a 0.75bps rate cut
Imagine now that your mortgage rate was reduced further to 4.6% — with this discount, the total payments you would have made over the life of the loan would reduce to $922,759, around 8% lower than the amount you'd pay if you had a 5.35% interest rate.
Your monthly repayment would fall to $2,563, which translates to a savings of $229. Over the year, you could save as much as $2,748.
What do comparison rates tell you
The interest you have to pay is just one of the costs associated with taking out a home-loan product. The true cost of the loan depends on many factors — typically, home loans come with fees you have to pay upfront, including establishment fees, valuation costs, government charges, conveyancing costs, legal fees, and the lenders' mortgage insurance. Some home-loan products might also charge recurring costs like service and annual fees.
This guide will tell you more about the true cost of a home loan.
This is where comparison rates come in. Comparison rates factor in not just the interest rates but also all the upfront and recurring charges you have to pay throughout the home-loan period.
When looking for a home loan, also check the comparison rates of each home-loan offering. Lenders are required to advertise comparison rates to help borrowers determine the overall cost of the home-loan product.
Compare home-loan offerings from different lenders
Borrowers should always be on the lookout for the best mortgage deals in the market. Your home-loan deal might be a little outdated already compared to other ones in the market with more competitive interest rates. In this case, you can talk to your lender and negotiate for a lower rate. Know the secrets to negotiating for a lower interest rate by reading this guide.
Also, verify if your lender offers useful home-loan features that can help you save on your repayments. Features such as redraw facilities and offset accounts would provide you with crucial advantage as you settle your home loan. If your lender does not have these features, consider switching to another home-loan provider with more flexible offers.
Check out the latest home-loan offerings in the market and explore what works for you.
Consult an expert and explore your options
Finding the right home loan might not be easy for some — it is extremely taxing going through online comparison sites and checking all the available home-loans in the market. Some borrowers still need guidance to make the right choices.
Speaking with mortgage brokers would help a lot in such situations. With their industry knowledge and extensive networks of lenders, they can quickly assist you in navigating the complexities of the home-loan market and help you determine the right home-loan product that fits your needs.
Not sure which type of loan is best for your needs? Compare Lenders and their Mortgage Rates!