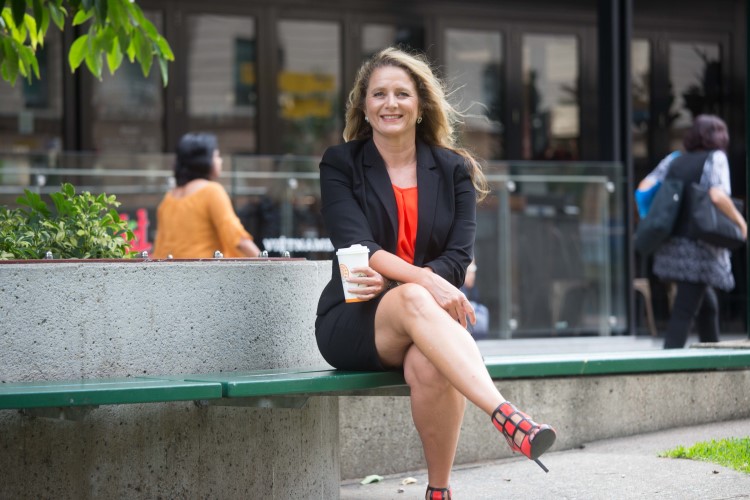 While society's view on women has changed drastically over the past decades, they still have to overcome barriers that continuously hinder them from achieving financial freedom.
Women are believed to be generally more risk-averse than men, which means they tend to be slow to make an investment decision, said Helen Baker (pictured), a licenced Australian financial adviser and author of two books: One Your Own Two Feet – Steady Steps to Women's Financial Independence and On Your Own Two Feet Divorce – Your Survive and Thrive Financial Guide.
"By delaying their commitment, they can often find themselves in a worse position than men because they took a lower risk, therefore receiving a lower return on investment. Or by acting later, they end up with less than someone more assertive because the same action done earlier would have benefited from the compounding effect," she told Your Mortgage.
But more than the less comfortable with risk, Baker believes other factors like gender pay gap make the environment less favourable for women.
"They also tend to still be the primary carer of children, which means they get lower superannuation. There are years when no contributions are made. They also return to the workforce in a compromised position, usually part-time work, to be able to still be there for their children. Sometimes, they get less responsibility, so they don't have the travel or bigger commitments," she said.
Your Mortgage reached out to Baker to know more about how women can deal with their finances in different stages of life, including divorce, homeownership, and single motherhood.
Dealing with finances during divorce
One of Baker's areas of expertise is educating women undergoing divorce about ways to deal with finances and how they can get back on their feet. She said women must get pre-settlement financial advice before signing anything — this way, women get to walk away with what is appropriate for them.
"You need to ensure that you make wise decisions with your settlement so that you are not forced to sell what you walked away with," she said.
It is also essential that women manage their cash wisely. Baker recommends investing the money to ensure sustainability.
Also read: How can women shatter the housing market barrier?
"Once cash is gone, it's gone and so has its ability to make anything for you. Manage your finances going forward in a way that means you reduce debt and create more money to invest. Don't get in over your head with debt," she said.
Breaking into the housing market
With regards to tackling the housing market, aside from comparing home loans, Baker said women could play around with mortgage calculators found online and test their spending and investment plan.
"Build into your plan an increase in interest rates, so you are protected if rates go up," she said.
Women can also reach out to mortgage brokers to find the best home-loan deals for their current financial situation. You can contact a mortgage broker by clicking this link.
"You have to talk to a mortgage broker about the right structure — emergency funds held in offset accounts, bills and savings account that can offset the loan to reduce interest whilst still being available," Baker said.
When buying a home with a partner, friend, or family member, Baker said it is necessary to check first if debt structures could be separated. Women have to ensure that they have their insurance and estate planning in order.
"If you are buying with someone, you should have tested their commitment to managing money and gambling, so you don't get caught," she said. "Buying a property has a lot of costs to get in and to get out, so the best you can do is avoid a mistake."
Want to know how much you can borrow? Check out Your Mortgage's home-loan calculator.
Surviving single motherhood
Single mothers should not sacrifice their financial wellbeing for their children. Baker said it is vital for these women to assess their current circumstances and plan their budget from there.
"If you can't afford to put them in private school, don't. You will be teaching them about financial literacy. There are consequences when you lose the economies of scale," she said.
As a rule of thumb, single mothers should spend less than what they earn and borrow less than what they can afford. Their spending plan should ensure that they still have enough to save for a retirement plan.
"Don't worry about what everyone else is doing – I've seen people who have massive credit card debts you don't know about. I've also seen people who earn a lot of money that have their cars on borrowed money, a massive mortgage and credit card debts – things are not always what they seem," she said.
If you still do not have a budget plan, consider using Your Mortgage's Home Loan Calculators.
Managing and minimising debts
Baker said it is a must for women to create a spending plan, especially when the goal is to manage and reduce debts.
"You may be best to do a diary for a month or two to see all the little bits that add up, like coffee, hair, nails, one-off fashion purchases, new items for the home, lunch, and so on. Then you will be able to see what you really spend and know then what commitments to debt you can afford without stretching yourself too far," she said.
She said it is not advisable to leave balances on credit cards — instead, pay them off each month to prevent interest charges from ballooning.
Personal loans are also a big no-no. They usually charge higher interest than a mortgage loan.
"Don't borrow what banks tell you can borrow. Don't get in over your head," Baker said.
Looking for ways to further reduce your credit card debt? Check out this guide to know more about how you can break free from credit card traps.