What is a typical mortgage client looking for at the moment? MPA has some interesting statistics to share.
According to the latest consumer data generated from the thousands of enquiries posted on MPA sister site Your Mortgage, the average amount that clients were looking to borrow in March was $409,585 This was a big increase on the previous month's figure of $397,796.
Just over 54% of enquiries came from first homebuyers, followed by investors (15.5%) and refinancers (15%).
Standard variable mortgage products remained the most sought after type of home loan (33.9%), followed by fixed interest (28.3%) and basic variable (26.76%).
Meanwhile 37.66% of enquiries came from consumers who were in a rush to get their finance approved and ticked the 'Right now! Hurry!' box. This figure, however, was beaten by the 44.81% of potential borrowers who were looking for finance 'in the next few months'.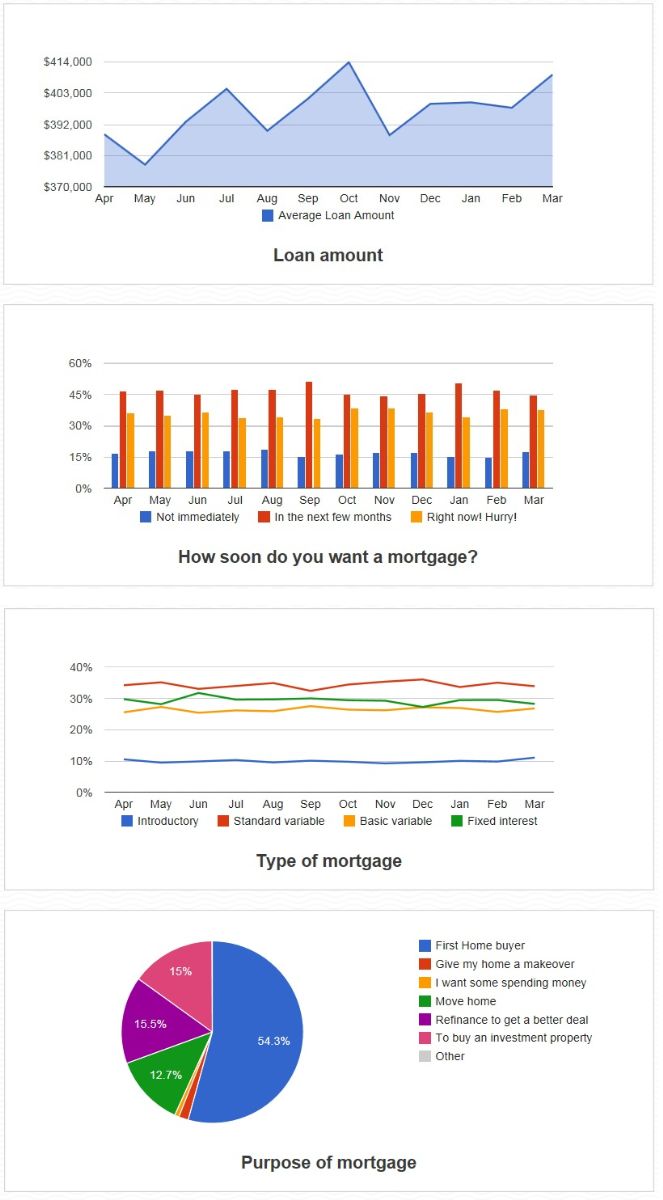 For all the latest consumer borrowing data, visit www.mpamagazine.com.au/consumer-borrowing-data