Question: I've just bought my first rental property which I've decided to self-manage – what do I need to know?
Answer: By Carolyn Parrella, Executive Manager, Terri Scheer Insurance
As a new investor entering the property market, it's important to review all factors and assess your suitability before becoming a 'do-it-yourself' landlord.
Self-managing an investment property may be appealing as a way of minimising costs associated with owning the property; such as the hire of a property manager. It can also give greater flexibility when selecting tenants and in making key decisions.
Managing an investment property also can be a significant time commitment.
Self-managing landlords will need to find the time to screen tenants, conduct regular property inspections, ensure rent is being paid on time and be 'on call' to attend to maintenance issues.
The following are some key considerations that may help you to become a successful D.I.Y landlord.
Selecting suitable tenants
One of the key responsibilities of a self-managing landlord is to select suitable tenants to live at their property.
The relationship a landlord forms with their tenant at the start of the tenancy may shape the success of the lease.
During the screening process it is important to thoroughly check potential tenants' references.
Speak with previous landlords and ask specifically whether they had any issues with the tenant in the past.
Carrying out regular inspections
It's essential to ensure your tenants are holding up their end of the bargain and looking after the property as outlined in the lease agreement.
Regular inspections are a way to ensure there is no property damage taking place, and if it has, prevent it from escalating and becoming very costly to repair.
While property inspections may seem like a daunting task for first-time landlords, making them a priority can help to protect your investment and ensure it remains profitable.
It is recommended property inspections be conducted before the tenant enters the property, every three to four months while tenanted, and at the end of the tenancy.
Attending to maintenance issues promptly
Property maintenance is another responsibility that is typical for landlords who self-manage their investments.
You must be able to respond to these issues promptly. A delayed response may leave you susceptible to legal liability claims if the tenant is injured as a result of a failure to meet obligations as landlord.
Likewise, landlords are usually required to act quickly to resolve issues that affect the enjoyment of your tenant's stay, such as a broken hot water service, faulty electricity and blocked drains.
Appropriate insurance cover
A specialised form of landlord insurance is essential – regardless of whether you choose to self-manage or appoint a property manager.
A sound insurance policy should cover landlords for both malicious and accidental damage, their legal liability and the loss of rental income.
A standard building and contents insurance policy generally won't cover landlords for these risks.
Check your insurance policy and seek professional advice to ensure you have the appropriate coverage.
---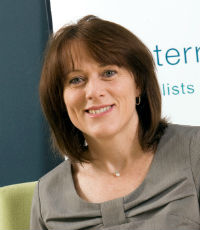 Carolyn Parrella joined Australia's leading landlord insurance specialists, Terri Scheer Insurance, in 2004 and was appointed Executive Manager in 2009.
Carolyn oversees all operations within business, which aims to protect landlords against the risks associated with owning a rental property. These include malicious damage by tenants, accidental damage, legal liability for occurrences on the property that cause death or bodily injury, and loss of rental income as a result of damage to a property or a tenant absconding.
As a South-Australian based national insurance firm, Terri Scheer Insurance is the only company in Australia to specialise solely in landlord insurance.
Carolyn also owns two investment properties.
For further information, visit www.terrischeer.com.au or call 1800 804 016.