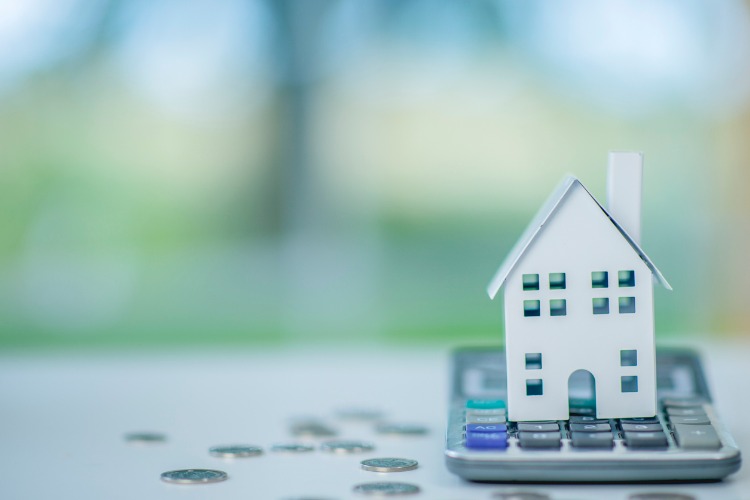 Refinancing your home loan means changing your existing mortgage for a new one. It means you switch from your current home loan to a new one. You only have to refinance what you haven't paid off.
For example, you have a $700,000 home loan, but you already paid off $300,000 of this loan. You can then refinance the remaining $400,000 – or even more, up to 80% of the property's value – to a different home loan.
Many homeowners choose to refinance their home loans to get a better rate or withdraw some home equity. You may refinance your home loan from any bank or lender of your choosing.
Home equity
Most loans come with a maximum of 95% loan-to-value ratio. It means you can borrow up to 95% of the value of your home or investment property, although an 80-90% LVR is more common.
Home equity is the difference between your home's value and your remaining loan repayment amount. Lenders may look at this to assess risk when evaluating your refinance loan application. You may compute this using the following equation:
Equity = property value – outstanding loan balance
For example, your home is worth $850,000 and you still owe $300,000, you have $550,000 in equity.
When refinancing, you generally have to pay for Lenders Mortgage Insurance if you have less than 20%. You may also find it difficult or unwise to refinance if your home has little to no equity.
Fees associated with refinancing
The interest rate on your refinanced mortgage may differ from the interest rate on your original mortgage. You may also be required to pay another Lenders Mortgage Insurance premium if you have less than 20% equity in your home.
Other fees you may have to pay for a mortgage refinance may include:
Application fee. This covers the cost of your home loan account. The cost varies from lender to lender; it may be up to $700.
Valuation fee. This pays for a valuer to assess your home's current value and may cost you up to $300.
Stamp duty. When refinancing, you may have to pay for stamp duty. You may avoid this if:

The name of the borrower and the amount of the loan remain the same
You refinance with the same lender
To know more about stamp duty in your area, visit the following government websites:
Reasons to refinance
Refinancing your home loan needs thorough planning. You have to consider your personal and financial situation and your short and long term goals. There are many reasons to refinance such as:
You want to take advantage of lower interest rate deals available. Taking advantage of the current lower interest rate deals may be a fantastic reason to refinance a home loan. It may be possible to reduce your interest rate by up to 0.5% to 1%. A reduced interest rate may help you save more money and build your home equity a bit faster. It also means your monthly payment is reduced.
If you want to compare home loans and see if a refinanced mortgage may help you save on monthly repayment, use our Compare Home Loan page.
Your property's value has increased. Your property's increased value may make refinancing your home loan a great move. If your home's value has jumped it may be possible to refinance and get a better rate and access some of the equity.
To have a better understanding of the current value of your home, consider a property valuation. It is a process that determines the actual value of your property provided by a certified valuer. To know more about how a certified valuer can help you assess your home's value, visit the Australian Property Institute website.
You want to fund your home renovation. Home renos are serious business. The average Aussie spends about $25,000 on house renovations, according to the Australian Bureau of Statistics. Refinancing your mortgage may help you pay for renos that may have a good return of investment.
Some examples of renos that may add value to your home are:
Kitchen. The kitchen is the most popular room to renovate, according to Houzz. The median spend for a kitchen reno in the past year was $20,000, but you may be able to achieve upgrades for a fraction of this price.
Bathroom. Updating your bathroom may also add value to your home. You may start by replacing door handles, shower heads, or the toilet. The average cost of a bathroom reno is $17,054, according to the Housing Industry Association.
Flooring. Consider replacing old and dingy carpets with new ones. You may also opt for laminated flooring. Hardware flooring may cost as cost as little as $2.27 for 65x12mm to $315 for 186 x 14 x 2200mm, according to Bunnings.
To make refinancing your mortgage work for your home renovation, make sure to research and plan out the projected budget. Calculate how much you want to spend on the renovation and whether you can afford to repay the amount.
Create a checklist of your "must-have" reno projects and their estimated costs—this way you're always on top of your budget, which may prevent you from overspending.
You want to consolidate your debts. Ninety percent of those surveyed by ABC for their Australia Talks National Survey says household debt is a problem for the nation. Thirty percent also says they are struggling to pay off their own debts.
Refinancing your mortgage to consolidate debt may help you repay high-interest rate debts like credit cards or car loans. Debt consolidation means combining all of your debt so you have one large repayment, instead of several
When you refinance your home loan to consolidate your debt, your old home loan is replaced with a new one that includes repayments for your other debts. Consider the new loan term and its total interest costs when refinancing your home loan to consolidate debts.
Refinancing could help you financially. It works if it reduces your mortgage payment or builds your home equity faster. However, you must think long and hard before beginning the process. Here are a few questions you may ask yourself to determine if refinancing will suit you and your financial situation:
Why do you want to refinance? Are you refinancing your mortgage to upgrade your property? Tap your home's equity? Consolidate debts? Ask yourself why you want to refinance, as this option is not an escape route from your financial woes. Mortgage refinance will also require you to incur fees and other related costs that may not be worth it if you're doing it for the wrong reasons.
Is refinancing my best option? Research about other loan products in the market before concluding that refinancing your mortgage is the way to go. There may be other options better suited for you and what you need.
Can I afford the repayments? A refinanced mortgage may change the amount you will owe on your mortgage, coupled with new interest rates that may apply. Ask yourself how much you need to borrow and how you plan to pay for the repayments of a refinanced mortgage.
You may use our Borrowing Power calculator to have better grasp of how much you can afford to borrow.
Mortgage refinancing may work for you. It may help you pay for upgrades or consolidate your debts. Talk to your lender to discuss your options. Alternatively, you may consult with a mortgage broker who may be able to help you find the best mortgage and rates in the market that fits your needs.