We are in the data generation. It is everywhere at our disposal. When looking for property, the figures and data availability is endless. For example, we can look in rental growth, or tenant vacancies. Auction outcomes, or median prices. The various home loan rates, or vendor discounting percentages just to name a few. But if you are a buyer, which figures really matter to you?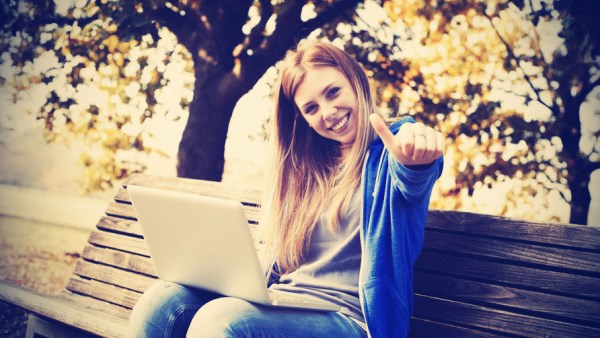 Auction commentator Mark Ribarsky from Wise Real Estate Advice explains 'surveying the auctions last week, Melbourne had an auction clearance rate of 82% with 150 of 232 auctioned homes sold, according to REIV's auction result data. This doesn't tell a detailed story when considering the figures in isolation. Looking at this together with the median house price gives a much better idea. With this knowledge, and with a detailed idea of the area you are looking to purchase in, you may feel better prepared to face the market.'
Should you pay attention to median house prices?
"Median price movements can be very misleading in some suburbs as this is heavily influenced by the type of properties sold. For example, if ten $2m properties are sold in one year [in an area], that might give you a $2m median. But if the next year twenty $1m are sold, the median is [likely to be] only $1m. Does this mean the suburb has gone down in value by $1m? No, it just means different types of properties sold that year."
'Repeat sales' figures, which looks at the capital gain for individual properties, which have been resold. He believes this is an accurate method of viewing movement in the market.
"I like to look at the volume of sales historically. It's another indicator of activity in the market and tells you how tightly held a market is. The more tightly held, the lower the volume of transactions." An example of this, is Windsor, in inner-city Melbourne, which according to realestate.com.au, accounts for only 0.51% of total properties listed for sale in Melbourne. The small number of sales indicates a very tightly held market" says Ribarsky.
What is median house price?
It denotes the middle price that was paid, in a group of purchases. If 20 houses were sold and thereafter, ranked in order from highest to lowest, the middle figure - in this case, the 10th place – is the median price.
Reading it as a whole
In order to piece the story together, collecting all relevant data is key. However, data should be in context. Cameron Kusher from Corelogic RP Data says the companies weekly summary should be used only as a guide, particularly as it doesn't take into account that smaller local markets might behave differently to the city as a collective.

"The clearance rate data, for example, is provided at a more localized level in Sydney and Melbourne and will give an understanding of how strong demand is for auctions in regions of the city. The listing data is also fairly valuable as it provides an understanding of the amount of supply for sale. When compared with value growth, time on market and discounting data, it can give an overview of the drivers of the market."
Market figures that indicate the time a property was held on the market before being successfully sold is handy for a buyer. It tells us how quickly the average property is being scooped up in each city. On average, Melbourne's median time on the market for properties in February was a short 36 days. This was second to Canberra, at 33 days, and better than Sydney, at 37 days.
This means one thing for sure; we are in an extremely competitive market that is moving fast. To avoid the stress, and disappointment, give Wise Real Estate Advice, Melbourne's leading buyers agents a call and organize a meeting to discuss your next purchase!