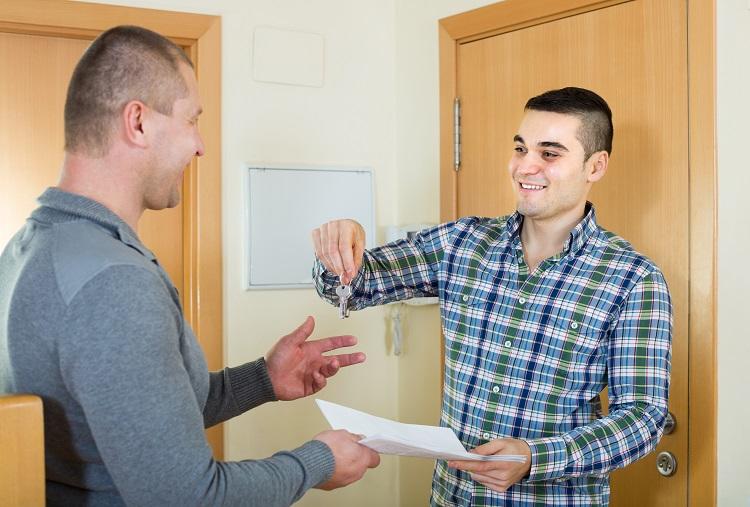 Question: How can I build a strong relationship with my tenants?
Answer: By Carolyn Parrella, Executive Manager, Terri Scheer Insurance
A happy tenant often means a happy landlord.
When a landlord has a good relationship with their tenant, issues such as late or no payment of rent and damage to property may be minimal.
While this is obviously beneficial to the landlord, developing and maintaining a good relationship requires some work. It won't be achieved by putting tenants into a property and then forgetting about them. Nor will it be developed by micro-managing and constantly checking on the tenants while they are trying to get on with their lives.
There are five key things to consider when developing and maintaining good relationships between landlords and tenants.
• Attend to maintenance issues promptly
For tenants, how quickly a landlord attends to maintenance issues can be an indication of how the landlord views the relationship and how they value the tenant.
Landlords who act promptly and keep their tenants informed of progress show that they care.
Responding quickly to issues that affect a tenant's enjoyment of the property, such as broken water heaters, stoves or air conditioners, blocked drains or rainwater damage is vital.
It may take a few days for a tradesperson to actually undertake the repairs or replace a broken unit, but if the tenant knows that action was taken as soon as the issue was reported and they are kept informed of progress, it may help to ease stress levels.
A follow-up call a few days after the repairs are made or a replacement unit is installed also helps develop trust.
Delaying repairs or maintenance can open a landlord up to a legal liability claim if a tenant or their guest is injured as a result. It may also send the wrong message to tenants.
• Undertake regular inspections
Regular inspections are essential to ensure the tenant is looking after the property, and there may be requirements for inspections in your rental agreement or at law. It's also an opportunity for a tenant to point out any maintenance issues which the landlord needs to address.
Regular inspections show the tenant that the landlord takes an active interest in the condition of their property and helps reinforce the conditions under which the tenant has leased their property.
Maintain positive relationships with tenants
Maintaining a positive relationship with your tenant can help to ensure that they remain cooperative throughout their lease agreement.
Listening and carefully considering requests for changes to lease conditions and responding quickly to queries or concerns helps build rapport.
Requests to change lease conditions should be carefully considered and if rejected, sound reasons should be provided in writing. There may be specific requirements about dealing with requests in your rental agreement or at law. Where routine maintenance needs to be undertaken, working with the tenant to determine the best time for the work to be undertaken is also good practice.
• Consider the tenant's needs
If you're looking to sell your rental property, your tenant's lease should be a priority.
Changes to the ownership of a rental house or unit can be a time of stress for a tenant as it may destabilise their life and makes their future less certain.
Give the tenant as much notice as possible that a property is going onto the market and work with them to determine the best way to go forward. If open inspections are required, give tenants as much notice as possible.
Landlords may be entitled to raise the rent of their properties periodically, and you should check your rental agreement.
No tenant wants to pay more rent, however, it is sometimes necessary to implement rental increases to cover the rising costs of maintaining a property.
Letting tenants know about a rental increase should take place in a timely fashion and in accordance with your rental agreement and other laws, not left until just before the lease expires. If a tenant knows in advance that a rate rise is coming and the reasons behind it are justified, they may be more inclined to stay.
• Be realistic
Even the most careful of tenants can damage a property. Accidents happen and if a tenant has a good track record, there is nothing to be gained by adopting an unreasonable approach.
Landlords should consider having tailored landlord insurance in place in the event of the unforeseen.
This may cover them for both malicious and accidental damage, although if the landlord has a good relationship with the tenant, the chance of malicious damage may be significantly lessened.