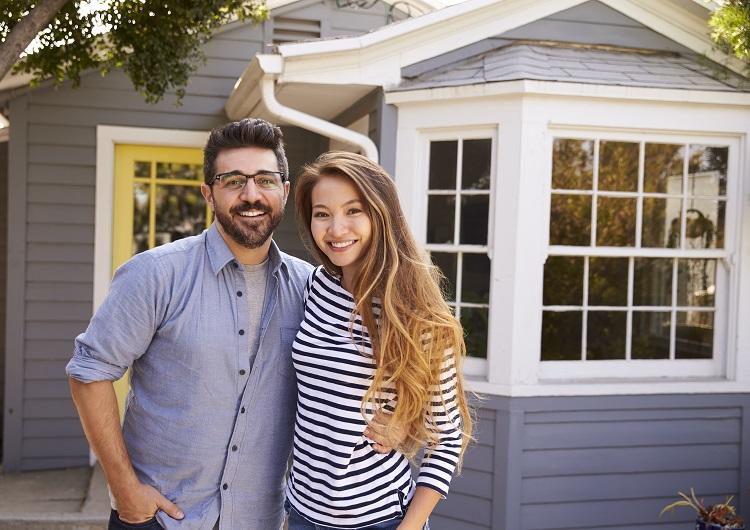 About a decade ago, Australia's property investors and buyers could access 100% LVR (loan-to-valuation) loans with ease – in other words, you could borrow the entirety of the property's value -- and in some cases, loans as high as 105% were relatively available.

Nowadays, lending criteria from banks is stricter, and most banks and lenders have restricted the loan to valuation ratio that they're willing to extend to borrowers.
So, if you don't have much of a deposit at the ready, is it possible to get a high LVR loan to buy a house? The simple answer is, it depends.
What's the minimum deposit you need? Speak with an expert to find out
The Big Four banks are generally willing to finance home purchases of up to 95%, provided you have a very strong employment history and savings history and evidence of genuine savings. The loan amount will also strongly influence the lender's decision. (If you're interested in taking a look at how much you may be able to borrow for a home loan, you can use an online calculator like this one)
Non-bank lenders such as RAMS are also offering up to 95% of the property value. They may also add an extra 2% to help cover lenders mortgage insurance (LMI) capitalisation. This means the borrower can get a 95% loan and then add the cost of the LMI to the loan.
For example: In order to purchase a home of $400,000, you could access a 95% loan of $380,000, meaning you'll need to provide a cash deposit of $20,000. However, you can add the cost of LMI of to the loan amount (up to $8,000), which brings the total loan up to $388,000 or 97%.
Ultimately, it doesn't matter whether you're looking to buy in WA or Western Sydney for investment purposes or for your own home. This advice from Homeloanexperts.com.au can help boost your chances of approval:
Six things you can prove to qualify for a low-deposit loan:
1. Strong income
Lenders are more conservative when assessing your ability to repay a 95% loan, so your serviceability ratio must be outstanding.
2. Genuine savings
You will generally need to prove that you have saved 5% of the purchase price.
3. Clear credit history
This means that your credit file has no blemishes whatsoever and that you have paid all of your bills such as rent, credit cards, personal loans and other debts on time, and every time, for the last six months.
4. Minimal debts
Applicants with several credit cards and many personal loans may struggle to be approved. As a general guide, people who have more than 7% of the purchase price in unsecured debts such as personal loans and credit cards are often not approved.
5. Stable employment
In most cases you must have been in your current job for at least six months to one year.
6. Good asset position
Lenders want to see that you have a good asset position relative to your age and income.

This article was originally written in August of 2011 but was edited and updated for clarity and factual correctness in November of 2017.