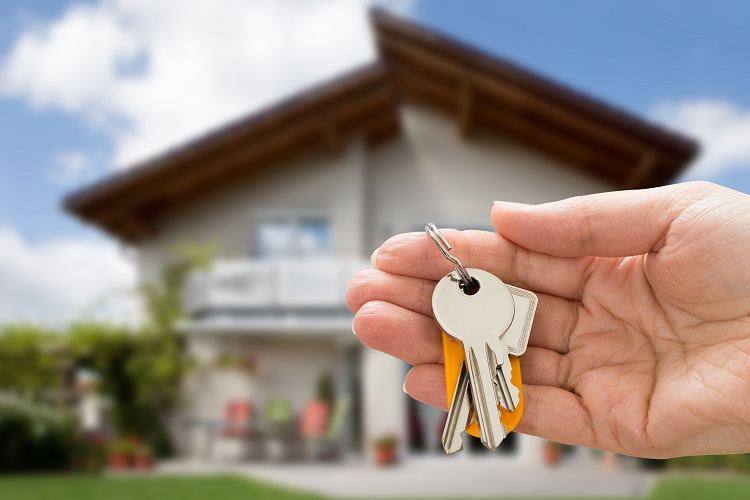 Buying a home is the largest commitment most Australians will make over the course of their lives, but even if you're a savvy property investor looking to add another piece to your portfolio, these tips and signposts will help you make sure you've got every angle covered before you sign.
1. Contracts can change in different states
Investors buying interstate should be aware that individual states have different procedures in relation to acquiring property. For example, in NSW, legislation requires the vendor (seller) to disclose certain minimum information in the contract, whereas in Queensland, the agent usually prepares an offer on behalf of the purchaser to put forward to the vendor. You should study all the provisions of the contract so that you know what it says before you sign, and seek legal advice if you are unfamiliar with a particular state's procedures.
2. Know this term: Covenant
A covenant restricts the owner's right to do what the owner wishes with the land. It is often concerned with building standards or prohibits the use of land for certain purposes, for example: A person purchasing a block of land may be required to build a home on it within 12 months of the date of settlement of the purchase of the land.
3. Know this term: Easement
An easement gives a party the right to use part of a neighbour's land for a particular purpose, say drainage or a right of carriageway. You should find out before exchange of contracts if the property that you propose to purchase is subject to any easement(s).
4. What to do about fences?
Ordinarily, neighbours must contribute equally to the cost of erecting or maintaining a reasonable dividing fence. If the seller owns any neighbouring land, they may include a clause in the contract that they do not have to share the cost of erecting a fence with the purchaser.
In NSW, the Dividing Fences Act 1991 applies, and you may look to your neighbours for one half of the fencing costs -- There is a special procedure for making this claim, which must be strictly followed.
5. Know this term: Inclusions
Check that the list of inclusions is accurate and complete.
By default, all fixtures are included in your purchase without having to be named – in law, a fixture is something 'so attached to the land that it must have been intended to remain there permanently', such as built-in kitchen cupboards. A fitting is 'an item that may be lifted up and carried away', such as a pot plant or dishwasher.
You should ensure that every item that you would like to remain at the property is listed and marked as an inclusion, and every item that you would like taken away from the property is marked as an exclusion.
If you doubt whether any item is a fixture, it is best to mark it as an inclusion or mention it by name to avoid arguments at a later stage. Also, it wouldn't hurt to provide a little extra detail in the contract for some of the inclusions – for example, the make and model of the dishwasher. If the seller shows you a beautiful and expensive Miele dishwasher during the inspections, but then substitutes it for a much cheaper model, you don't want to have to rely on memory to argue that it has been switched.
6. Know this term: Land Tax
If the property is an investment, it may incur a land tax liability. The vendor may also request in the contract that the purchaser pays part of the vendor's land tax. Of course, as a buyer – and particularly if you intend to occupy the property yourself – you won't want to be paying someone else's land tax bill and you should negotiate this cost out of the contract where possible.
7. Know your land title
You should be aware of the type of title that you are purchasing. In NSW, for example, the majority of land is Torrens title land, compared to a Strata title property – where ownership of the land is divided into parts, and the owner owns their strata lot exclusively and shares in ownership of and responsibility for the common property.
The name of the legal owner is registered on a certificate of title that proves ownership.
Be aware that there are also other forms of title, each with their own special peculiarities, including, but not only: old system title, qualified title, limited title and community title.
8. Know what to do about pipes, drains, and sewers
It is important to know where pipes and drains run in relation to your land: these may affect your plans to build or extend or to use drainage systems or have a garden, trees, or a pool.
Usually, a plan is attached to the contract showing the location of the sewer lines. You should carefully inspect the land to check the accuracy of the plan. The sewer authority can enter your land to do maintenance works and can stop you from building over or near a sewer main.
If services connect to your property through neighbouring private land, and you do not have the benefit of an easement over that land, then unless legislation gives a government organisation a particular right, your neighbour could ask you to remove water, power, drainage lines or other items at your cost. Without an easement you also cannot channel storm water onto your neighbours' land or increase the natural flow. Therefore, it is important to check the location of all service and drainage lines in relation to neighbouring properties.
You should also check that the roof and yard storm water is not discharged into the sewer, because this is illegal. You can have a private house service line smoke-tested. If you are concerned about the possibility, your solicitor can arrange for the test to be done. It is not done routinely, and is an expense that you may want to avoid.
Generally, an easement is not needed for a sewer line.
9. Make sure you know the price
This may seem overly obvious, but make sure that the price is specified on the front page of the contract, and is what you have either agreed to be the purchase price or is your offer that you are submitting to the vendor.
Do not sign a contract unless it specifies all relevant terms including as a mere minimum the three Ps – the property, the parties (vendor and purchaser) and the price.
10. Always seek professional advice
Ensure that you seek advice from all relevant professionals before you exchange contracts for your purchase. After you exchange contracts it is too late to make some of the critically important decisions you will have to make, such as where you will source your finance from.
11. Consider a purchasing entity
You should consider your estate plan and asset protection as well as taxation issues when acquiring a major asset. Where it would best serve you, you may consider purchasing the property in an entity such as a company or a trust. Where two people (or entities) are buying, they may also choose to buy the property either as joint tenants or as tenants in common in equal shares. There is an important difference.
With joint tenancy, the joint owners together own the whole of the property and on the death of one joint owner, the deceased's share automatically goes to the survivor. For this reason, most couples prefer to buy as joint tenants.
With tenancy in common, each coowner has a separate share in the property that can be sold, mortgaged or left to anyone in a will; it is suitable for business partners who would want their shares to pass to their own families.
If you are joint tenants it is possible for one tenant in common to sever the joint tenancy and become tenants in common.
Where two people or entities are purchasing it is possible to prepare a co-owner's agreement in the event that one registered proprietor wishes to sell their interest in the property. Such an agreement will then outline in advance issues such as offering the remaining party the right of first refusal to the departing owner's share, and so on.
12. Be aware of rates
Council rates and other outgoings are apportioned between the buyer and the seller at the date of completion. The seller is entitled to the rent and profits up to and including the day of completion, and must pay rates and other levies and charges for the same period.
13. Make sure you read the Lease
If the property that you propose to purchase is subject to a lease then you should obtain and read a full copy of the lease before exchanging contracts, to become familiar with the important terms of the lease – including commencing and finish dates, rent payable, how often the rent is to be paid and the amount of the bond. It is also prudent to find out if the rent is paid up to date and if the bond has been lodged with the appropriate government department/institution.
14. Make sure you get a Title Deed
One of your solicitor's responsibilities is to see to the transfer of ownership to you, and to make sure that you get a good title to the property. Your solicitor will make or recommend that you consider enquiries about the property and generally advise you and look after your interests. We recommend you consider and receive any relevant results/information before exchange of contracts.
15. Be aware of any Town Planning
If the property that you propose to purchase is in a residential zone, under the council's town plan it may continue to be used as a residence. Other uses may be prohibited. If you decide to do any building work on the property, usually you must first get the council's approval. You should, if possible, get written approval to carry out your proposed works before exchange of contracts, but in most cases you are unlikely to be able to gain such prior written approval. This means that if you do purchase the property then you do so with the risk that the council will not approve works you propose to construct on the property in the future.
It is strongly suggested that, prior to exchange of contracts, you go to the building department of your local council to ask about any plans that you have in mind for the property, and assess the constraints and opportunities (for example, the likelihood of objection, either by the council, by other government authorities, or by neighbours).
You may decide to research the development history of the property, in which case you will need the owner's written permission to inspect the council's files. You should check to see if the land can be used for the purpose for which you intend to use it. You should also ask whether there are any approved or proposed developments in the neighbourhood that might affect your future enjoyment of the property.
16. Know what to do about Trees
Often a tree preservation order applies to the land. In essence, this means that you are not permitted to cut a tree down or cut branches off trees, if the tree is greater than a certain height or wider than a certain width, unless you have written permission from the local council. Different councils have different rules. You should speak to your local council before you exchange contacts to find out if you can trim or cut down trees that may obstruct or hinder your existing or proposed use of the property. Also think about the cost of removing trees where they hinder your building plans or threaten to damage buildings or fences if they fall.
David Singh is a solicitor and director of Sydney-based law firm Conveyancing & Property Lawyers. Visit www.conveylaw.com.au for further information